EMSISOFT ANTI-MALWARE IS OUR #1 CHOICE FOR MALWARE PREVENTION AND DETECTION!
How to register your copy of Emsisoft Anti-Malware in pictures
**Please do not purchase prior then 10 months before use/registration or the license will expire.
Open Emsisoft, click View Details - see below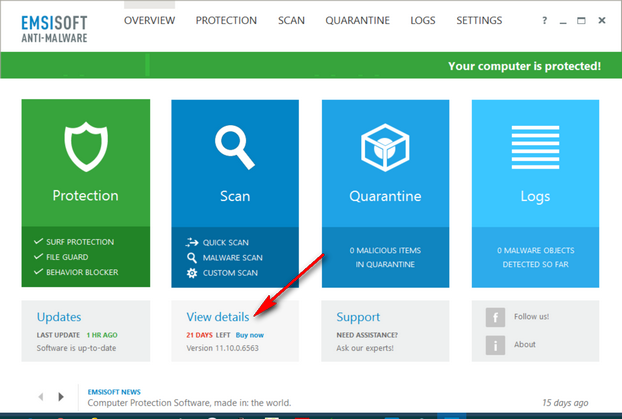 Now click Enter License key and paste your license in
dialog: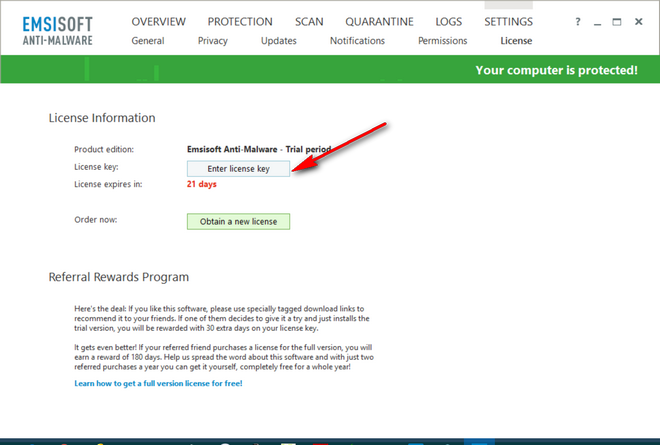 Select "I have a license key" and a dialog will appear where you can paste in your registration key.
That's all folks! That's how easy it is to register Emsisoft Anti-Malware
Return to our Emsisoft Anti-Malware Home Page
Click here to contact us