*Our computer tune up is a complete tune up - unlike the 10-minute tune-up Geek Squad offers for $49.99. Wish we could feel good about making $49.99 in ten minutes :-).
We offer many other computer services too! If you have a problem with your computer - we can fix it! .
Get more information and lock-in our current pricing by getting your Cloudeight Direct Computer Care service keys right now.
Our new Two-Session Key is on sale today! You can't beat our service -- or our prices -- anywhere.
A comment from Evelyn
I am so thrilled with the results, my machine is so much more quiet now. What a neat experience . You did such a thorough job felt so relieved to get some of that looked at and tended to. Like I told you ,you are a jewel. By the way I will be 87 in October but love electronics so the computer fascinates me and is fun, but yet there are some things way over my head. I am ever learning and challenged. thank you again for your wonderful service will probably down the road need you again and it is good knowing your service is available. Evelyn
Thanks for using Cloudeight Direct Computer Care, Evelyn. We're glad we could help. Thanks so much for your kind comments and your support.
(A note from TC & EB - Evelyn's letter is just one of many we received last week about our Cloudeight Direct Computer Care service. We cannot publish them all - but we do want to thank all of you who've used our Cloudeight Direct Computer Care service and wrote very nice letters as well. Thanks to all of you! )
BONUS QUESTIONS AND ANSWERS - FROM INFOAVE PREMIUM
Doris want us to reprise the Quick Windows Shutdown tips
Sometime ago you gave a quick tip [ shortcut ] to shut down a PC. I have miss-placed the tip, could you please give that to me again. Appreciate this very much.

Our answer
Sure thing! Here you go Doris:

The following shortcuts work in Windows Vista and Windows 7:

Shutdown the computer shortcut

Shutdown.exe -s -t 00

Restart the computer shortcut

Shutdown.exe -r -t 00

Put your computer to sleep shortcut

rundll32.exe PowrProf.dll,SetSuspendState 0,1,0

To create a shortcut, right-click on an empty part of your desktop (not on an icon) and choose "New" "Shortcut". In the command line copy and paste one of the commands above (whichever you like) and give it a name. In Vista you can pin the shortcut to your start menu. In Windows 7 you can pin the shortcut to the start menu or your taskbar. See the images below: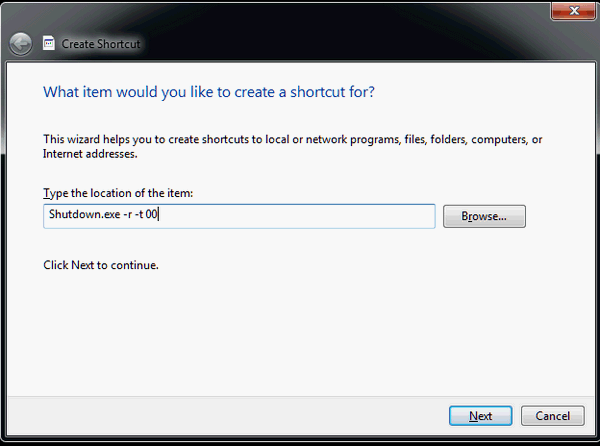 ---
Pat wants to know how to go about burning an ISO file to DVD in Windows 7
In Issue #445 you wrote about downloading a Windows 7 ISO file to burn my own copy of a Windows 7 installation DVD. I have downloaded the file, but don't know the next step for burning the file. Do I have to open it, or anything, or just cope the download as is, to a DVD. I couldn't find this information at the site. Thank you once again. Pat

Our answer
Hi Pat. Windows 7 natively supports burning ISO files. In the case of the Windows 7 installation disk we featured last week ( see http://goo.gl/enl4z ) all you need to do is download the ISO file. Once it has downloaded all you need to do then is to click (or double-click) on the ISO file and Windows will start the DVD/CD burning wizard. It's best if you have a writable DVD in your CD/DVD drive before you double-click the ISO file.
If you have CD/DVD burning software that came pre-installed with your computer (or you've downloaded CD/DVD burning software) then your CD/DVD burning software will open when you click the ISO file. If you don't have any third-party DVD/CD burning software installed, then Windows will do it automatically for you.

We hope this helps!
---
Judith wants to know if she should update her drivers
My computer is running O.K. Should I update most of the drivers? I was looking at websites called driver boost or performer soft but they are not free. Do you recommend driver updates?

Our answer
The key words in your question are "My computer is running O.K." Unless you're having a problem or the device drivers will add features to a hardware component (such a laptop touchpad) then updating drivers is not necessary and sometimes can lead to big-time computer problems.

If your computer and all its peripherals and hardware is working the way you want it -- then our advice is to leave well enough alone. The old adage: "If it ain't broke don't fix it" applies to driver updates.
---
Every week our Premium Subscribers get even more content than we're giving you today in this special bonus edition of Information Avenue Free.
InfoAve Premium contains over three times as much content as our regular free edition newsletters. This weekend, can get a lifetime subscription at the lowest price we've ever offered and get a free PC Checkup too!
Help yourself and help us too...
Upgrade to InfoAve Premium right now -We are offering INFOAVE PREMIUM LIFETIME SUBSCRIPTIONS at the lowest price ever this weekend - plus you'll get a free PC or Laptop Checkup!
---
Special Offers On Computer Related Products
Registry Commander - Take command of the Windows registry and save $10.00 off the retail price!
Captain Optimizer -- Be the captain of your computer - tweak, control, configure, clean and more! Save $10.00 off the retail price!
HubbaDogs! We have 'em. Cute dog-shape 4-port USB hubs. Get yours while we still have them!
Get our new Cloudeight Direct Computer Care 4GB USB Flash Drive for just $69.95 with FREE shipping to anywhere!
---
COMPUTER TIPS AND TRICKS
How to use Google Search without the ads
All computer users

Those of us who have tablets or smartphones know that searching with those devices is faster than search with a PC...there are no ads and clutter to waste space or waste time to load. So the question I asked myself, how can I get the same fast search results from Google on my laptop (Windows 7) computer?

The answer is simple:

http://www.google.com/xhtml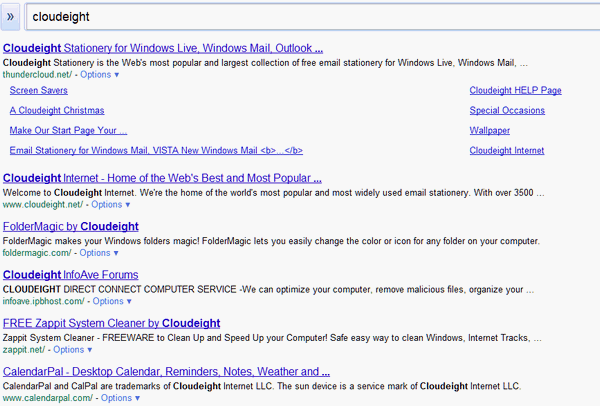 Look Ma! No Ads!
---
What is the difference between Reimage and Cloudeight Direct Computer Care?
Windows XP, Windows Vista, Windows 7

Many have asked us what the difference is between Cloudeight Direct Computer Care and Reimage. The main differences are as follows:

Reimage has a huge database of millions of Windows files and it can replace corrupt, missing or damaged files. If you have corrupt or missing system files, dll errors, corrupt registry or driver errors, Reimage would be the best option for this. This would include frequent "Blue screen of death" errors. While many of these things can be fixed manually, it can take hours to troubleshoot the cause, so using Reimage to automatically access the file database and fix/replace is why Reimage is the best choice. Using Reimage should be for serious errors only; don't run it as a fix all when you have any kind of problem or you could run in to more problems as it is such a major overhaul. It would be like taking your engine out of your car and taking it apart to check it over, when all you needed was an oil change.

Cloudeight Direct does everything else! Many repairs/fixes require human input and diagnostics, and cannot be automated. Examples include:
Diagnosing and fixing a slow or problematic computer
Swapping out or installing antivirus programs, antispyware programs, and other protection.
Removing toolbars and adware programs and installing programs to help prevent future attacks
Troubleshooting, fixing, replacing and using different programs
Cleaning a system infected by a virus, Trojans, malware or spyware - NOTE: Reimage can fix damaged files, but it cannot always find the actual virus or malware that is usually hidden in the system.
Setting up single or multiple email accounts, merging email accounts and/or setup of different email programs.
Optimize and clean a computer and fix slow startup and reboots
Troubleshooting a system that will not update or programs that will not update; finding out if updates are needed.
Remove expensive, resource hungry programs and install free or lower cost programs
Diagnosing and fixing problems with internet and browser speed and performance
Adjusting computer settings for best performance including stopping services that are not needed
Optimizing new computer, removing junkware that comes with new system, installing and making recommendations for programs needed for best performance. We can also assist with showing you how to backup needed files and transfer when updating to a new computer.
Bringing back life on the older systems by cleanup, switching out programs for more efficient ones, and making general diagnostics and recommendations for best performance
Helping with backup and recovery from backups for system and files and creating emergency boot disks
Fixing browser problems and plug-ins, diagnosing and fixing java, Active-x or flash problems, installing and updating browser(s) for best efficiency
Fixing hijacked computer/browser, rogue start pages and rogue search programs
Diagnosing.. diagnosing... diagnosing... did we mention diagnosing?
Anything else that requires a diagnostics! These are just some of the things we do. If we cannot fix it, there is no charge and we will either give you a full refund or you can save your session key to reuse at a later date!
We offer 100% satisfaction guarantee!!
What neither Cloudeight or Reimage can fix: Hardware problems .. but we can help to determine what a problem is with hardware and diagnose a faulty or failing hard drive and help you back it up before your had drive fails completely.
Learn more about Cloudeight Direct Computer Care here.
---
Captain Optimizer's PC Advisor / PC Fixer
Windows XP, Windows Vista, Windows 7, Windows 8

Being part of the Cloudeight Direct Computer Care service has allowed us to visit with many of you and to see a lot of the common problems that occur with Windows systems. There are many common problems and sometimes it takes some digging around to get to the bottom of them. We like to find out what is causing the problems with the computers we repair and sometimes we'll keep on digging until we finally find it. No software program made is going to do that.

There are other non-serious problems which can be corrected rather simply by software programs such as Captain Optimizer. One of the best features of Captain Optimizer is its PC Advisor/ PC Fixer module. And no it's not going to fix all your problems -- and we're not promising it will. But if your problems are more annoying than serious then Captain Optimizer is a tool you should have in your tool chest.

Captain Optimizer's PC Fixer section will scan your computer looking for common Windows problems and then fix them for you. If they are those common Windows problems we've all had from time to time, there's a good chance that Captain Optimizer's PC Adivsor/ PC Fixer module can fix them quickly and easily.

PC Advisor / PC Fixer



CaptainOptimizer does many things and it does most of the things it does it does better than any stand alone product we've tried. No software program is perfect, but Captain Optimizer is a program we think every Windows user should have in their utility and maintenance toolkit.
Learn more about Captain Optimizer here.
---
Facebook offers free security software -- but wait! It's not really free
All Windows users / Facebook

It's all about the money. Facebook's (supposed) 901 million users will be treated to "free" security software from Norton, McAfee, Trend Micro and Sophos but it's not really free. If you are a Facebook user (and according to Facebook everyone is) you're going to have access to some of the biggest names in the security software business -- free.

But it's not free. Norton and its ilk have taken a beating from the free (and better) antivirus programs but they're not giving up. It's all about the money - Facebook's and the security companies' - but it's not all about you or keeping you safe.

The "free" versions that Facebook are offering are nothing more than the extended trial versions that computer manufacturers have been putting on computers for years. And 901 million Facebookers are now going to be inundated with advertising and sales pitches along with warnings about their online safety. Do you really think Facebook cares about your online safety? If they did they'd not be paying fines to the FTC for playing with your privacy. Nope. It's all about the money.

Even if they were free -- they're not free because the software these security suites install on your computer is almost as bad as the malware they supposedly protect you from. Once installed, it's hard to remove Norton, McAfee, Sophos or Trend Micro without doing it in Safe Mode and using a special uninstaller you can download from their respective sites (if you can muddle your way through their labyrinth of convoluted downloads). You computer resources will take a hit and so will your sanity.

But they're not free -- they're six-month (extended) trial versions designed to entrap you in a never-ending cycle of annual payments. And all for what? Mediocre protection at best - that's what.

Those of you who are using Facebook beware. You're going to be besieged with warnings about your security and offered "free" security software that is not free at all. Don't be fooled. Don't be misled. The free antivirus/security software available is every bit as good as any of the brand names that Facebook is offering you "not-so-free". Facebook isn't doing you any favors -- they're raking in a ton of cash from those security companies - and that's why they're doing it -- it's all about the money.

Here's more about this Facebook "offer" from PC World:

"Facebook on Wednesday teamed up with several leading antivirus firms to launch an Antivirus Marketplace, which will allow users to download a six-month free trial of the companies' software.

The marketplace is currently offering products from McAfee, Norton, Microsoft, Sophos, and Trend Micro.

'We believe that arming our users with anti-virus software will help empower them to stay safe no matter where they are on the web,' Facebook said in a blog post.

Facebook's 901 million users can download free copies of McAfee Internet Security, Norton AntiVirus, Microsoft Security Essentials, Sophos Anti-Virus for Mac Home Edition, and Trend Micro Security.

The security companies will also contribute posts to Facebook's Security Blog with information about how to stay safe on the social network. "Truly effective security requires cooperation," Facebook said.

In addition to the free downloads, Facebook will also expand its URL blacklist system to incorporate the malicious URL databases from McAfee, Norton, Microsoft, Sophos, and Trend Micro..."

You don't need this -- you don't need to clutter up your computer our get drawn into an endless cycle of $50-per-year security-service subscriptions. You don't need to install software on your computer that makes you jump through hoops to uninstall it.

Caveat Emptor -- let the Facebook user beware.
---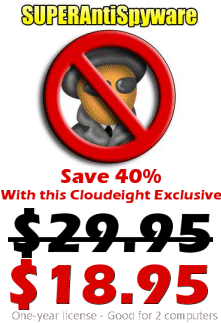 We're Offering SUPERAntiSpyware Again
Windows XP, Windows Vista, Windows 7 and Windows 8
Most of you know by now that SUPERAntiSpyware has discontinued its lifetime license program - so we are not able to offer lifetime licenses any longer. We have negotiated a great price for Cloudeight customers on one-year licenses. And we'll be offering them to you for $18.95 -- regular retail prices is $29.95 -- and that's what SUPERAntiSpyware is selling them for right now.
We're sorry to see the lifetime licenses go, but we understand that SAS is recognized as one of the best, if not the best antispyware program available. And business is business. Almost all other paid security software programs are sold as annual subscriptions - so we can understand why SAS has decided to change its position on licensing.
We were able to get a better price for our customers because of your support of SAS and Cloudeight. We don't know how long we'll be able to offer this steep of a discount, so if you're interested in getting a great deal on a SUPERAntiSpyware annual subscription, get it now while the price is low.
For more information and/or to get a SuperAntiSpyware one-year license for a great price, please visit this page.
And yes - you can still use your SUPERAntiSpyware license on two computers.
Get SUPERAntiSpyware right now and $ave!
---
Advanced Start-up Options in Windows 7
Windows 7

Back when we were using Windows 95, we used to figure on a format every six weeks. That's because about every other month you'd get up and turn on your computer and Windows 95 would not boot. And when it wouldn't boot, you were done. You got out your little Windows 95 start-up floppy, and boot into DOS and type FORMAT / C --- EB taught me that. Then you spent the next day trying to get back on the Internet because your IRQs were all messed up.

Ah, those were the good old days. Your either learned Windows or you found a friend who knew Windows - because reliability was a joke.

Windows 7 is a huge step for Windows. There are many things you can try should Windows 7 fail to boot.

The Advanced Boot Options screen lets you start Windows in advanced troubleshooting modes. You can access the menu by turning on your computer and pressing the F8 key before Windows starts. Its a good idea to have your Windows 7 installation disk in your DVD

Some options, such as safe mode, start Windows in a limited state, where only the bare essentials are started. If a problem doesn't reappear when you start in safe mode, then you know it isn't' one of your default settings, basic device drivers or services causing your problem.

Here are some of the Advanced Boot Options available in Windows 7:

Repair Your Computer

This option shows a list of system recovery tools you can use to repair startup problems, run diagnostics, or restore your system. This option is available only if the tools are installed on your computer's hard disk. If you have a Windows installation disc, the system recovery tools are located on that disc.

Last Known Good Configuration (advanced)

Starts Windows with the last registry and driver configuration that worked successfully.

Disable automatic restart on system failure

Prevents Windows from automatically restarting if an error causes Windows to fail. Choose this option only if Windows is stuck in a loop where Windows fails, attempts to restart, and fails again repeatedly.

Safe Mode with Networking

Starts Windows in safe mode and includes the network drivers and services needed to access the Internet or other computers on your network.

Safe Mode with Command Prompt

Starts Windows in safe mode with a command prompt window instead of the usual Windows interface. If you are attacked by a rogue security program, this is the mode you should choose. You'll not have Internet access in this mode, but neither will the rogue. At the command prompt type: RSTRUI.EXE and wait about 5 minutes. The System Restore windows will open and you can restore your computer back to a time before the rogue was installed on your computer.
---
EaseUs Todo Backup Program Has Gone Bundling
Windows XP, Windows Vista, Windows 7

A few weeks back we recommended a program called EaseUs Todo Backup. It was a great free backup program that came with a clean installer -- until recently. Now it's a bundler (it installs Iobit software) and we're pulling it from our recommended programs list. The free version is not only a bundler but it's crippled with limitations - the freeware version won't create mirror image backups for most users because of its limitations.

The days of true freeware are coming to an end. More and more software developers cannot afford to spend the time working on their projects and keep a job too - so most of these software developers are really good people who just want to earn a living from their work. There's nothing wrong with that. It really bothers us though when software developers start bundling software and trying to sneak unwanted programs on computers. That's not right.

We've never been fans of Iobit's software to begin with, it's resource intensive and it rarely lives up to its claims (in our opinion). But that's neither here nor there -- bundling is wrong because it is dishonest - even if the software developer allows you to uncheck the bundled products. They know that most people don't even read the install dialog -- all they do is click "Next" and "Finish". That's why bundling has such a big payoff and why so many freeware programs now come as bundles.

We're pulling EaseUs Todo Backup from our recommended programs list and we're now recommending FBackUp. It's a good free backup program that comes with a clean installer. If you're looking to replace EaseUs or just looking for a good free backup program take a look at FBackup. You can read more about FBackup here http://goo.gl/nGl6y
---
Windows Device Stage
Windows 7

One of Windows 7's best features is called Windows Device Stage, yet hardly anyone knows about it. That may be because while Microsoft set the framework for hardware manufacturers, few hardware manufacturers took advantage of it. Still, Windows 7 Device Stage is an excellent feature of Windows 7 and one which you should be aware. There's a lot of great information there. We'll tell you a little more about Device Stage and show you some things you can do with it, after we let Microsoft tell you what Device Stage is.

"Think of Device Stage as a home page for your hardware: When you plug something into your PC, you'll see a menu of popular tasks for that type of device. A multifunction printer, for example, will show options for printing and scanning. In previous versions of Windows, these were often located in separate menus.

It gets better. Manufacturers can customize Device Stage, so for many devices you'll see status information and menu options tailored to your specific model—right down to a slick photorealistic mug shot..."

How Does Device Stage Work?

The simplest way to access Devices and Printers is to open the Start Menu and type Devices in the start menu's search box. Devices and Printers will appear at the top -- then just click on Devices and Printers.

In the Devices and Printers dialog are all the device you have connected to your computer, printers (as well as any software -- like PDF programs that show as a printer), as well as an entry for your computer. Devices that are currently connected, or active, display as a bright full color icon. Devices which are not connected, or are inactive, display but their icons show more dully.

Did you know that if you right click on your computer's icon, your printer icon or any of the other devices listed - you will get many options - including some options not available anywhere else on your computer?

Here are some screen shots to show you more about Windows 7's Device Stage: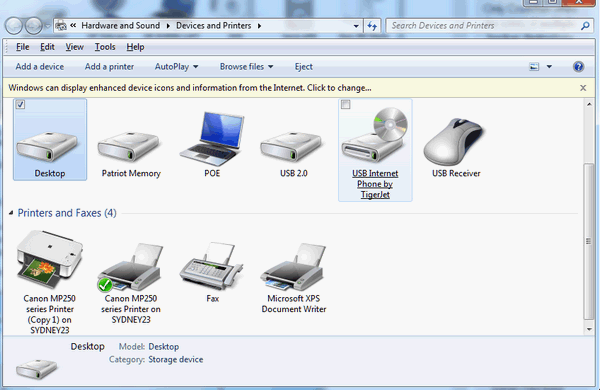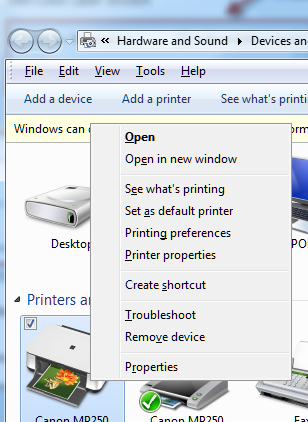 Device Stage was meant to be a place where you could get a lot of specific information provided by the device's manufacturer. However, not many manufacturers have bothered with updating their device's information for Windows 7. Still Device Stage is a easy to use repository of information about your computer's devices.

And we just wanted you to know that.
---
Fotomix - Anatomy of a Bundler
All Windows users

A few years ago we made Fotomix a freeware pick of the week. It was great freeware, it was a great program. Then greed reared its ugly head. We received an email from Doug -- one of our Premium subscribers - alerted us to Fotomix's intrepid bundling. There's no way to stop it from installing its ugly payload, he said. We had already pulled Fotomix from our list of good freeware -- but we didn't realize how bad it had become.

We decided to go ahead and install Fotomix and then do a system restore to get rid of it so we could show you how bad bundling can be. Here's our report: Fotomix -- Anatomy of a Bundler.

1. I saw the notice for Fotomix that I would have an "offer" to install toolbars, etc.





2. My Internet Explorer Browser before the install of FotoMix




3. I clicked to install FotoMix and was given option to install the FunMoods toolbars, and I made certain to uncheck so that they would not install.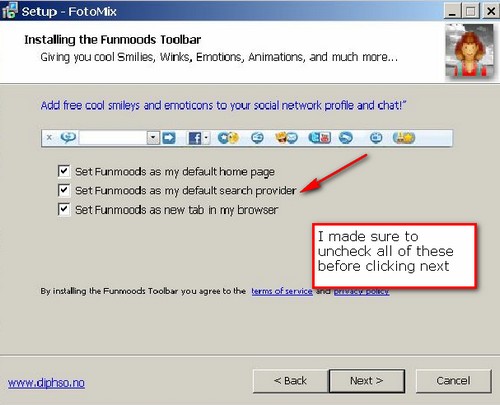 4. The install completed, and no indication that FunMoods toolbars were installing; it appeared just FotoMix was installing.



5. Upon completion of the install, I reopened my browser and found that FunMoods had hijacked my home page, had installed the toolbar which included numerous other items, and my search was changed to FunMoods Search. I did a search for Cloudeight Stationery and while we always appear at the top of search engines, all I got was a number of ads instead. See screenshot below. (Note: It also installed on Chrome as well)

It also installed a bunch of shortcuts to webpages on my desktop. I checked Task Manager and a number of FunMoods products were running. In add/remove programs it showed it was almost two gig in size. Uninstall did not work so I had to do a system restore.

FunMoods does not easily identify who they are; on their "about us" page, they simply call themselves the FunMoods team: http://funmoods.com/about . They don't give their email on their contact form, so they remain elusive there as well. If you join their affiliate network for their "free" program, you can get paid for every download: http://funmoods.com/affiliates so this encourages freeware companies to cheat, unfortunately.

I searched through every page on their site, through their Terms of Service (TOS) and through their Privacy Policy and not a single page identifies who "FunMoods" is or where they are from. They only refer to themselves as FunMoods.

I did a DNS search and found the company is Volonet LTD; apparently owner is Ami Bursin who has a profile set up with LinkedIn: http://www.linkedin.com/company/volonet-ltd Turns out he is from Israel: Ami Burstin, Marketing Manager Volonet ltd , Privately Held; Internet industry, February 2012 – Present (3 months). He does a good job of disguising who he is and where he is from. Why? We don't know.
---
How to Install Any Android App On Kindle Fire
Kindle Fire Tip

If you're using Kindle Fire then you know you can't download apps from Google Play (Android Market). It's frustrating. But there are a couple places you can get free (and paid) apps for your Kindle Fire. My personal favorite is www.getjar.com but there are others and we're going to cover one of those today.

The one we're featuring today is called 4shared

Looking to add apps to your Kindle fire that are not in the Amazon App Market? Do you want to add apps from the Google android market without rooting your phone? Do you want to be able to download the apps from your Kindle Fire's web browser? Well here are some step by step instructions on how to do just that.

1. Start Kindle Fire and click on the gear icon at the top, then more, settings, and tap Device. Make sure "Allow install from unknown sources" is on.

2.Using the browser on you Kindle Fire type in www.4shared.com .

3. On 4shared.com use the search feature to find any app your want. Just remember you may have to add .apk to your search term to bring up the correct android apk file.

4. Download it.

5. When the download is complete, click on the downloaded file from the pulldown bar.

6. Click Install.

It is perfectly legal to add free apps to your Kindle Fire - and now you know two places you can free Android apps for your Kindle Fire.
---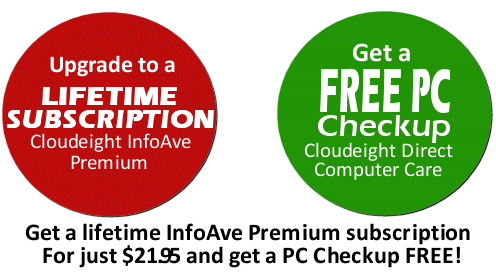 InfoAve Premium Lifetime Subscription + a Free PC or Laptop Checkup
Get a Lifetime subscription to InfoAve Premium right now at the lowest price ever -- and we'll give you a free PC checkup free!
You can get this much content (and more!) every week by subscribing to our InfoAve Premium newsletter.
Join our Premium subscribers today. Help us and help yourself by getting your lifetime InfoAve Premium subscription at the lowest price ever this weekend.
Get your Lifetime InfoAve Premium Subscription this weekend at the lowest price ever - and get the Web's best computer newsletter every Friday. And we'll give you a free PC or laptop checkup free!
---
THIS WEEK'S FREEWARE PICK
Microsoft Security Essentials Version 4
Windows XP, Windows Vista, Windows 7
32bit and 64bit
A free antivirus/antimalware
Download size depends on operating system

We had to pick Microsoft Security Essentials as our freeware pick of the week because there's a new version (Version 4) and maybe you didn't know there was a version 4, we didn't. We don't remember a version 3 and we can't find any evidence there was a version 3. So maybe Microsoft doesn't like the number 3?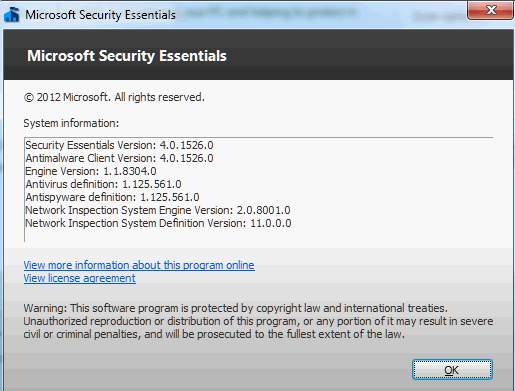 For whatever reason, Microsoft silently came out with Version 4. If you have Microsoft Security Essentials installed you will get the virus and malware definitions automatically -- but you won't get version 4 unless you go to Microsoft's MSE web site and download it. When you download and install it will ask you if you want to "upgrade". Yes. Why not. Why would we not want to upgrade? MSE has never let us down yet. Avast has let us and some of our friends down but never MSE.

We have installed MSE on all of our personal and business computers and we've installed it on dozens of Cloudeight Direct Computer Care customer's computers. We trust it and you can too. And the best thing about MSE is that it is nice and quiet. It doesn't consume a lot of resources, it doesn't interfere with your email, it doesn't pop useless dialogs - it just protects your computer.

Microsoft doesn't do a lot of things well lately, but they've done a great job with Microsoft Security Essentials.

Here's what the gurus at Microsoft have to say about MSE:

"What is Microsoft Security Essentials?

There are a host of nasty intruders on the Internet including viruses, trojans, worms and spyware. Microsoft Security Essentials offers award-winning protection against these intruders without getting in your way.

The best brains and brawn in the background

Microsoft Security Essentials is built for individuals and small businesses, but it's based on the same technology that Microsoft uses to protect giant businesses (security products like Microsoft Forefront, the Malicious Software Removal Tool, and Windows Defender). We have a whole team watching for new threats and coming up with ways to squash them.

We're proud to have received great recognition for the protection we offer: the VB100 award from Virus Bulletin Ltd., Checkmark Certification from West Coast Labs, and certification from the ICSA Labs.

Easy to get, easy to use

Downloading and installing Microsoft Security Essentials is free* and easy. Once you have installed it, the software updates automatically once a day. We're constantly tracking new threats and we keep your PC updated to help protect you. You don't have to do anything.

Microsoft Security Essentials uses green, yellow and red color codes to designate the security status of your PC and a color-coded icon in the taskbar tells you at a glance if your attention is needed. It's simple—when you're green, you're good. However, if there's a red or yellow threat, Microsoft Security Essentials will alert you and recommend what to do (you can act directly from the notification area without having to enter the application).

Runs quietly without hurting PC performance

Microsoft Security Essentials runs quietly in the background. You'll only be alerted when there are specific actions to take. When you're away or busy, Microsoft Security Essentials can take the default action on your behalf and you can open the program later to review and undo those actions if you wish.

Microsoft Security Essentials is efficient and compact. Scans and updates are scheduled to run when the PC is idle and the software works in a way that your PC is still snappy when you're using it. All this makes Microsoft Security Essentials friendly for all sorts of computers—your old PC, your new PC, your laptop, as well as your little netbook."

We rarely agree with hyperbole, but the big M speaketh the truth. It's the best free antivirus/antimalware out there - and we're betting our own computers on it.

If you have MSE installed already, you can upgrade to version 4 by downloading it from the Microsoft Security Essentials home page. You don't even have to shut down your current version to install the new version -- it will automatically detect MSE and upgrade it . If you don't have it installed already -- consider it -- but please uninstall your current antivirus first.

You can get more information and/or download Microsoft Security Essentials version 4 from http://windows.microsoft.com/en-US/windows/products/security-essentials . Be sure to select the right version for your version of Windows.
Do you have a freeware program you love? Tell us about it!
---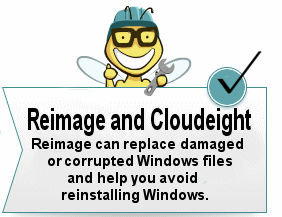 Wait! Don't reinstall Windows! Read this first!
SPECIAL NEW LOW PRICE FOR CLOUDEIGHT SUBSCRIBERS ONLY!
Just $39.99 for one year of Reimage - and unlimited repairs.
Until now, if you're computer had corrupted or damaged Windows system files, there was only one way to repair the damage: reinstall Windows. But that means if you don't have your files backed up (and you should, you know) - you're going to lose everything, not to mention all the personalization and settings changes you've made. It's a hassle to reinstall Windows; it means hours or days - or even weeks - trying to get your computer back to the way you want it. Try Reimage right now!
But now you don't have to resort to reinstalling Windows - you can choose to use Reimage. Reimage keeps an huge inventory of Windows system files to replace or repair any missing or corrupted files on your Windows XP, Windows Vista or Windows 7 computer. And with a money-back guarantee, you've got nothing to lose but the aggravation of installing Windows. If your computer is at the point where you're seriously consider reinstalling Windows - stop. Try Reimage first. We think you'll be glad your did! Get more information and or try Reimage right now.
Reimage can replace and repair critical Windows system files and save you from the hassle of reinstalling Windows. Try Reimage right now!
---
THIS WEEK'S CLOUDEIGHT SITE PICK
Newsmap

On my Kindle Fire tablet I have an app called Pulse. Pulse is a news aggregator that display information and news in a visual way. Many of the newsbytes you see in the newsletter come from Pulse. And sometimes browsing the technology sites aggregated by Pulse (Pulse lets you choose which sites you want to include) gives me idea for tips and articles you see in this newsletter.

Yesterday I was looking for a similar program or site that would bring the same kind of news aggregation to my laptop. I found today's Site Pick - Newsmap. While it's not like Pulse - since you cannot select the sites you want to receive feeds from -- it allows you to aggregate news by category -- World News, National News, Technology, Health, etc. Simply clicking a tab at the bottom of Newsmap changes the category of news items visually displayed.

Of course no Site Pick would be complete without a word from the site's developer, so let's bring him in right now for a few words about Newsmap.

"Newsmap is an application that visually reflects the constantly changing landscape of the Google News news aggregator.

A treemap visualization algorithm helps display the enormous amount of information gathered by the aggregator. Treemaps are traditionally space-constrained visualizations of information. Newsmap's objective takes that goal a step further and provides a tool to divide information into quickly recognizable bands which, when presented together, reveal underlying patterns in news reporting across cultures and within news segments in constant change around the globe.

Newsmap's objective is to simply demonstrate visually the relationships between data and the unseen patterns in news media.

Google News automatically groups news stories with similar content and places them based on algorithmic results into clusters. In Newsmap, the size of each cell is determined by the amount of related articles that exist inside each news cluster that the Google News Aggregator presents..."

Here are two screen shots. The first is the default display - World News. The second is the display that appeared when I chose "Technology".



Technology View

Default View "World News"

So if you're looking for a way to quickly see what's happening in the world of news, bookmark (or add to your favorites) our Site Pick "Newsmap". You can visit Newsmap by going to www.newsmap.jp . The site is in Japan but will auto-detect your country and display the news visually in your language
---
This week's essay
Bridges To Yesterday

Once there was a time when I could hear the sound of birds singing and feel the warmth of the sun washing over me - and the beauty of a blossoming spring touched my soul and raised my spirits and brought the light of happiness into my life.

This morning for reasons unknown to me, I've plucked some wispy and delicate memories from the pool that swirls around inside my mind, memories from springs past. This morning is shaped by those thready, bittersweet memories of things lost and days gone forever. Or are they?

With memories flooding and darkness looming and the still and silent night not yet acquiescing to the dawn, I sit pensive and wonder why. Yet I know, that the sun will shine, birds will sing and better happier memories will come and lure me away from this dark and sad and quiet morning. Spring will come and life will go on and everything will be as it should.

So powerful are memories, yet memories defy description. Memories can be beautiful, whimsical, or discomforting; they can be full of joy or of deep and overwhelming sorrow.

Read the rest of "Bridges To Yesterday" here.
---
Our software recommendations
Microsoft Security Essentials version 4
- excellent anti-virus protection. Free and easy to use - easy on resources.
BitDefender Free AntiVirus -- top-rated antivirus engine joins he ranks of the free.
AntiVir (free personal version available) now compatible with Windows Vista and Windows 7.
No anti-virus can protect you if you do not keep it updated. Update your anti-virus at least twice a week or more. Install and use only one anti-virus program. Installing two does not give you twice the protection. On the contrary, installing two could result in reduced protection and many computer problems.
Also, it's very important that you keep your Windows updated with the latest patches, fixes, and updates. If you don't have Automatic Update turned on, you should consider turning on Windows updates - at least to notify you when updates are available. You can still choose when to install them, not install them or install them automatically. If you don't install Windows updates you could be leaving yourself vulnerable to emerging threats. We highly recommend you install all Windows updates as soon as they become available.
Recommended firewalls
We do not recommend any third-party firewalls. We do recommend you use the Windows Firewall and leave it turned on.
Other recommended programs
These programs can help protect you and your computer in other ways than anti-spyware/anti-virus programs.
Malwarebytes (free version - no real-time protection - but very useful anyway.
Malwarebytes (Pro version) - includes real-time protection - lifetime license.
Registry Commander - The best program for keepin your registry clean and optimized.
Captain Optimizer - A great computer maintenance program - cleans, optimizes, and helps you maintain your computer.
Registry Commander and Captain Optimizer - Buy One and Get One Free!
Always keep your common sense with you when you're on the Internet. Don't be lured into installing free software or signing up for a free service if it seems too good to be true. Research it - google it! Read the privacy policy and/or Terms of Service or License Agreement of any free software or free service you're considering. As a rule of thumb, free products and free services which have extremely long, difficult-to-understand agreements are most often deceptive in nature. Be careful and stay informed - you'll be just fine. The internet is the greatest source of information ever - and it's all right at your fingertips. And despite all the nonsense and misanthropes that hide in the shadows, the Web is a wonderful place. Play it safe, use common sense, and enjoy all the internet has to offer.
---
Our Information Avenue Web Site
The best of our tips and tricks, freeware picks and more are now online! You can leave your comments, make suggestions, and give us your feedback on our new interactive Information Avenue Web site. As of today there are 300+ freeware picks, 800+ computer tips and tricks, and a lot more information on our new Information Avenue web site. And we add more tips, tricks, freeware picks, featured articles and more - every day! You'll find our new site-search feature helps you find the information you want - instantly! Give it a try. We think you'll find our new InfoAve site a great place to go if you're looking for past freeware picks, tips and tricks or other computer information. Just type what you're looking for in the site search and if we've got it, you'll find it. It's easy and it's very fast. Please come visit our Information Avenue Web site. We're sure you'll find something you can use every time you visit. We update that page every day. And you can leave your comments after any article.

And you can get new tips, tricks, freeware picks, and more each day via email - subscribe to our FREE InfoAve Daily newsletter. It's free and it's sent every evening around 7:00 P.M. Eastern time (USA).
---

---
Thanks again for subscribing to Information Avenue Free Edition.
We hope you've enjoyed your bonus edition of Information Avenue Free featuring most (but not all!) of the content from this week's InfoAve Premium edition. We hope that you will consider upgrading your free subscription to a lifetime InfoAve Premium subscription this weekend. We're offering the best price ever and including a free PC or laptop checkup with each InfoAve Premium Lifetime Subscription we sell. Get your lifetime InfoAve Premium subscription and your free PC or laptop checkup right now. Get all the details here.
Have a nice weekend.
Best wishes,
Eightball & Thundercloud
Cloudeight Information Avenue Free Edition - Issue #535
April 28, 2012
Questions? Comments? Suggestions? We're always glad to hear from you!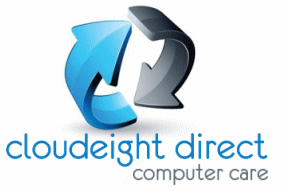 Cloudeight Direct Computer Care:
We make fixing your computer fun -- while we get the job done!
Your satisfaction is guaranteed or we'll give you your money back.
Get more information about our Cloudeight Direct Computer Care service here.
---
Share this newsletter with your friends! Forward this newsletter or send a link to this newsletter online at http://thundercloud.net/infoave/archives2012/week-535.htm . We'd appreciate it and maybe your friends would too! .
PLEASE CLICK HERE TO READ THIS IMPORTANT DISCLAIMER
---
This newsletter is published weekly by:

Cloudeight Internet LLC
PO BOX 73
Middleville, Michigan USA 49333-0073