This is a simple tutorial on how to create text links for Web pages or Outlook Express HTML email.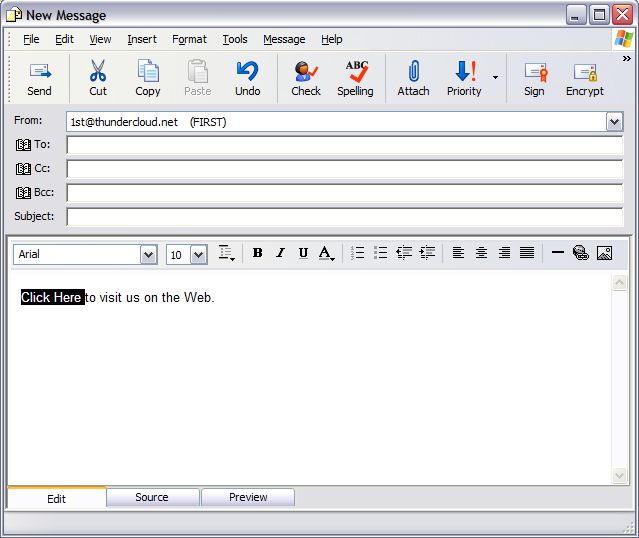 We've highlighted the text that we want people to click to visit a URL (our Home Page).
Click on the highlighted text to move to the next picture in this tutorial or click here.


©2005 Cloudeight Internet LLC