Give the shortcut a name that you'll recognize or accept the name that Windows gives it. Click Finish and you'll see the program or file icon on your desktop as a shortcut. That's it. It takes less than 2 minutes to do and can come in very handy sometimes!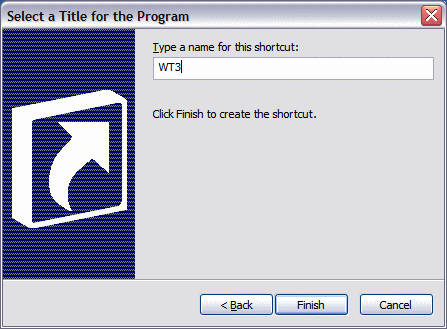 Here's our Desktop Shortcut. You can tell it's a shortcut because of the little arrow at the bottom left of the icon. Yeah! We're done!


Get your valuable 20% off discount coupon for Spyware Doctor and Registry Mechanic by clicking here!
Make our Start Page your Home Page | Close this Window
©2006 Cloudeight Internet