Cursing Those Boring Cursors
How to change you Windows XP Mouse Pointer (cursor) Scheme
(Windows XP Home and Professional Editions )

We would bet that most of you don't know that Windows XP comes with quite a few different "mouse-pointer"schemes. We normally call these "cursors" but Windows calls them mouse-pointers. Anyway, you can easily change your mouse-pointer (cursor) scheme in Windows XP by following steps below:

1. Open your Control Panel, and click on "Mouse".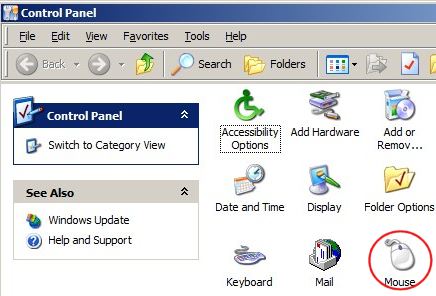 2. Click the "Pointers" tab at the top.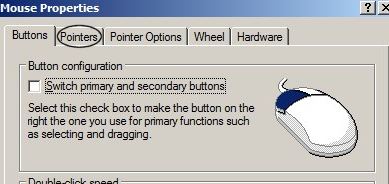 3. Click the Down-Arrow next to the scheme you wish to preview. Note: A sample of the cursors or "mouse pointers" scheme appears to the right.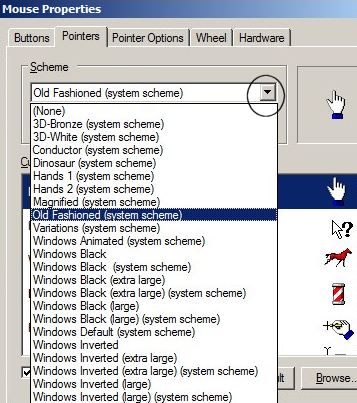 4. Once you've selected the mouse pointer (cursor) scheme you want, click Apply then OK. In a few seconds your cusors will all be changed. You can change them to another scheme or back to the default mouse-pointer scheme by repeating these steps.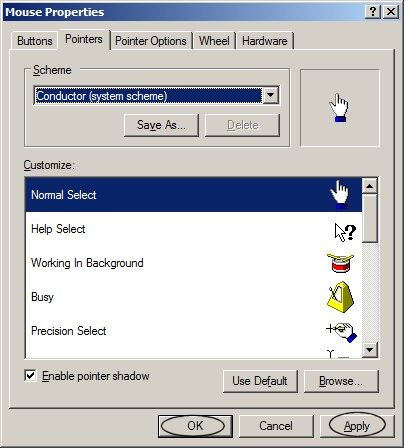 Would you like to make a donation to help Cloudeight help you?
Copyright ©2005 by Cloudeight Internet LLC/Cloudeight InfoAve