Changing Desktop Icon Sizes
A new window opens like the one below. Now where it says Item, click the blue arrow and choose "icon" from the list. Beside it, where you see "size" change it to a larger or smaller number. Then click OK. Click OK again and windows will make the change for you.
You can also change the icon font or size while in this menu. You may want to experiment with different sizes until you find the icon size and/or text and size that suits you best! If you decide you want things back to the way they were, choose the settings as shown below (they are windows default size).
This concludes this Cloudeight Information Avenue Tutorial!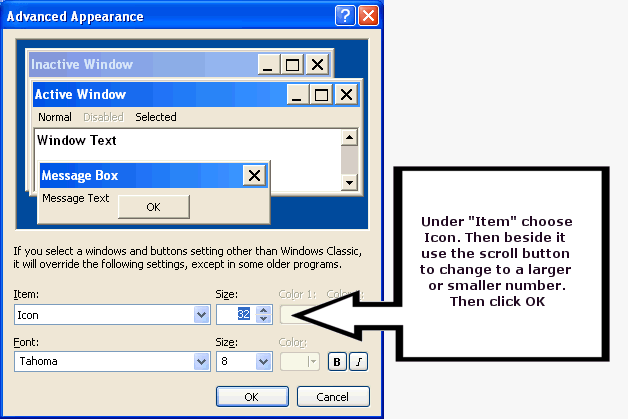 Click here to return to the beginning of this Tutorial
Click here to return to Information Avenue Home Page on the Web
Copyright ©2007 Cloudeight Internet LLC