Choosing a program to open an unknown file type:
When you click "choose program" the following window will open. Again, here, you can choose a recommended program to open the file with, or you can proceed a step further and let windows find the appropriate program.

Note: If you are not sure what program will work to open the file, do not check "always use the selected program" box until you are sure it is the program that will work for the file.

See below where it says "Click Here" and go ahead and click. Windows will show you more about the file and help you choose the appropriate program to open it with. This is a hands on tutorial, so go ahead and click to see the actual page windows recommends in the example.
This concludes this tutorial.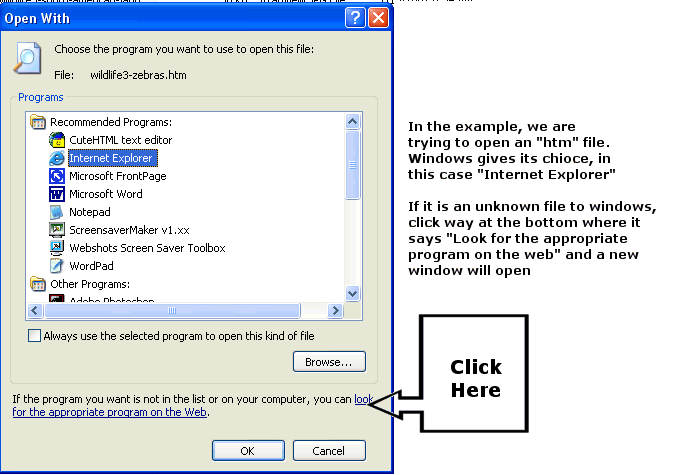 Make Our Start Page Your Home Page and Help Support Tutorials like this one | Close This Window
©2005 Cloudeight Internet LLC