Information Avenue Tutorlal - How to Print Partial Web Page
Step 3: A new window will open like the one below. The word "All" under "Paper Range" will be checked. Change this to "Selection" so that only the highlighted part of the page you selected will print. Now click "Print"
Note: Some printers do not have this setting, but most do.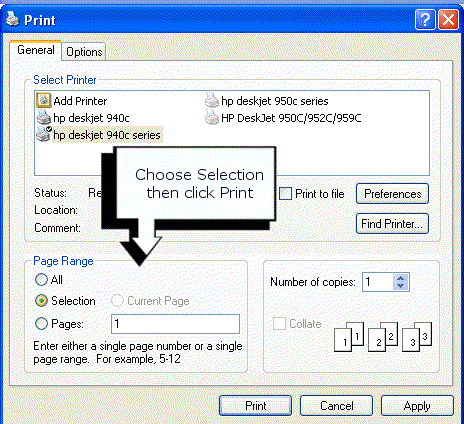 Click here to return to beginning of this tutorial