Information Avenue Tutorial - Making a Signature File in Outlook Express from HTML File
The following window will now appear.
Step 1: Click New and you will see "Signature #1" appear in the box beside this. Click Rename if you want to give it a name such as My Signature, or Main Signature, or anything you want!
Step 2: Where it says "Edit Signature" click "File" and browse to the html file you have created for a signature, or to a text file you have created for a signature. Please note: We cannot give a tutorial on how to make html, so you will have to be able to do this yourself.
Step 3: Click Browse so you can browse to the folder you have saved your html or text file in. We created a folder in My Documents called "Signatures" to make it easier to find the saved ones we make.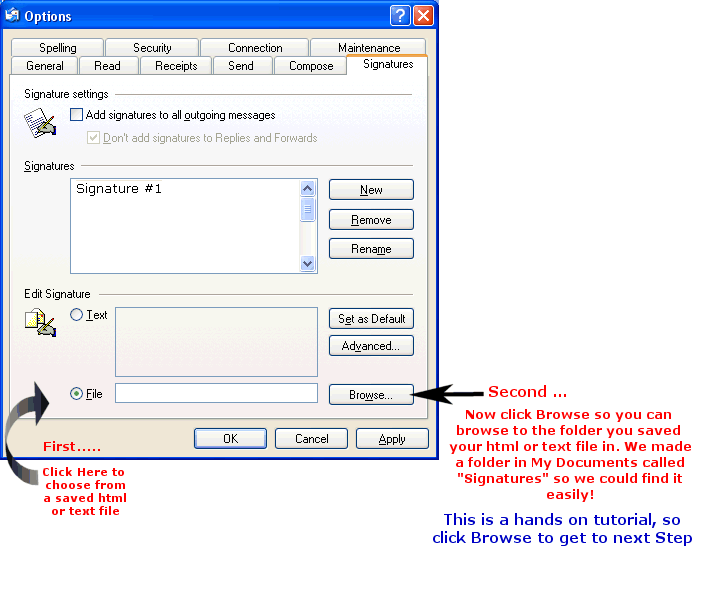 This is a hands on tutorial, so go ahead and click OK to get to the next step of this tutorial.
Click here to return to Step 1 of this tutorial