Our HubbaDogs have all found good homes thanks to you. Now we have HubbaDog's best friend, HubbaMan. We need to find a nice homes for HubbaMan too. And if you order right now - we'll send you a free 2GB ReadyBoost USB Flash Drive - free!

Each HubbaMan 4-port USB Hub adds 4 USB ports to your computer, instantly - and you can never have too many USB Ports
These high quality 4 port hubs have a voltage regulator which distributes power evenly to each of the four ports. This is a semi-powered hub - so you can use it with all of your USB devices and flash drives.
Compatible with Windows XP, Vista, Windows 7, Windows 8, 32 and 64 bit. Also works on MAC 0S9 or above.
We'll send you a free 2GB ReadyBoost Ready high-speed flash drive with your HubbaMan.
USB Laptop or Computer Light + Free USB SD/MMS Card Reader
If your computer does not have a lighted keyboard then you know you've found yourself fumbling around in the dark looking at your keyboard. Right? We have the answer. This USB laptop or computer light makes it easier to use your computer in the dark! Order now and we'll send you a free USB SD/MSS Card Reader FREE!
Plug and Play.
Small enough to take anywhere.
USB bus powered! Needs no external power adapter or batteries.
Use with any USB compatible computer: Windows or Mac, laptop, desktop, or netbook.
Compatible with Windows XP, Windows Vista, Windows 7, Windows 8, and MAC.
Flexible stainless steel neck lets you position the light any way you like.
Plug it into any available USB port and it lights up immediately
Excellent for use in dark rooms without disturbing others
Great gift idea for any computer user - including you!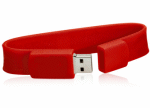 2GB USB Flash Drive Bracelets + FREE 4GB USB flash Drive! Ships within 24 hours!!
Wear your memory on your wrist. These bracelets are stylish and made of high quality silicone material. Each bracelet hides a high-quality 2GB USB flash drive built into the bracelet. Take your favorite files with you - wherever you go.

These bracelets look like the popular silicone bracelets you see so many wearing these days - but they're more than just good-looking, they're high-speed, top-quality 2GB USB flash drives that hold thousands of your favorite files.
Take your favorite photos, documents, music, or other files with you wherever you go. No more missing flash drives - you'll have a 2GB USB flash drive handy whenever you want it. Also great for keeping important medical, allergy important drug reaction or other critical health-related information with you at all times. These USB flash drive bracelets work with Windows XP, Windows Vista, Windows 7, and MAC computers. Order during this sale and we will send you a 4GB ReadyBoost USB Flash drive FREE!