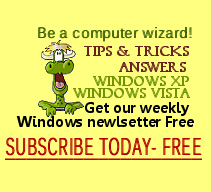 Click here to join our Mail List - it's Free! We'll notify you whenever we have a new stationery collection available and other cool things! It's free, private, and we don't share your email address or any information about you with anyone. Not ever! Click here to join now!

Welcome to the download page for Spring and Summer Blossoms - featuring photographs submitted by members of our popular NotOverTheHill Web community and social-networking site. Over 1500 photographs were submitted to us for this contest and we're featuring a few of them in this stationery collection. Be sure to review the download options on this page before downloading. If you're using Windows Vista / Windows Mail, you must download the Windows Vista version.

Spring & Summer Blossoms - Featuring photos from The Hill!
Download options (please review carefully)
Cloudie coffee mugs, t-shirts, notecards and more. Get great Cloudie Gear here!
Join NotOverTheHill and get your own blog, web page, image gallery, music album and more.
Make new friends from all around the world, share music, pictures, and videos! It's free, join now!
Smileycons - The best way to add fun images to your email, blogs, Web pages and Web mail.
Get Smileycons Free - or Learn More about the Web's best Smiley program.
Smileycons Gold Members get premium 3D Screen Savers and 40+ Smileycons Packs - Learn more!

About Cloudeight Internet:
Cloudeight is the Web's largest developer and distributor of free email stationery for Outlook, Outlook Express, and Windows Mail. We started making stationery in 1998 and have grown to become the most popular site for free email stationery. In fact, Cloudeight Stationery is a more popular than the next top-five stationery sites combined. We are committed to providing you with the very best stationery - and family-safe Web site. We also feature freeware screen savers, QuickNote Stationery, Desktop Wallpaper, Funletters, and Acpressions.
Cloudeight also develops and distributes shareware programs like Smileycons, CalendarPal, FolderMagic, and Email Backup Guardian as well as the freeware system cleanup program "Zappit".
Thanks for making us the most popular site for free email stationery on the Web!
stationery | acpressions | funletters | quicknotes | screen savers | the hill
wallpaper | smileycons | calendarpal | foldermagic | contact us
All content and stationery designs are copyright ©2008 by Cloudeight Internet LLC. Comments or questions? Please contact us.