Happy Easter!
Thank you for subscribing to Cloudeight Stationery news. We're glad to have you with us.
This Sunday is Easter. We want to wish you and your family a very happy Easter. We also want to remind you that we have two new Easter collections you can use in Outlook Express, Windows Mail, Windows Live Mail, Thunderbird and IncrediMail.
If you need help using our stationery in Windows Live Mail or Thunderbird see these help pages:
Get help using our stationery in Windows Live Mail here.
Get help using our stationery in Thunderbird here.
Cloudeight offers the largest selection of email stationery on the Web. We support more email programs than any other stationery site - and we will continue to expand our selections of stationery in the coming weeks.
Your stationery members' home page is here.
---
Important reminder!
We want to make sure that you continue to receive your stationery newsletter so it's important that you read this.
We are going to be purging our stationery newsletter mail list and removing those subscribers who have not clicked a link in our newsletter within the last 30 days. If you have been receiving our newsletter and clicking the links to see our collections, etc. you shouldn't have any problems with your subscription. It's possible, however. that your email address may be purged from the list...nothing's perfect, right? If you find you're not receiving our newsletter, you will need to resubscribe - by visiting http://thundercloud.net/stationery/join.htm . We're sorry for any inconvenience our list maintenance may cause you. Most of you who want to receive our newsletter and have been viewing our collections and other offerings regularly won't have any problems at all. We just wanted to make you aware that we will be conducting our list maintenance very soon.
---

NEW! All-In-One Ballpoint Pen, 2GB USB Flash Drive, LED flashlight, and laser pointer
Our newest feature item on our Donation Station! You donations help us maintain our Web sites and our small company.
A new item is available from our Donation Station - and this is a really handy gadget. Most of us carry a pen with us wherever we go - but what if you could carry a pen, a 2GB USB flash drive, a super-bright LED flashlight and a laser pointer - all in one? The ballpoint pen has a large supply of crisp black ink; you can store thousands of your favorite files on the hidden 2GB high-speed, USB flash drive; use the built-in LED flash light to illuminate those dark places; make a point with the built-in laser pointer. All in one stylish ballpoint pen.
You'll want one of these All-In-One pens for yourself - but they also make great gifts for graduation, Mother's Day, Father's Day, birthdays or any occasion too.
We have a limited supply of these all-in-one pens and they're going fast. So get yours right now! Get more information from this page.
---
Our newest stationery collections for Easter 2011
This year we've released two new stationery collections which can be used in the following email programs:
Outlook Express
Windows Mail
Windows Live Mail
Thunderbird
IncrediMail
Easter is coming in just a few days and now is a great time to send your friends and family good wishes for the upcoming Easter weekend. There is no faster or easier way to send your special wishes than by sending a special email using Cloudeight stationery.
Out two newest Easter stationery collections for 2011 are: Easter Presence and Easter Joy.
Our Easter Presence stationery collection has a Christian theme and features art by Danny Hahlbohm. You can preview and download our Easter Presence stationery from our Easter Presence collection home page.
Our Easter Joy stationery collection is light-hearted and fun Easter collection we're sure you'll enjoy. You can preview and download our Easter Joy stationery from our Easter Joy collection home page.
Happy Easter!

---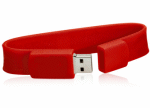 New! 2GB USB Flash Drive Wristband/Bracelet
New from our Donation Station!
Wear your memory on your wrist. These bracelets are stylish and made of high quality silicone material. They look good and work great. Each bracelet hides a high-quality 2GB USB flash drive built into the bracelet. Take your favorite files with you - wherever you go. Makes a great gift too!

These bracelets look like the popular silicone bracelets you see so many wearing these days - but they're more than just good-looking, they're high-speed, top-quality 2GB USB flash drives that hold thousands of your favorite files.
We have a limited supply of these high-quality wristband/bracelet flash drives. The last time we had them we sold them out in a hurry. Keep your favorite files with you by wearing this stylish 2GB USB flash drive wristband/bracelet. These make great gifts too! Get more information here.
---
Did you know that we have over 20 collections of Easter Stationery available? We do and you can find them all on our Cloudeight Easter Home page!

Great Easter collections like:

Every one of our Easter treasures available from our Easter Home Page.

---
Computer tips, tricks, freeware picks and more - delivered to your inbox daily!
Cloudeight InfoAve Daily Newsletter
The newest member of our newsletter family is our Cloudeight InfoAve Daily Newsletter: a sleek summary of our daily computer tips and tricks, freeware and site picks and the latest from the world of computer. Every day you'll get computer tips and tricks you can really use - plus we'll feature some great freeware and Web site picks too.
It's completely free - and you can sign-up here - it only takes a minute! We look forward to sending you great computer information every day.

Sign-up right now! It's FREE!
---
We're bringing back our Acpressions in a whole new way. Now you can share our Easter Acpressions on Facebook, Twitter, or by email. We've completely redone our Easter Acpressions for this Easter season. We'll be re-doing our other Acpressions in the near future.
We hope you will take this opportunity to share our Easter Acpressions with your friends - in a whole new way! Easter Acpressions are a great way to wish your friends and family a Happy Easter!
Share an Easter Acpression right now!
---
Save on these great programs we use and recommend:

Captain Optimizer - Save $20.
Captain Optimizer is the ultimate PC maintenance, tweaking, and fix-it program. Keep your computer running at its peak performance with Captain Optimizer. Now you can use one Captain Optimizer license on two computers! Save $20 instantly. Get more information here.
SUPERAntiSpyware Professional Lifetime License - Save 35%
Did you know that almost 70% of all PC's are infected with one or more spyware programs? Spyware programs can steal information from your computer, track your movements on the Web, change your computer's settings without your knowledge, redirect you to web pages you don't want to see, cause your computer to crash. SUPERAntiSpyware Professional is one of the top antispyware solutions available. All of our personal and business PCs are protected by SUPERAntiSpyware and yours should be too. Get your SUPERAntiSpyware Professional with a lifetime license (good for 2 PCs) right now and save 35% too! Get more information here.
Registry Commander - Save $20
The registry is the heart of Windows. All of your settings, menus, preferences, programs and everything else is stored in your registry. Problems with your registry can cause annoying Windows errors, crashes, and slow performance. The best way to clean and optimize your Windows registry is by using a good registry cleaning and optimization tool like Registry Commander. Registry Commander is easy to use. If you can click a button, you can use Registry Commander. Keep your computer running well by keeping your Windows registry clean, optimized and free of errors. You can use your Registry Commander license on two PCs - and you save $20 instantly. Get more information here.
---
We both want to thank you for your support and for subscribing to our Cloudeight Stationery newsletters. We'll be back in week or so with another new stationery collection - in the meantime visit our Easter Home Page for hundreds of great Easter stationery, QuickNotes and more!
Again we want to wish you and your family the very best at Eastertime and always.
Have a Blessed and Happy Easter!
Eightball & Thundercloud
Cloudeight Stationery
April 20, 2011

---
This newsletter is published by:
Cloudeight Internet
PO BOX 73
Middleville, Michigan USA 49333-0073