Welcome to Cloudeight Help page for Thunderbird Stationery
How to Download Stationery



Due to many browser restrictions, we are not making self installing exe files, and are instead creating zip files to download. Windows has a built in unzip program, so no third party program is needed.





To download a zip file, just click the download link, then double-click the downloaded file to extract it. Look in the upper right of your window, and choose Extract All. It will extract to its own folder. See screenshot of "Extract All" below.





Next, create a folder in Documents to store your stationery files in. You can call it Cloudeight Stationery, or My Stationery, or anything you want. Once you have unzipped the collection, move the folder containing the collection to the Stationery folder in Documents. You are now ready to use your stationery!





If you want to install a "move to" option in your right mouse click menu, so you can easily move a folder,

see our tutorial here

.




Extract All
Click Extract All after you double click the file to open.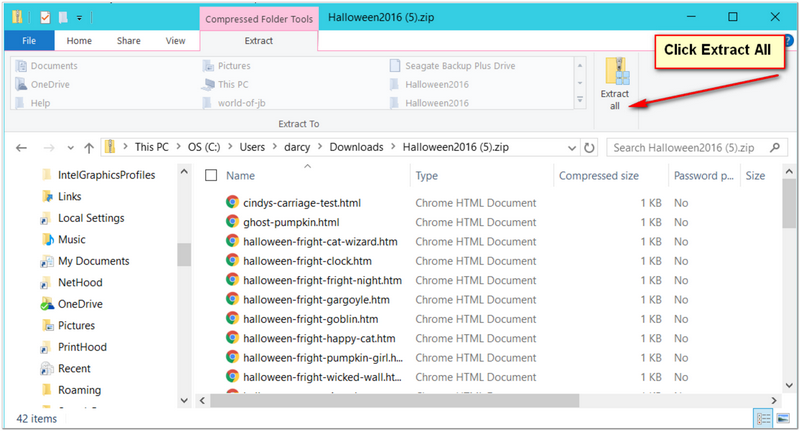 RETURN TO TOP