Polarr: Free Desktop and Online Image Editing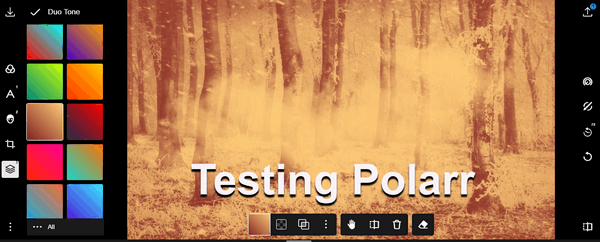 Polarr is an online and downloadable image editor that offers many excellent photo editing features even with its free tier. If you agree to pay a monthly subscription fee, you gain access to advanced features such as image masks, a large number of extra image filters, export options, and more.
We provide a link to the web version of Polarr so you can try it out in your browser, but Polarr is also available as an app for Windows 10 as well. It's also available for Android, iOS, and MacOS. If you do choose to purchase a subscription it covers Polarr on the Web and all of your devices.
Polarr is great for editing, brightness, color, contrast correction, as well as more detailed editing feature right down to pixel-by-pixel edits. You can sharpen, crop, distort, colorize, and add filters to enhance your pictures. You can touch up, adjust curves and borders, remove spots, enhance portraits, and more. And Polarr has some excellent automatic enhancements as well. Polarr doesn't have all the features of Adobe Photoshop but it's a great alternative image editor with many advanced features that should be plenty enough for most users.
If you want to learn more about the online version of Polarr, visit this page.
If you want to jump right in and try out Polarr, here you go.
Polarr for Windows
Polarr is also a powerful desktop photo editor for Windows 10 and it's available free from the Windows store. The free editor works great, but many advanced features are available only with a paid subscription).
Here's what you get with the downloadable version (according to Polarr):
Overview
• Custom overlay and complex blending modes
• Dual lens effects and depth adjustments
• Complete set of masking and local adjustment tools
• Advanced suite of face-editing tools with smart detection
• Create, customize and share your own filters
• Batch exporting
Filters
• Make and share your own custom Filters
• Get started with basic filters, grow with pro filters
• Sync filters between all of your devices
Layers and blending modes
• Superimpose photos with 10 and more blending modes
• Add photorealistic effects like clouds, weather effects, light leaks, flares and more
• Duotone your photos with our presets or create your own unique flavor
And many, many more... to many features to list here. For a complete list of features see this page.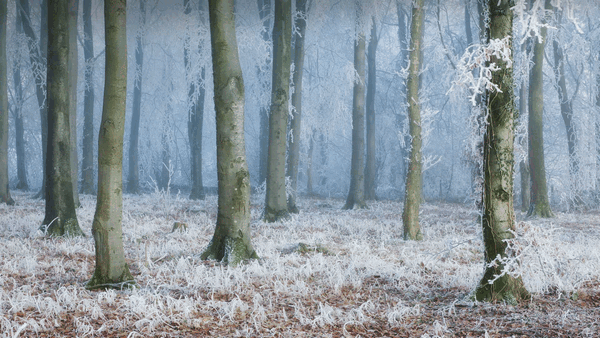 You can download Polarr for Windows 10 free here. Polarr comes with plenty of free features that you can use without signing up for a subscription.





Vegans and Other Ravings

I must admit that letters to the editors and responses to articles on Web sites are one of my main sources of fodder for my rants. "USA Today" prints the best letters to the editor though. They tend to pick out some great letters from morons all over the world. I don't have any particular Web site that goads me into open rebellion. Web sites vary, but you can be sure that many idiots post replies to articles on news and technology sites that inspire me too.

For some reason, I get very angry when I see or hear coolspeak. Words like "partying", "party animal", "bonding" "mic" for "microwave", "fridge" for "refrigerator", "hang out" – as in "wanna hang out with me?", "cloud" when used in place of Web server, "interwebs" in place of "Internet" or "Web", "a gathering", when used to describe what used to be called a "get together" or "party"; well you get the idea.

Read the rest of this rant here.




VERSION 8.50 NOW AVAILABLE!
If you purchased or renewed Reg Organizer through Cloudeight within the last 12 months, you're entitled to a free version upgrade to Reg Organizer 8.43.

Save $14 on Reg Organizer right now!

Reg Organizer - A Swiss Army Knife of Windows Tools - Works Great on Windows 10!


What is Airplane mode?

For those of you with tablets & smart phones, Airplane mode is probably no mystery. But if you're sitting there behind a Windows 10 Desktop with a 32" monitor you're probably wondering - because you can't imagine dragging your desktop on an airplane.

Well, Microsoft has visions of a unified operating system, even Windows in the Cloud. So, they're bound and determined to make one size fit all. So that's why you'll see Windows 10 on smart phones (but not many), Tablets, laptops and desktops.

While Airplane mode does come in handy for smart phones, and to a lesser extent for tablets, it's less important for laptops users and just about meaningless for desktop users.

So, what is Airplane mode, anyway?

Airplane mode is a feature on wireless devices (tablets, smartphones, laptops) that immediately disables all wireless frequencies, including Wi-Fi, Bluetooth, 4G, etc. It is meant to provide a quick and easy way to disengage devices from wireless frequencies when flying on commercial aircraft.

This reason why the feature was necessary in the first place, is because the FAA (Federal Aviation Administration) and the airlines - believed that wireless signals to and from connected devices may interfere with navigation. It has since been determined that such wireless signals and communications have little or no effect on aviation or navigation, and wireless devices are allowed on most U.S. domestic flights. So, Airplane Mode is no longer a necessity... however, the feature is still present on most devices - including all Windows 10 devices including desktops.

So if you don't have a tablet or smartphone and you were wondering what Airplane mode is and what it does, now you know.




Help Us During our Summer 2020 Donation Drive
If you don't need any of our products or services right now, consider helping us with a small donation.
When you support us with a small gift, you help us continue our mission to keep you informed, separate the truth from the hyperbole, and help keep you safe online. And our computer tips make your computer easier to use.
Did you know that we provide support to thousands of people? Every week we help dozens of people via email at no charge. The questions and answers you see in our newsletters are from the email answers and help we provide to everyone free of charge.
Thanks to your gifts, we do a lot more than provide this free newsletter. We help you recognize online threats, fight for your online privacy, provide you with the knowledge you need to navigate the Web safely, provide you with suggestions for safe, free software and websites, and help you get more out of your PC.
Please Help us keep up the good fight with a small gift.
Interested in making an automatic monthly gift? Visit this page. Help us keep helping you... and helping you stay safe on the Web.




Sales of the following products and services help support our newsletters, websites, and free computer help services we provide.

Cloudeight Direct Computer Care: Single Keys, SeniorPass, or Season Tickets - always a great deal. Cloudeight Direct Computer Care is like having PC insurance. Get more information here.

Emsisoft Anti-Malware: Emsisoft is the only Cloudeight endorsed and recommended Windows security program. It provides users with a complete antivirus, antimalware, anti-ransomware, anti-PUPs solution. We offer single Emsisoft licenses and multi-computer licenses at discount prices. Also, we offer our exclusive Emsisoft with Cloudeight installation & setup. Get more information here.

Thunderbird Email Setup: Thunderbird is a great email program that you can use with your Gmail and Outlook.com (Hotmail) webmail accounts as well as with your Internet provider's email. We'll set it up correctly you. Our set up includes configuring up to 3 email accounts and setting up Thunderbird to use stationery (if desired). Our Thunderbird Email Setup Service is always a great deal. For more information visit this page.

Reg Organizer: Reg Organizer is the Swiss Army Knife of Windows tools. It's far more than just a registry optimizer and cleaner... it's a Windows all-in-one toolkit. Reg Organizer helps you keep your computer in tip-top shape and helps you solve annoying Windows problems. Reg Organizer works great with Windows 10! Get more information about Reg Organizer (and get our special discount prices) here.
SeniorPass - One year of Cloudeight Direct Computer Care - unlimited sessions! Get more information here.




These products and services are recommended and endorsed by Cloudeight:




We'd love to hear from you!

If you have comments, questions, a tip, trick, a freeware pick, or just want to tell us off for something, let us know.

If you need to change your newsletter subscription address, please see "Manage your subscription" at the very bottom of your newsletter.

We received hundreds of questions for possible use in IA news. Please keep in mind we cannot answer all general computer questions. We try to personally answer as many as we can. We can only use a few to in each week's newsletter, so keep this in mind. If you have a support question about a service or product we sell, please contact us here.

Subscribe to our Daily Newsletter! Get computer tips & tricks every night. Our daily newsletter features a computer tip/trick or two every day. We send it out every night around 9 PM Eastern Time (USA). It's short and sweet, easy-to-read, and FREE. Subscribe to our Cloudeight InfoAve Daily Newsletter!

Print our Cloudeight Direct Computer Care Flyer and spread the word about our Cloudeight Direct Computer Care repair services. Get our ready-to-print flyer here.





We hope you have enjoyed this issue of Cloudeight InfoAve Weekly. Thanks so much for your support and for being an InfoAve Weekly subscriber.

With hope and prayers, may you and your loved ones stay safe and well.

Your friends at Cloudeight,

Darcy and TC
Cloudeight InfoAve Weekly - Issue #878
Volume 17 Number41
August 7, 2020

Not a subscriber? Subscribe to our FREE Cloudeight InfoAve Weekly Newsletter here.

Subscribe to our Cloudeight InfoAve Daily Newsletter!

Share Us on Facebook!
We'd love for you to share us with your family and friends on Facebook. Help us by sharing us on Facebook!






"Cloudeight InfoAve Weekly" newsletter is published by:

Cloudeight Internet LLC
PO Box 73
Middleville, Michigan USA 49333-0073

Read our disclaimer about the tips, tricks, answers, site picks, and freeware picks featured in this newsletter.

Copyright ©2020 by Cloudeight Internet