A Quick Way to Clean the Windows Temp Folder
Windows 10 and Windows 11
If you've never cleared your Windows temp folder, it probably contains dozens or even hundreds of useless files.
Here's a quick way to see how many files have accumulated in your Windows Temp folder
Right-click on the Start button and click "Run".
In the Run box type %temp%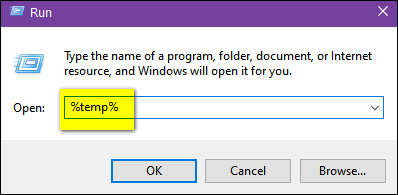 You'll see the contents of the Windows Temp folder,
If you want to clean up the Temp folder, hold down the CTRL key and tap the "A" key to select all the files in the Temp folder.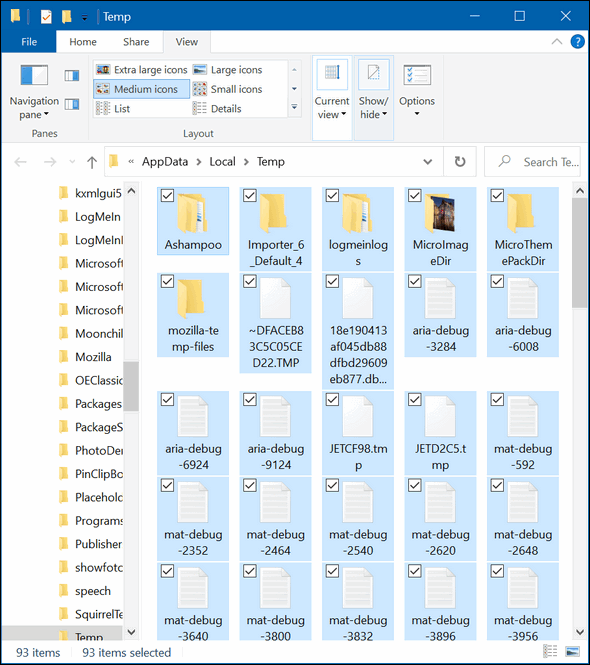 Once all the files are selected, tap the Delete key. Some of the files in the Temp folder may be in use by programs running on your computer and therefore can't be deleted. If you see a message that a file can't be deleted because it's in use, just skip that file.
As you can see from the screenshots, before cleaning I had 93 files & folders in the Windows 10 Temp folder, after cleaning there were 8 files & folders.
Will this improve your computer's performance, probably not, although it could. Think of it as good housekeeping. There's no sense in keeping useless files and folders, right?
Now you know how to do a little computer housekeeping you may not have known before.