We'll assist you with the upgrade to Windows 10 and make
your Windows 10 computer look and work more like Windows 7.


NOTE: We will continue to upgrade Windows 7 computers to Windows 10 after January 14, 2020 as well. We will continue to offer this service to make sure everyone who wants our help in upgrading to Windows 10 can get it.

Support for Windows 7 ended on January 14, 2020. Microsoft will no longer be sending security updates and fixes for Windows 7 and that means Windows 7 will no longer be safe to use.
We will assist you with upgrading your Windows 7 computer to Windows 10. After it is upgraded we will make you feel right at home on Windows 10 with our Windows Transformation service. We can make your Windows 10 computer look like this: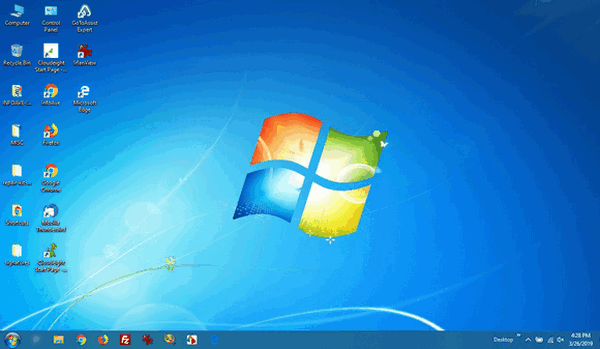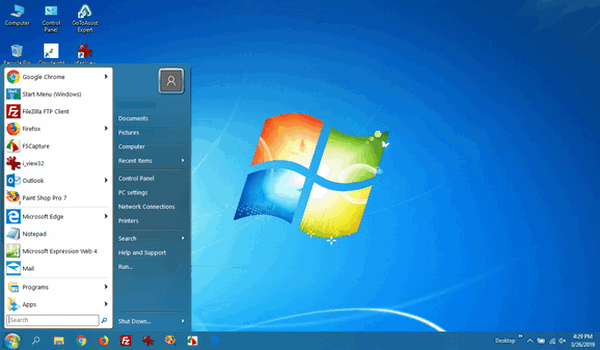 Above: Windows 10 or Windows 7?

Both screenshots are of a Windows 10 computer. It looks very much like a Windows 7 computer doesn't it?
With our Windows 10 Transformation service, we will:
Start the Windows 10 Upgrade process for you and assist you with the upgrade. Then, once the upgrade is complete, we'll come back and make your computer look & work more like Windows 7 by doing the following:
Assist you with the Windows 10 upgrade process.
Change the start menu back to Windows 7 classic style and include your favorite programs
Change your taskbar and start menu colors to your preferences
Add an authentic Windows 7 start button
Add Windows 7 Wallpaper (if desired)
Change Windows 10 File Explorer so it works more like Windows 7's Windows Explorer
Add My Computer -- and other familiar Windows 7 icons -- to your desktop (if desired)
Remove unnecessary Windows 10 icons from your Taskbar (your preference)