EMSISOFT ANTI-MALWARE IS OUR #1 CHOICE FOR MALWARE PREVENTION AND DETECTION!
Works with Windows XP, Windows Vista, Windows 7, Windows 8, Windows 8.1
32-bit and 64-bit systems
Emsisoft Anti-Malware: Our #1 choice since Microsoft announced a 3rd party antivirus must now be used with Microsoft Security Essentials (MSE) and Defender in Windows 8 to provide adequate protection.
After weeks of testing many free and commercial anti-malware programs, and after communicating back and forth with Emsisoft, we're very pleased to tell you that our number one pick, by far, for anti-malware protection and detection is Emsisoft Anti-Malware... and we have no doubt at all about our decision. We know it's the right one for you and for us. We've installed it on all of our machines and it's working flawlessly, protecting all of them. "Near perfect protection..." says PC Magazine. And this time we couldn't agree more. We cannot imagine a program that is easier to use, with so many features, that offers truly automatic detection and protection from malware of all types.

You all know that the best way to get rid of malware is to not get infected with it in the first place. Of all the programs we tested, Emsisoft Anti-Malware detected every bundled installer we threw it at. It protected our virtual machine we used for testing better than any other anti-malware by far. And it detects most installed malware quickly and easily. You can't always be on guard, there are some very sneaky software distributors on the Web -- some of them small companies, but many of them big-name companies you recognize. You can't always be on guard, but Emsisoft can. Emsisoft provides you with not only excellent detection of malware already on your computer -- but helps you from ever getting any more. And this is what we've been looking for, for a long time.
We've worked on hundreds and hundreds of computers with our Cloudeight Direct Computer Care, and almost all of them have some malware, most of them have a lot of malware. Malware can literally wreck browsers, slow your Web browsing to a crawl, cost you minutes in boot-up and shut-down time, use memory unnecessarily, hurt your computer's performance, and negatively impact your privacy.
Some companies are now trying to sell you on the idea that you actually want the malware that comes with bundled freeware and trialware. We know better -- you've seen and we've seen how poorly a computer loaded with this kind of malware runs. We've discussed this with Emsisoft and they're committed to providing you with the best protection and detection you'll find anywhere -- and not just for the short term, but for the long haul These folks are as committed to your privacy and your safety as we are.

We rank Emsisoft Anti-Malware #1 in protection and detection of malware. With their excellent support staff, company commitment to fight malware, and their dedication to each customer, we think we've made the right choice...and we know you will too.
We've been working with Emsisoft to provide you with a 25% discount on each license of Emsisoft Anti-Malware. The price we've negotiated for you is just $29.95 for a one-year subscription. That's $10 off the regular retail price.
Isn't Emsisoft Anti-Malware freeware?
Yes and no. By default Emsisoft Anti-Malware installs as a free fully functional 30 day trial version. After the trial period you can either choose to buy a full version license or switch to the limited freeware mode. The freeware mode still allows you to scan and clean infections, but it doesn't provide any real-time protection to guard against new infections. It's useful as a second opinion scanner but you should NEVER rely on the freeware mode as long term protection for your PC. Without suitable real-time protection, your PC is at risk of becoming infected very quickly.

And, keep in mind the trial turns to freeware... it does not run in real time.
It's time, we think, that users start being proactive and not just reactive. The bundling situation has gotten out of control, malicious websites are propagating wildly, malware vendors are making millions and millions of dollars infecting your computer with rogues, scareware, scamware, adware and spyware. Even if you're careful, and diligent in your downloading and Web surfing, it's almost impossible to keep all malware off your computer.
If you really can't afford the $29.95 license (our special price for our newsletter subscribers) Emsisoft will still manually (at your discretion and direction) scan your computer and remove malware which is already installed. But you won't be protected with all the features of Emsisoft like real-time protection and Surf Guard. And the full version of Emsisoft offers nearly 100% protection from malware -- it's the best we've ever tested; it's the best we've ever used. Can you afford not to have real-time protection on your computer in today's Web environment? Malware and adware companies make their millions by using your computer as a money-generator, hijacking your search engines, your browsers, your searches and selling data collected from your web surfing habits, link-clicking, and online ordering. You can't stop these kinds of software and developers by being proactive and not just reactive. We strongly recommend you take the steps necessary to protect yourself from malware of all kinds -- including viruses, Trojans, adware, rogues, scamware, spyware and other forms of malware. It's up to you!
The best way to keep your computer free of malware is by not installing it in the first place -- Emsisoft Anti-Malware (full version) can help you do this - automatically. It's worth every penny - it really is.
---

For screenshots and more details about Emsisoft Anti-Malware, please click here.

If you're looking for instructions on how to register your copy of Emsisoft Anti-Malware, click here.

To download and try the fully functional 30-day free trial version, please click here.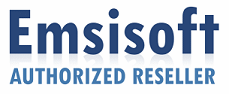 Contact us