EMSISOFT ANTI-MALWARE IS OUR #1 CHOICE FOR MALWARE PREVENTION AND DETECTION!
Works with all versions of Windows
Return to our Emsisoft Anti-Malware Order Page
Here are some screenshots of Emsisoft stopping malware dead in its tracks!

Emsisoft stopping the malware program called WebCakes from installing via a bundler. We chose "Block this behavior" and Emsisoft will automatically create a rule to stop such code-injections in the future.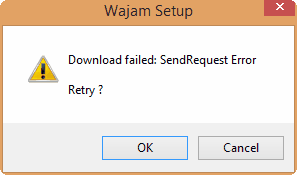 After Emsisoft blocked the Wajam bundler, the program cannot connect to its server -- nor can it transmit any data about you back to its server. It's dead and usless; killed by Emsisoft Anti-Malware.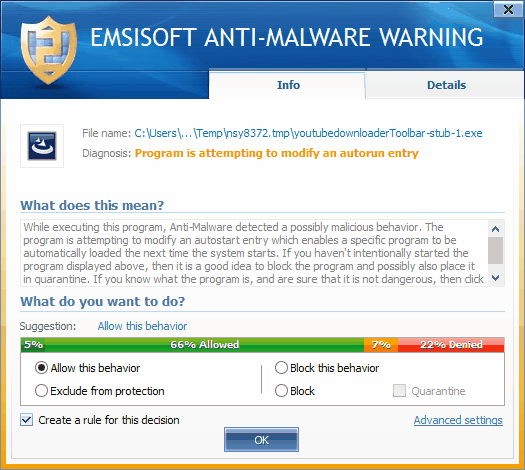 Picture above shows Emsisoft blocking a toolbar from installing and adding itself to the startup menu (autorun). We chose "Block this Behavior" to prevent the toolbar from installing. Without Emsisoft Anti-Malware, we would have never known this toolbar was being foisted on our computers and browsers.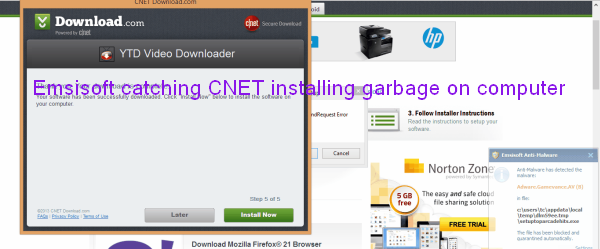 The site you all know, CNET tries tricking its users into using their bundler. Above, in the lower-left corner of the picture, you can see Emsisoft alerting us to the malware bundler. We stopped it in its tracks before it could infect our computers.

We threw everything but the kitchen sink at Emsisoft AntiMalware and it detected every bundler and malware we threw at it. We were wildly clicking links and intentionally installing things we knew had malwre bundled with them -- Emsisoft protected our computers, every time.


Get even more information about Emsisoft Anti-Malware here.

If you're looking for instructions on how to register your copy of Emsisoft Anti-Malware, click here.

Return to our Emsisoft Anti-Malware Order Page

Click here to contact us