Eboook 8 is no longer available but we do have new ebook 9! Click here for details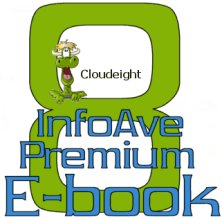 New October 2011!
InfoAve Premium Volume 8 E-Book
Contains all the questions, answers, tips, tricks, freeware, site picks, back to basics, and more from the past 52 issues of our InfoAve Premium Newsletter!
Special bonus! All InfoAve Premium Ebook on CD and USB come with all previous InfoAve Premium Ebooks included!
Did you know that our Premium Subscribers get 50% off the cost of the ebook! If you are a Premium member, be sure you order from the special link provided in your latest newsletter!

If you prefer to order by by regular mail - please click here.