How to Make a Desktop Performance Widget from Task Manager
Windows 10 (all supported versions)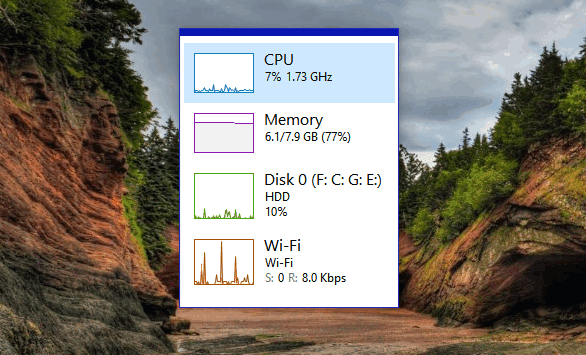 There's a performance widget hiding inside of the Task Manager and you can break it out of Task Manager and put it wherever you want on your desktop.
Here's how to do it.
1.) Open Task Manager by using the CTRL+SHIFT+ESC keyboard shortcut or right-click on the taskbar and choose Task Manager.
2. When Task Manager opens, if you have not previously opened it with "More details", you need to click "More details" at the bottom right of Task Manager.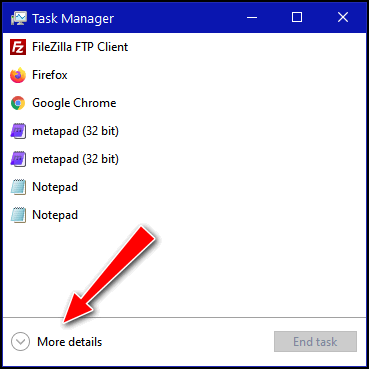 3.) When the full details view opens, click on Options, and select "Always on top".

4.) Click on the Performance tab near the top of Task Manager.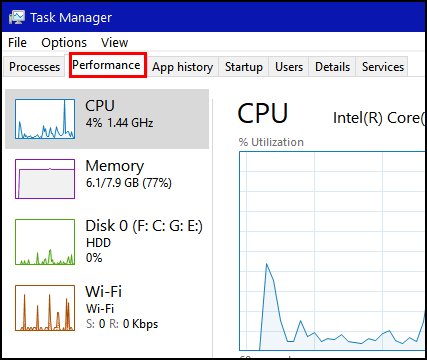 5.) Double-click on CPU or any of the other performance monitors on the left.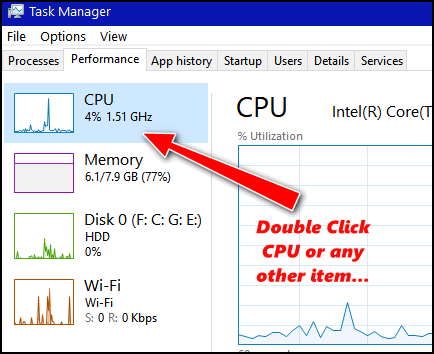 6. The Performance widget will break out of the Task Manager and appear on your Desktop. you can drag it around on your desktop and place it wherever you want it.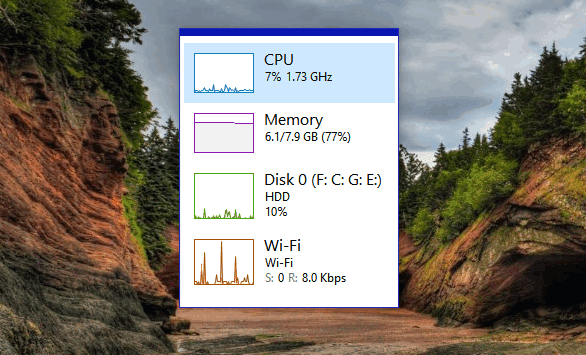 7.) And should you decide you don't want the performance widget on your desktop any longer, just double-click anywhere on it, and it will magically turn back into the Task Manager you know and love.