Using the Cloud Reset Option in Windows 10
Windows 10 (All supported versions)
In older versions of Windows 10, when users chose the "Reset this PC" option, Windows 10 reinstalled Windows from files already stored on the local computer.
Starting with Windows 10 version 1909 (November 2019 Update), Microsoft added a Cloud Recovery option to Windows 10. The Cloud reset option gives Windows 10 users who are trying to recover a badly corrupted installation of Windows a better option. Using the Cloud reset option users can download a pristine copy of Windows 10 from Microsoft without using any Windows files stored on the local PC.
Here's how to Cloud Reset your Windows 10 PC and keep your files.
1.) Type RESET in the taskbar search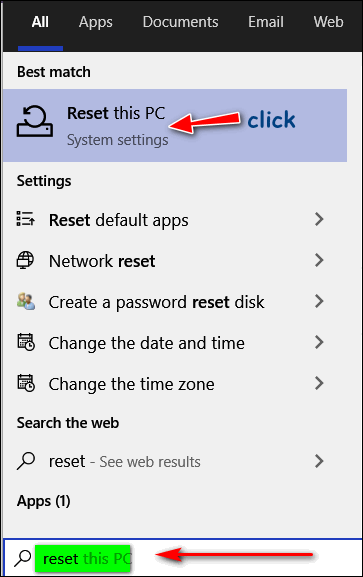 Click on "Reset this PC" when it appears in the search results.
In the Recovery dialog, click Get Started under "Reset this PC".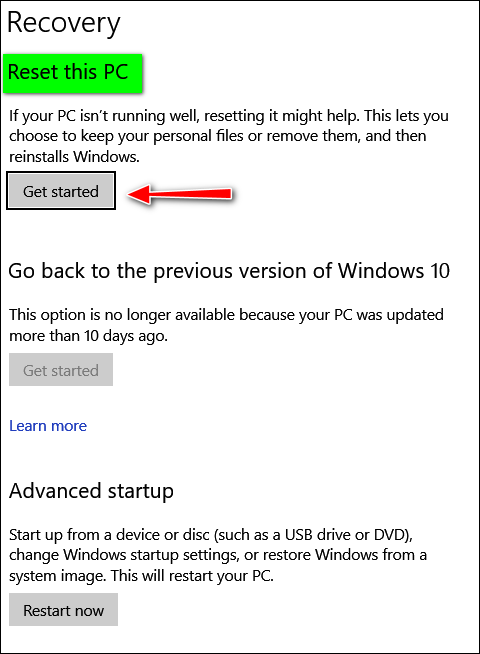 When you click "Get Started" a window will open showing you two options:
"Keep my files" and "Remove everything".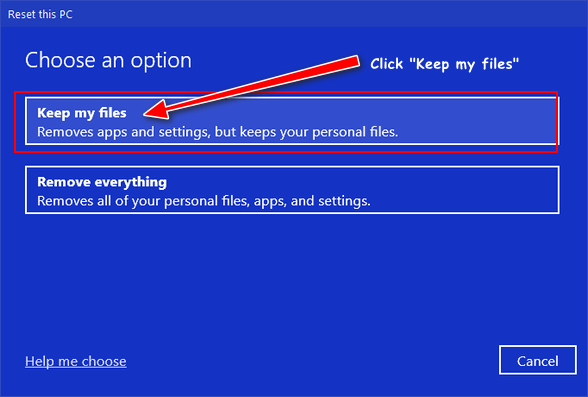 If you want to keep your files and reinstall a fresh copy of Windows, make sure you select "Keep my files".
When you click on "Keep my files" you'll see the following dialog: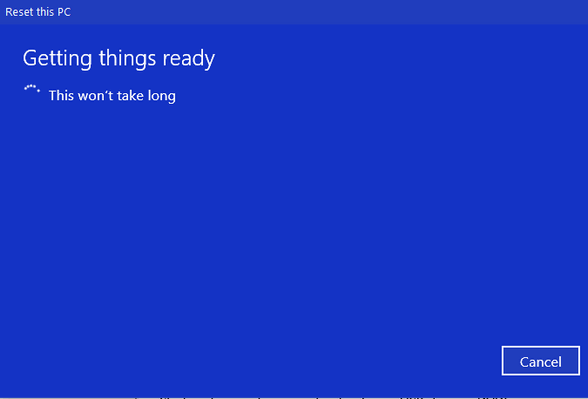 On the next screen, Windows will give you two options - "Cloud Reinstall" and "Local Reinstall". If you choose the first option, Windows will reinstall a pristine copy of the same version of Windows that is installed on your PC by downloading the files directly from Microsoft. If you choose the second option, Windows will be reinstalled with files on your computer.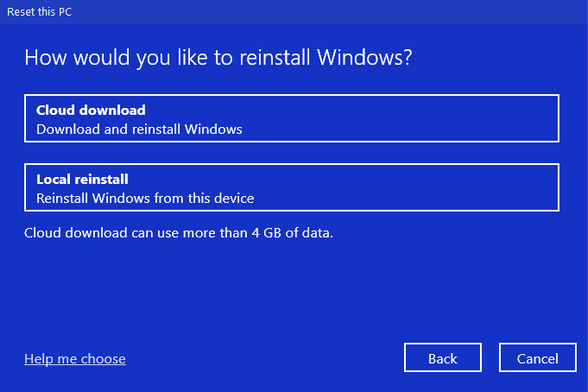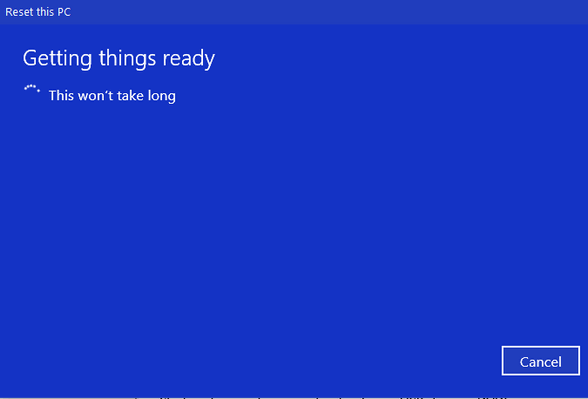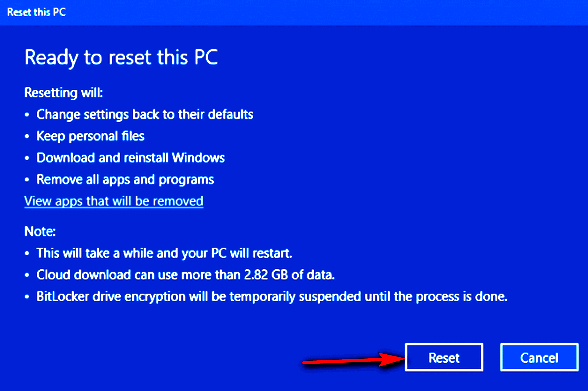 Click "Reset" and the reset will begin. Keep in mind that the "Cloud Recovery" reset will take longer than a local reinstall depending on your Internet connection speed. A Cloud reset could take anywhere from 45 minutes to several hours. The Cloud reset option is the best choice if your Windows installation is badly corrupted.