Two Useful Google Chrome Tricks
Windows 8.1 and Windows 10 (all supported versions) + Google Chrome installed
1. Group Tabs
Many times, while using your browser, you'll have several tabs open that are related to each other. Let's say, for example, you're searching for high-quality Vitamin D capsules. Google allows you to group related tabs. Keeping related tabs together makes it easier to find the tab you're looking for. Try it!
Right-click on any tab and you should see "Add tab to group". When you click on the "Add tab to group, you can name it and choose a color for that group.
Here's an example. We're going to group all Cloudeight-related tabs.
1.) Right-click on a tab and choose "Add tab to new group".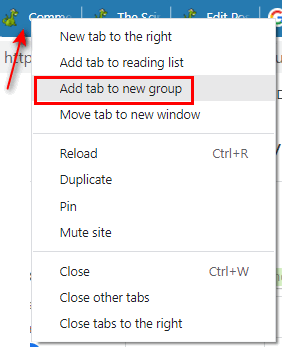 2.) Give the group a name and assign a color to the group.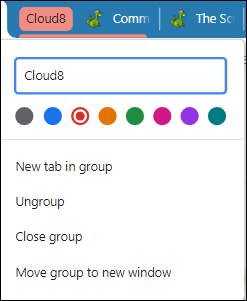 3.) Now that you've created and named a group and assigned its color, right-click on the next related tab, click "Add tab to group" and select the group you want to add it to.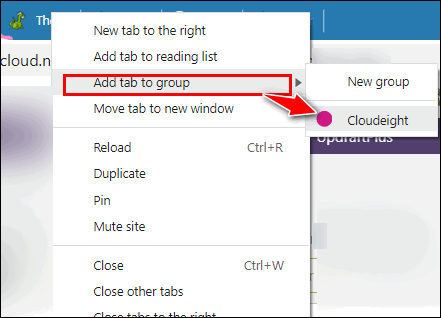 4.) Create as many groups as you want. Grouping related tabs together and assigning them colors, lets you find related tabs at a glance. Below you'll see I've created two groups – one called "Cloudeight", and one called "MISC." The colors make it easy to see which tabs are grouped.

You can even choose to have groups open in a new window. And if you no longer want the group you created, you can remove the group at any time. Also, you can remove any tab from any group by right-clicking on the tab and selecting "Remove from group" from the drop-down menu.
2. Chrome's Reading List
Did you know that Chrome has a reading list that lets you add pages to a reading list so you can read them (or finish reading them) later? The next time you find an interesting website, web page, or article that you want to read or reference later, just right-click on its tab and select "Add to reading list".
You can access your reading list by clicking on the Reading List button on Chrome's secondary toolbar.
In the example below, I found a CISA article about Ransomware I want to read. If don't have time to read it right now, I can right-click on its tab and select "Add tab to reading list" from the drop-down menu.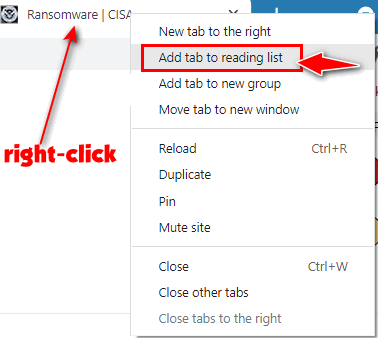 I can access my Reading list any time by clicking the "Reading list" button at the right edge of Chrome's Bookmarks bar.
After I've read the article or page in my Reading list, I can mark it as "read" or remove it from the list.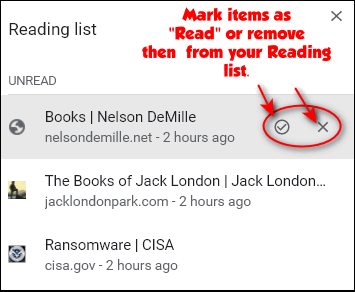 So, the next time you find an article you'd like to read, but don't have time to read or would just rather read it later, just right-click on its tab and add it to your Chrome Reading list.

Want more tips, tricks, and information?
We have thousands of Windows tips, tricks, and more on our InfoAve web site.
Subscribe to our free InfoAve Daily newsletter.






Now available: Reg Organizer 8.70

If you purchased or renewed Reg Organizer through Cloudeight within the last 12 months, you're entitled to a free version upgrade to Reg Organizer 8.70.

Save $14 on Reg Organizer right now!

Reg Organizer - A Swiss Army Knife of Windows Tools - Works Great on Windows 10!




Five Excellent Sites to Check Your Internet Speed

If you've ever wondered how fast your Internet connection or whether you're getting the speeds you're paying for, you need a reliable way to check your Internet connection speed. There are dozens of sites that provide speed tests – but these are five we've tested and found to be reliable.
---
Netflix's Fast.com is our go-to internet speed checker. It's quick and clean and gives your download speed quickly. There are no ads, no gimmicks, no flashing lights, just your speed… and if you need it, some detailed info about your upload speed, latency, and more. If you're looking for a quick and easy way to check your internet connection speed, Fast.com is it.

You can use it from anywhere in the world. And while it's not designed to test your ISP's connection speed, the test results we get are comparable to other speed tests without the ads and bells & whistles.

My speed according to Fast.com: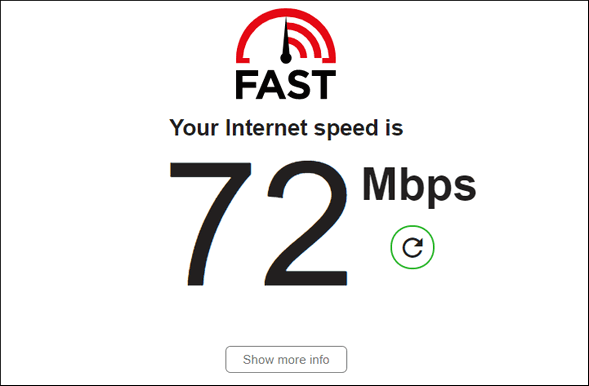 ---
Comcast's Xfinity xFi speed test

Do you think Comcast would make your speed look slower if you were connecting to it using a competitor's service? That's what some think. While it may be designed to save Comcast from getting support calls from customers about their internet speed, we didn't find any bias in the test results.

The results we got from Comcast's speed test were consistent with other speed tests we've tried. Comcast's speed test is designed for American users only. If you're in the USA, try it and see what you think.

My speed according to Comcast/Xfinity: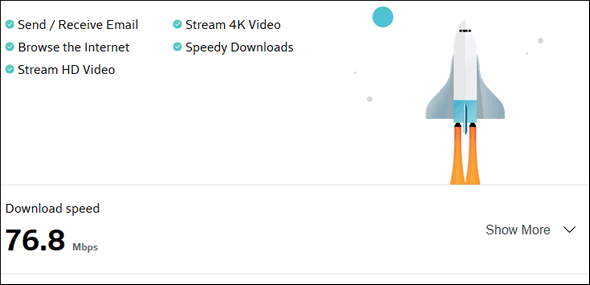 ---
Bandwidth Place provides you with a clean, uncluttered speed test. The site based on HTML5 and not Flash or JavaScript. It nice looking and it's quite simple to use. It may have ads, but I didn't see any.

Bandwidth Place can be used by everyone, no matter where they live.

Try it for yourself …. https://www.bandwidthplace.com/

My speed results from Bandwidth Place…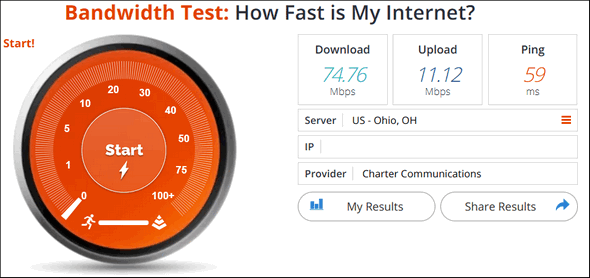 ---
SpeedOf.me claims to be the most accurate online bandwidth test. I don't know about that, but it's fun to watch the graphs move as it shows real-time connection speeds.

SpeedOf.me works no matter where you live. But it does have an ad or two, which I didn't notice until the speed test was done.

My test results from SpeedOf.me: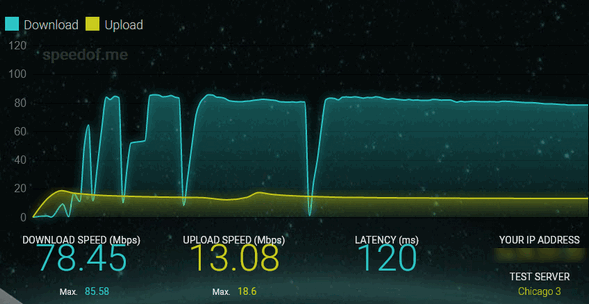 ---
Ookla's speed test is the most popular speed testing site. More people use it than any other. And, a while back, we became disillusioned with it because it had so many ads and distractions. But things have changed and now the ads are subdued. Ookla's speed test is still the most recommended. You can use it from anywhere in the world. You can try it here.

My test results from Ookla's Speedtest.net.
---
You can see that all my test results were similar. In five different speed tests from five different speed testing sites, my results varied only by about 6 Mbps… from 72 to 78.45.

Now you know five places to go when you want to know your Internet speed.