How to Share Pages with QR Codes
Windows 8.1 & Windows 10 (all versions) using Google Chrome or Microsoft Edge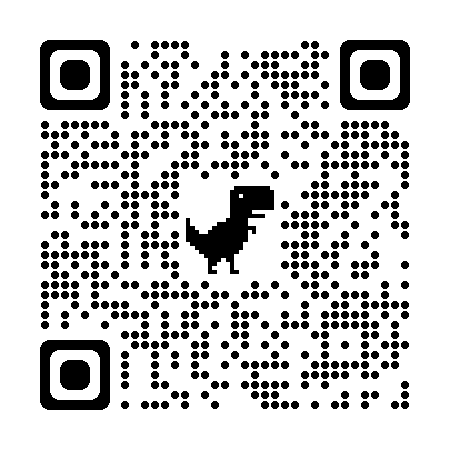 QR Codes have been around a long time, but unless you have a smartphone you've noticed them but have never used them. But if you do have a smartphone, then you know you can point your camera at a QR code and scan it to get more information about a product or service.
How many of you noticed the QR Code generator in Chrome and Microsoft Edge? Visit any site, click in the address bar, and you'll see the QR code generator icon.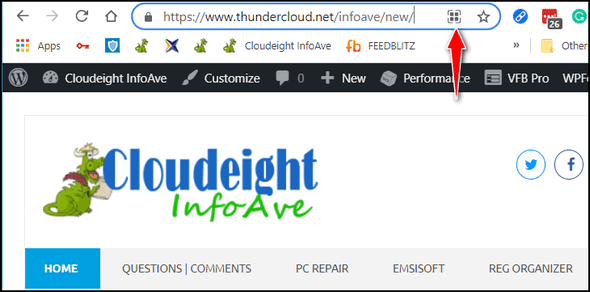 You can create a QR code for any site and download it to your computer as a png image file. You can share QR images with a friend instead of sending a link. Or send them to your smartphone. Then scan the QR code with your smartphone's camera to open the link.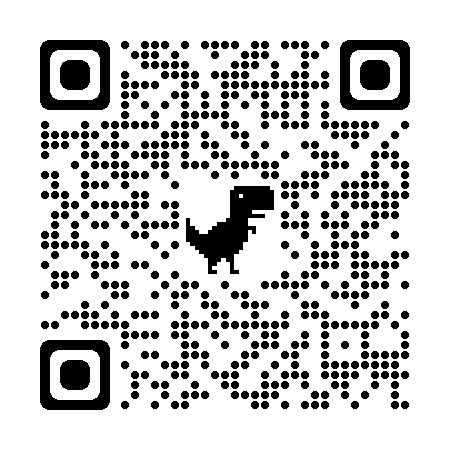 Above: The QR code for our Stat page.

Above: The QR code for our InfoAve website.
So, now you know how to create a QR code for any website and share the QR code image instead of a link.

Want more tips, tricks, and information?
We have thousands of Windows tips, tricks, and more on our InfoAve website.
Subscribe to our free InfoAve Daily newsletter.






Now available: Reg Organizer 8.70

If you purchased or renewed Reg Organizer through Cloudeight within the last 12 months, you're entitled to a free version upgrade to Reg Organizer 8.70.

Save $14 on Reg Organizer right now!

Reg Organizer - A Swiss Army Knife of Windows Tools - Works Great on Windows 10!




You're Getting Old!
"Do you think time is catching up with you? Perhaps it's already overtaken you and left you in the dust. Do the years seem to be going ridiculously quickly now? There's a reason for it. You're getting old."
No one over 40 likes to be reminded that they're getting old. For instance, let's use EB as an example of youth gone wrong. I happen to know, for example, that's she's taken (as of this second) she has sucked in 500+ million breaths of air, her cold heart has beaten over 2 billion times, she's seen the moon circle the Earth more than 800 times. In short, she's old.

My dear departed dad would always respond to the question, "How are you doing" by saying "I'm still breathing; it beats the alternative." He was old when he said that. As old as EB is now. She's still taking in air, and it beats the alternative, but she's still OLD.

She's so old, in fact, that:

April 26th, 1986: A catastrophic nuclear accident occurs at the Chernobyl Nuclear Power Plant in Ukraine. Over half her life ago!
She was 14 when Bobby Fischer defeated Boris Spassky in a chess match in Reykjavík, Iceland
She was 16 when the war in Vietnam ended.
She was 20 when then-president Jimmy Carter was attacked by a swamp rabbit while fishing in his hometown of Plains, Georgia. I mention this because EB is a Southern girl.
You're probably thinking I spent a great deal of time looking up all this stuff about EB (and yes, all of it is true). But it only took me a few seconds to dig into her ancient past and dredge up all these goodies.

By now you're probably puffing out your cheeks, getting ready to explode into a frenzy of expletives, and close your browser or email program in disgust because you think I'm ranting and raving just to tell you how really OLD EB is — but of course, you'd be wrong, because, like most of the time, I have a point, but love to build up the suspenders before I get to it. I like the hissing sound you make while you read this wondering if I have a point, and if I do, am I ever going to get to it.

HERE'S THE POINT

Yes, my friend, I am. And the point is that there is an interesting website where you can type in your date of birth and get a full list of interesting facts about your age– and more importantly – remind you just how old you really are. You can also do this for (to) a friend.

While it may make you wince to see how many days old you are, or how many breaths you've taken, how many miles you've traveled, some of the history-making things that have happened during your lifetime, and much more, you can also run a report on your friends, especially those who are older than you — if there are any
— and send them a link to their "age report" just to remind them how old they are.

The site is called You're Getting Old and you can learn some interesting facts and be reminded repeatedly of just how old you really are. So, muster up some courage and come along with me and let's make sure you know that YOU'RE GETTING OLD!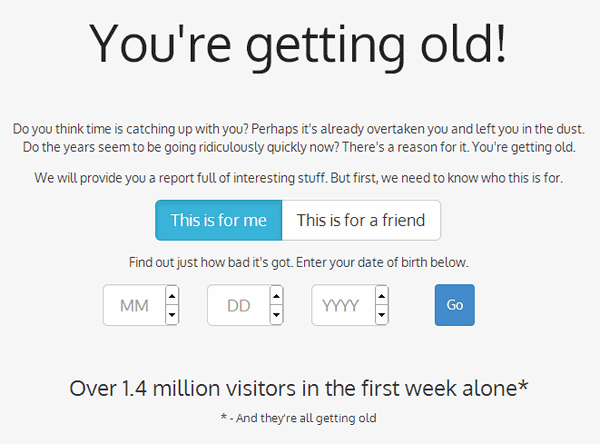 And if you feel really depressed after visiting this site, just remember your OLD friends EB and TC.

I'm even older than EB!




Words

"You think that I don't even mean
A single word I say…
It's only words and words are all I have
To take your heart away…" (Bee Gees)

Last night I heard an old song by the Bee Gees called "Words". I've always liked that song and I had not heard it in a long time. Hearing it again after all these years made me think about how powerful words can be. In our increasingly divided world, it seems so many people intentionally hurt others with hateful words. I'm sure they don't know – or maybe they do? – just how much power words have.

Words are powerful. Words are more powerful than guns…. more powerful than missiles… more powerful than anything. I don't doubt that. words are the most powerful things in the universe next to the primordial powers that keep the planets spinning around their suns, the galaxies whirling gracefully around some mysterious universal pole, and not least, us from flying off into space. But of things human, words are, without doubt, the most powerful things we will ever know.

Words can hurt. Words can heal....

Please read the rest of this essay here.






What is UEFI?

UEFI is a modern update to one of the oldest things in our PCs - the BIOS. UEFI stands for Unified Extensible Firmware Interface, which probably means nothing much to you. It means nothing much to us either, except it's pretty

The BIOS is just a bridge between your computer's hardware and software. The BIOS has settings you can change, if you're brave and know what you're doing. But the interface is rather 1980-ish and scary if you've never seen it before. On most computers you can access the BIOS by pressing F2 during the boot process - before Windows boots. Your computer may have a different way to access the BIOS.

Almost all of us have had to fool around with the BIOS at one time or another to change some basic aspect of our computer like, for instance, setting a boot order. Besides the "What are you doing here in the BIOS, you're not a geek" interface, BIOS has a lot of limitations

Here are some of them.

Limitations of BIOS:

-- It uses a 16-bit Mode - you can tell by how it looks

-- It just has just 1MB usable memory. You can't add a lot of features when you only have 1 MB of memory. This has not changed at all since1995.

--It cannot fully use all the features of a 64-bit Operating System

-- It does not support hard drives larger than 2TB.

Advantages of UEFI:

-- Support for IPv6 – which probably means nothing for a home user, but for big corporate networks, this is important.

-- Can use all the features of 64-bit Operating Systems and USB Drives (especially USB boot drives)

-- Has a modern graphical interface that even the newest user can understand without much difficulty.

-- Built-in native protection against Rootkit infections (which are well-known for their ability to "run" before your operating system starts).

-- Has no 1MB limit like BIOS – this allows a lot more features to be built-in. We're probably going to see new features added as we go forward

-- Supports hard drives that are larger than 2TB

-- Faster Boot-up and Hibernate

Wikipedia says that UEFI can be used on top of or instead of BIOS in your PC. A lot of computers are shipped with a BIOS where there is an option to enable UEFI boot.

Most new PCs come with UEFI compatibility.

Want to find out if your computer uses UEFI?

Press and hold the Windows Key and tap the R key. In the Run command, type MSINFO32 and press Enter to open System Information.

If your PC uses BIOS, it will display Legacy. If it is using UEFI, it will display UEFI.

See?



Our newest Cloudeight Endorsed Email Program - Very Similar to Windows Mail & Outlook Express. Stationery works great!

Read more about OE Classic here!




Sales of the following products and services help support our newsletters, websites, and free computer help services we provide.

Cloudeight Direct Computer Care: Single Keys, SeniorPass, or Season Tickets - always a great deal. Cloudeight Direct Computer Care is like having PC insurance. Get more information here.

Emsisoft Anti-Malware: Emsisoft is the only Cloudeight endorsed and recommended Windows security program. It provides users with a complete antivirus, antimalware, anti-ransomware, anti-PUPs solution. We offer single Emsisoft licenses and multi-computer licenses at discount prices. Also, we offer our exclusive Emsisoft with Cloudeight installation & setup. Get more information here.

OE Classic Email program. The email program that is most like Outlook Express. We can even set it up for you. Get more details here.

Reg Organizer: Reg Organizer is the Swiss Army Knife of Windows tools. It's far more than just a registry optimizer and cleaner... it's a Windows all-in-one toolkit. Reg Organizer helps you keep your computer in tip-top shape and helps you solve annoying Windows problems. Reg Organizer works great with Windows 10! Get more information about Reg Organizer (and get our special discount prices) here.

SeniorPass - One year of Cloudeight Direct Computer Care - unlimited sessions! Get more information here.

Windows 10 Customization: Make Windows 10 look and work the way you want it to. Learn more.

MORE IMPORTANT STUFF!

Your InfoAve Weekly Members' Home Page is located here.

Print our Cloudeight Direct Computer Care Flyer and spread the word about our Cloudeight Direct Computer Care repair services. Get our ready-to-print flyer here.

Help us Grow! Forward this email newsletter to a friend or family member - and have them sign-up for InfoAve Weekly here!

Get our free daily newsletter! Each evening we send a short newsletter with a tip or trick or a computer-related article - it's short and sweet - and free. Sign-up right now.

We have thousands of Windows tips and tricks and computer articles posted on our Cloudeight InfoAve website. Our site has a great search engine to help you find what you're looking for too! Please visit us today!

Help us by using our Start Page. It costs nothing, and it helps us a lot.

Print our Cloudeight Direct Flyer and spread the word about our computer repair service! If you want to help us by telling your friends about our Cloudeight Direct Computer Care service, you can download a printable flyer you can hand out or post on bulletin boards, etc. Get the printable PDF Cloudeight Direct Computer Care flyer here.



We'd love to hear from you!

If you have comments, questions, a tip, trick, a freeware pick, or just want to tell us off for something, let us know.

If you need to change your newsletter subscription address, please see "Manage your subscription" at the very bottom of your newsletter.

We received hundreds of questions for possible use in IA news. Please keep in mind we cannot answer all general computer questions. We try to personally answer as many as we can. We can only use a few in each week's newsletter, so keep this in mind. If you have a support question about a service or product we sell, please contact us here.

Subscribe to our Daily Newsletter! Get computer tips & tricks every night. Our daily newsletter features a computer tip/trick or two every day. We send it out every night around 9 PM Eastern Time (USA). It's short and sweet, easy-to-read, and FREE. Subscribe to our Cloudeight InfoAve Daily Newsletter!





We hope you have enjoyed this issue of Cloudeight InfoAve Weekly. Thanks so much for your support and for being an InfoAve Weekly subscriber.

Have a great weekend... be safe!

Your friends at Cloudeight,

Darcy and TC
Cloudeight InfoAve Weekly - Issue #932
Volume 18 Number 42
August 20, 2021

Not a subscriber? Subscribe to our FREE Cloudeight InfoAve Weekly Newsletter here.





"Cloudeight InfoAve Weekly" newsletter is published by:

Cloudeight Internet LLC
PO Box 73
Middleville, Michigan USA 49333-0073

Read our disclaimer about the tips, tricks, answers, site picks, and freeware picks featured in this newsletter.

Copyright ©2021 by Cloudeight Internet