Cloudeight InfoAve Weekly
Issue #959
Volume 19 Number 17
February 25, 2022

Dear Friends,

Welcome to Cloudeight InfoAve Weekly Issue #959. Thank you very much for subscribing and for being a part of our Cloudeight family. We appreciate your friendship and support very much! Please share our newsletters and our website with your friends and family.


If you're not getting our InfoAve Daily newsletter, you're missing out on a lot of good stuff!

It's free and it only takes a few seconds to sign up. We'd love to have you with us. Visit this page to sign up for our Cloudeight InfoAve Daily Newsletter.




Cheryl wants to junk two old computers
Good morning my good friends!! Hope all is well with you and your families.

I have 2 old computers in my closet and I'd really like to get rid of them. Do you have any instructions on how I can clean them before discarding them? I'm pretty sure one has Windows 7 and the other has Windows XP.

Thank you for your time and everything you do to help others. You're both angels in my mind. Cheryl

Our answer
Hi Cheryl. Thanks so much!

If you're just going to junk the computers, there is no need to put yourself through the ordeal of using a drive wiping disk to remove the data from the drive. Simply remove the hard drives from the computers and destroy them - seriously. Just take them out, and pound them with a hammer.

If you're thinking of salvaging the PCs & giving them away...I would think the Windows XP computer would be too old to salvage. Windows 7 PC may be upgradeable to Windows 10 - if it is you could install Windows 10 on it (Free) and follow the instructions on this page.

There are several places you can recycle computers... most BestBuys accept computers for recycling. Just make sure you destroy the data on your hard drive before recycling.

We hope this helps you, Cheryl.
-------
Cheryl wrote back: "Thank you as always Mr. TC, for your prompt reply. I think pounding with a hammer sounds great! Cheryl"



Judy wants to know what the purpose of the Gmail All Mail folder is
I am trying to teach myself more about what exactly does archiving in Gmail do except keep adding to the all mail folder. Dumb question but really don't know. Judy.

Our answer
Hi Judy... the only dumb question is the one that is not asked.

The "All Mail" folder (label) stores all the mail you archive. We think of it as a valuable backup folder. Archiving mail from the inbox to the All Mail folder keeps the inbox cleaner and less cluttered while allowing you to save the mail in the All Mail folder. If you are concerned about backing up your email - the All Mail folder is a great way of doing that. If you don't care about backing up your email, you can just delete your email instead of archiving it.

Since Google gives you 15 GB of space, you have plenty of room to back up all your email by archiving it. Then, in the future, if you're looking for a certain email you can open the All Mail folder and use the Gmail search feature to find the email you're looking for.

We hope this helps explain the benefits of Gmail's All Mail folder.

Barb is having problems with our Start page
For about the last week I have not been able to get the third column on your home page "Technology and Internet News". It is very strange because I can get it on my IPad. Not really a big deal but was just wondering if something weird is going on with my computer. Thank you in advance, you guys are a great help with all you do!

Our answer
Hi Barb. Thanks! We have redone the Start page so it's much faster and all three columns work fine and load almost instantly. If you're not seeing the 3rd column refresh the page (press the F5 button while on the page) and you should see the changes. You may have to refresh the page two or three times before you see the changes if it's been a long time since you cleared your browser's cache.

We hope this helps you - and thanks for using our Start page!

Leora wants to know why she has an icon that says "your location is in use"
Not long ago a circle with a solid dot in the middle appeared on my taskbar. When I click it says your/my location is in use now. What is this all about.? I did not sign up for anything like that. It does not sound good to me. Thank you for your answer. I really appreciate it.

Our answer
Hi Leora. By default, Windows 10 uses GPS. IP addresses and other data to find your precise location and allows apps to use your location for things like weather, ordering from restaurants, movie theatres, and so on, for your convenience. Microsoft says your location data is "de-identified", which I guess means they don't know who you are.

Of course, convenience comes at a price. On Windows 10 open Settings > Privacy > Location and click "Change" and then turn the switch for "Location for this device" to "Off". Note you can also turn off location by app as well, but turning off the main "Location for this device" switch off, turns all app location switches off as well.

If you want to find out more about Windows location services, Microsoft attempts to explain them here.

For those using Windows 11 location settings are in Settings > Privacy & security > Location .There are switches for general location services and location by app on/off switches.

We hope this helps you, Leora.

If you don't need any of our products or services right now, please help us with a donation. Even the smallest gift is appreciated. Every donation helps us to provide useful information that helps you with your computer as well as helping to keep you safe on the Internet. We offer free help to thousands of people every year... and we offer an honest and inexpensive computer repair service too. We do everything we can to help you with your computer and keep you safe too.

So if you don't need any of our products or services right now, please help us by donating right now. Thank you!

Interested in making an automatic monthly gift? Visit this page. Help us keep helping you... and help us keep you stay safe on the Web.

Robin wants to know why One-time access codes are not a one-time thing
My problem is not getting into my Bank's checking account. The problem is that the "One-time access code" is not a "one time".. it seems that since the last computer update the "One-time access" doesn't work anymore. I have to do it every single time. The people at the bank told me that something has changed the browser history setting and it needs to be changed back to remember my browser history. I don't know how to do that. Could you help? Thank you!

Our answer
Hi Robin. A one-time access codes are, as the name implies, good to use only one time. You can't reuse a one-time access code. So, each time you log into your bank account you need a new one-time access code. That's how most banks and government sites (IRS, Social Security, etc.). This is for your protection and is usually referred to as two-factor authentication.

One time does not mean you only need to have one code and use it all the time. It means - it's good for one use only. Some banks offer a choice of one-time access code (meaning one access code for each log-in) or require you to answer a security question that only you would know, such as "What is the name of your first pet?" or "In what city did you attend high school?". You'll have to check with your bank to see if they offer alternatives to one-time access codes.

Remember, in order to be more secure, you have to give up some convenience. In any case, this is not a problem with your computer.

We hope this helps you, Robin.



Don wants to know if the "Managed by your organization" message in Chrome is legit
When I click on the 3 dots on Chrome at the top right side, at the bottom it states that my computer is managed by my organization. My computer is a personal one, and I am retired and not a part of any organization.

Is this legitimate. If so, can I get rid of it? Is it possible that I have some malware installed on my computer? I use Emsisoft antivirus software. Thanks, Don.

Our answer
Hi Don. This is a fairly common problem. It's not malware. I've seen it many times over the years. It doesn't mean Chrome has been compromised or anything is wrong, you can read dozens of articles about it on the Web. Google gives a nearly incomprehensible answer to the question "Why does my Chrome browser say it's managed by my organization when I'm not part of an organization?"

The easiest way to fix it is to reset Chrome. See our instructions here. https://www.thundercloud.net/infoave/new/how-to-reset-chrome-and-clear-browsing-history/

Occasionally that does now work and more complex solutions (editing the registry, for example) are required. But try resetting Chrome then closing Chrome, restarting your PC and then opening Chrome. See if the message is gone. If not...

This Google page shows how to edit the registry to remove the "managed by" from Chrome. But before you edit the registry you should create a restore point. Editing the registry is touchy and you need to be careful

Another way... You can also export your Chrome bookmarks and then completely uninstall Chrome completely -- see this page. Restart your computer. That should get rid of the "managed by" message. Once you've restarted your computer you can import your bookmarks back into Chrome.

We hope this helps you. Google has been aware of this issue for a long time but doesn't seem to know how to fix it.


Dennis wants to clone his Windows 10 hard drive to his new Windows 11 PC
I'm getting a new computer with Windows 11. I'd like to clone my Windows 10 hard drive to the new machine. Thinking of using Macrium Reflect. Do you recommend the Reflect program? What kind of disastrous problems should I be prepared to face in the transfer? I use an off-site backup and will also transfer important data to an external hard drive before cloning.

Our answer
Hi Dennis. You can't clone your current hard drive to your new machine with Windows 11 - if you did - you'd end up with Windows 10 on your new machine. A hard drive image or a hard drive clone is an exact copy - sector by sector -of your current hard drive including the operating system. Additionally, the drivers on your new machine are likely to be different than the old machine and this could cause major problems with your new PC.

We never recommend transferring programs from one PC to another as it usually ends up a mess. We know most people don't like to reinstall their programs but actually it's the best way. We suggest that all you need to do is move the C:\USER\Your Username folders from your old machine to an external drive. Then, open the Pictures folder on the external drive, copy the contents to the Pictures folder in Users/Your Username/Pictures folder on the new PC. Do the same with Documents and all the other user folders on the external drive.

I don't know what cloud storage you are using so I cannot tell you how to use it. If you are using OneDrive and you sign in to OneDrive on your new computer all your user folders and files will appear on the new machine automatically.

Macrium Reflect is a good program but in your case, you don't need it.

We hope this helps you, Dennis.

Tony wants our opinion on installing Windows 11 on an unsupported PC
Hi There. I would appreciate your comments on this;

How to install Windows 11 on an unsupported PC and also here.

These are only two methods found from many online. Kind Regards, Tony.

Our answer
Hi Tony. We do not recommend installing windows 11 on an unsupported PC for many reasons, two of which are:

1. Microsoft can and may stop updates for unsupported PCs at any time.

2. Microsoft may start watermarking unsupported PC running Windows 11 and take away personalization options.

There have been workarounds to installing Windows 11 on unsupported PCs since the day Windows 11 was released. But we don't recommend it.

Windows 10 will continue to be updated and new versions released until October 14, 2025. There's no reason to risk installing Windows 11 on an unsupported PC.

We hope this helps you make a good decision.



Don't have a Cloudeight SeniorPass? It's a great deal. Learn more here.

Our Cloudeight SeniorPass is a great deal. You get unlimited support for one full year from the date you first use your SeniorPass. We can help keep your computer running well, fix all kinds of computer problems, clean up malware, and a whole lot more. Our SeniorPass is like insurance for your computer. And it's only $99 for an entire year.

Get your SeniorPass today for just $99. It's just like having insurance for your computer - only better!

To learn more about our SeniorPass, please see this page.

Interested in making an automatic monthly gift? Visit this page. Help us keep helping you... and help you stay safe on the Web.


How to Use MS Office Apps Online for Free
A tip for everyone



One of the questions we are most often asked is how to open or create Word, Excel, or PowerPoint files without spending any money. We usually suggest free MS Office substitutes like Open Office or Libre Office. But there's something else you can use that we don't remind you often enough and that is this: If you don't need the full suite of MS Office programs, you can access some of the MS Office apps online for free -- including Word, Excel, and PowerPoint.

And all you need to do is go to https://office.com and log in with your Microsoft account. If you don't have a Microsoft account, you can create one free. For our purposes, a Microsoft account is a Microsoft email address. If you have an @outlook.com, @hotmail.com, @msn.com, @live.com or @live.ca email address you have a Microsoft account. If you don't yet have a Microsoft account go to https://outlook.com/ and get a free @outlook.com or @hotmail.com address.

Once you've logged in to Office.com, just select the app you want to use. You can even save your work in the cloud with OneDrive.

You might be thinking... "Wait... if I can get those MS Office apps for free, why would I pay for MS Office in the first place? The functionality of these apps have fewer features than the full Office versions, but for most people, they'll get the job done. Another drawback is that they only run in your web browser, so you can't use them when you're not online.

But there are benefits to MS Office (free) too. You can share links to your projects and even collaborate in real-time, similar to Google's G Suite.

For most folks looking to create and/or open Word, Excel, and PowerPoint files, these free apps should work well for you.

How to Change File Explorer Views Using Keyboard Shortcuts
Windows 10 and Windows 11
Did you know that you can change the way File Explorer displays files and folders using keyboard shortcuts? You can and it's quick and easy!
Open File Explorer (Windows Key + E) and try these.
CTRL+SHIFT+1 = Extra Large Icon View
CTRL+SHIFT+2 = Large Icon View
CTRL+SHIFT+3 = Medium Icon View
CTRL+SHIFT+4 = Small Icon View
CTRL+SHIFT+5 = List View
CTRL+SHIFT+6 = Details View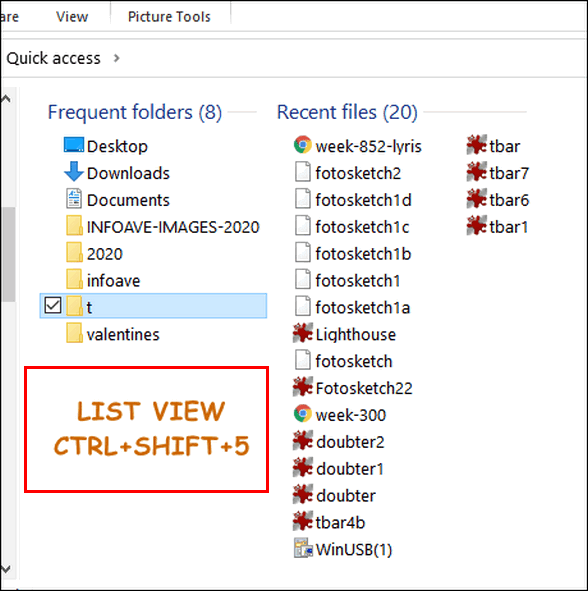 Now you know another way to change views of files and folders in File Explorer.

How to Put Your Favorite Websites on Your Desktop, Taskbar, or Start Menu
Windows 10 and Windows 11
Note: This tip was written for the Chrome browser on Windows 10 and Windows 11. We've also added instructions for Microsoft Edge. If you're using Firefox, IE, Opera, Brave, or other browsers, you can drag the URL from the address bar to your desktop.
If you use Chrome and you'd like to put a shortcut on your desktop or taskbar to Facebook, Gmail, Outlook.com, Twitter, Cloudeight InfoAve, or any of your favorite sites, it's super easy to do.
In Chrome, visit the site you want to create a shortcut to. Click on the Settings icon (3 vertical dots) at the top right corner of Chrome. Click "More tools" then click "Create shortcut…". That's it!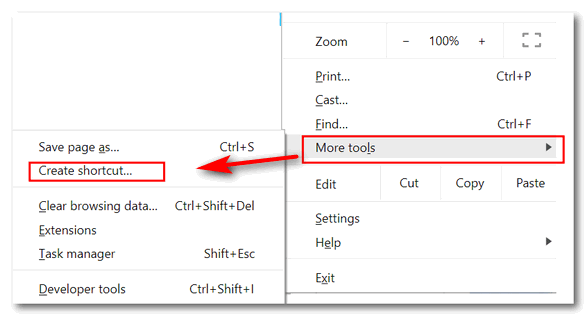 For this tip, I've added three of the sites I visit most often: Outlook.com, Gmail, and Cloudeight InfoAve…

And there they are. I named them as I wanted – but you can leave the names as they are or change them to whatever you want by right-clicking on the file and choosing "Rename". BONUS MINI-TIP! if you want a fast, easy way to rename a file or folder, highlight it and press the F2 key.
Now if I want any of those shortcuts on my taskbar, all I have to do is right-click on one and choose "Add to taskbar". See?

I've added Cloudeight InfoAve Tips & Tricks website and the Gmail account I used most to my taskbar. It's quick and easy. Try it! You can also right-click on the shortcut and choose "Pin to Start" which pins the shortcut to your Windows 10 Start menu.
Here is our InfoAve site on my Windows 10 Start menu.

And here is Cloudeight InfoAve Tips and Tricks website on the Windows 11 Start menu.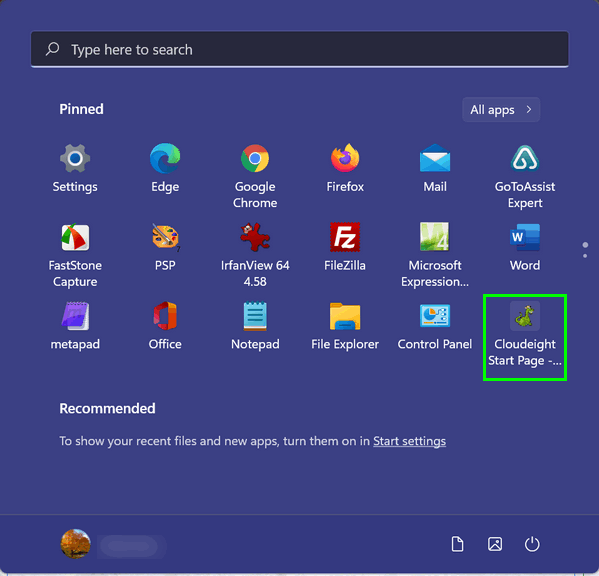 And don't forget you can easily move the icons around the start menu to get them in the order you want them in simply by dragging and dropping.
If you're using Edge on Windows 10 or Windows 11 you can do this. Click on the 3-horizontal dots "hamburger" icon in the top right corner of Edge. Scroll down the menu that appears and click "More tools". You can then select "Pin to taskbar" or "Pin to Start".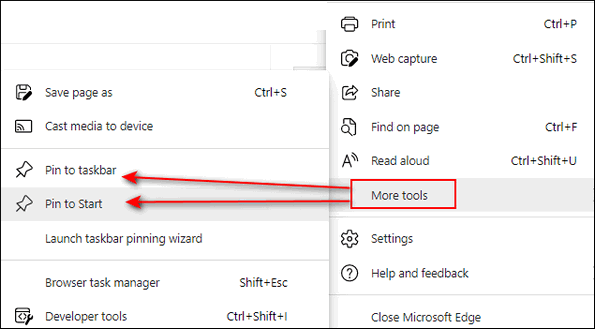 Want more tips, tricks, and information?
We have thousands of Windows tips, tricks, and more on our InfoAve website.
Subscribe to our free InfoAve Daily newsletter.






Now available: Reg Organizer 8.86

If you purchased or renewed Reg Organizer through Cloudeight within the last 12 months, you're entitled to a free version upgrade to Reg Organizer 8.86.

Save $14 on Reg Organizer right now!

Reg Organizer - A Swiss Army Knife of Windows Tools - Works Great on Windows 10!




Calling All Logophiles – Here are 100 Funny Words You Probably Don't Know

Is this a perissology primer?

Every once in a while we stumble on a website (or web page) that we want to share with you. And fortunately, our "Site Picks" allow us to do that. So today, we are going to share with you a site that has a lot of funny words you probably never saw before. And even if you have an immense vocabulary, there are words here I can say with certainty you've never heard of.

Will this page ad to your usable vocabulary? Probably not – although it would be fun to throw some of these at your favorite sesquipedalian. d

Today's site pick comes to us via Reader's Digest. I remember my parents subscribed to Reader's Digest and I use to read the "Word Power" section when I was in high school. I learned a lot of words from those pages. And this is not taradiddle, we tells ya.

Reader's Digest introduces "100 Funny Words You Probably Don't Know" this way…
Words are weird

Are you one of those people who still giggle when someone says "duty"? Wait until you read these far less common funny words that are completely real. Sometimes the new words added to the dictionary can be funny, but these 100 words are agelessly silly! Of course, the way people put words together can be pretty funny, too—just take the funniest quotes of all time. And brush up on your grammar knowledge with these acronym examples and funny malapropisms.
Here are some of the words from today's Cloudeight site pick!
Taradiddle
Many weird words seem fake at first. Do you know what this one means? Here's a hint: This word sounds like taradiddle! That's because it means bogus, nonsense, or a lie…

Macaronic
Looking to find this word on an Italian dinner menu topped with cheese? You won't. Think you can guess what it means? It actually refers to when someone mixes two different languages together.

Fubsy
Nope, it's not a creepy Furby knockoff! "Fubsy" means squat or portly.

Cabotage
Let's make one thing clear: Cabotage does not mean to sabotage a taxi driver. So what's the real definition?

It means the transport of goods and passengers between two places in the same country, or the right to do so. Originally, it only referred to coastal travel between ports, but the definition has expanded to include travel by air, railway, and by road.

Firkin
Nope, "firkin" is not a dirty word, nor is it a catlike creature that can swallow things ten times its size, like Marvel Comics' "flerken." It's a British word that refers to a small tub or vessel…

Bumfuzzle
This funny word means to confuse, perplex, or fluster, according to Merriam Webster. We sure would be flustered if someone used this word in conversation with us.

Octothorpe
Depending on your age and use of technology, you might call this symbol a pound sign or a hashtag—but its "official" name is an octothorpe!

Perissology
"Perissology" means being overly wordy—something you may be guilty of if you use a lot of these funny words!
There are a lot more where those came from. So whether you're hankering to learn some new words or just looking to be amused, you'll find our site pick is more than just a bunch of taradiddle!

So, fire up your browser and visit Reader's Digest's "100 Funny Words Your Probably Don't Know"

A Bonus for you!

Are you a grammar nut? You'll love this Reader's Digest page!

You'll find such gems as these…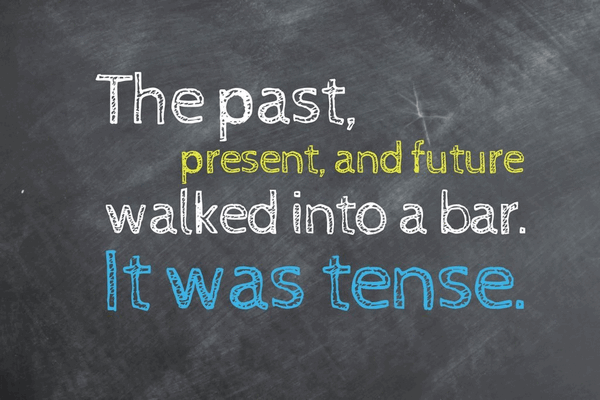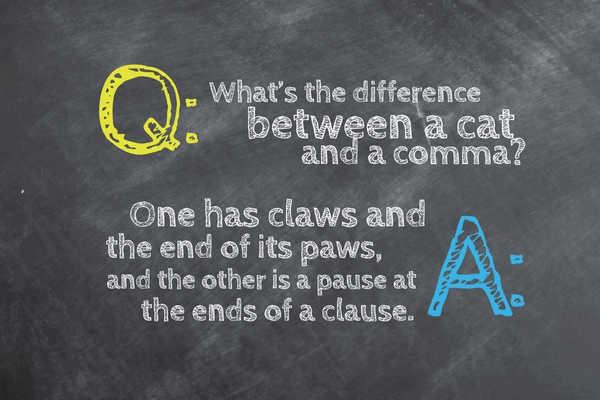 The Best Computer Care and Repair - Anywhere!

We can fix your computer while you watch. You never have to leave your home. Just sit back, relax, and watch us work. Get PC service from folks you trust at the best prices you'll find anywhere.

Get more information here.


Crocuses, Life, and Hope

I don't have much of a life, I guess. I've been waiting all winter to see some form of life spring forth from the cold, almost-still-frozen earth. Normally, the first things to spring forth are the crocuses, and most years these hearty little flowers start poking their heads up through the hard, brittle soil near the end of February.

This year we've had a very long, cold, snowy winter. But the crocuses were not deterred by winter's draconian hand. No, they were not. They shot their little heads up out of the ground on February 21st this year. They are defiant little things; they laugh in the face of winter's cold harsh breath.

Spring hath not yet sprung, for the crocuses have not yet bloomed – but at least there is life in that dark frozen mud.

Many people think I'm crazy, and by the time I'm done, you probably will too. I cannot help what you or anyone else thinks, and what does it matter anyway? We are all in this thing together – I mean you are on the same short ride on this tiny globe spinning through space as I am...

Read the rest of this essay here.



What is 2FA?

Well, 2FA is a new beer. It's short for Two Fruity Apples. It's made from barley, hops, and apple peels... and water of course. NO. NO. NO.

2FA means Two Factor Authentication. 2FA adds an extra layer of protection to password-protected accounts making it harder for miscreants to break into your accounts and steal your goodies.

According to "Authy"...

2FA is an extra layer of security used to make sure that people trying to gain access to an online account are who they say they are. First, a user will enter their username and a password. Then, instead of immediately gaining access, they will be required to provide another piece of information. This second factor could come from one of the following categories: (If you're eater to know more, visit this page.)

2FA can help prevent you from losing money and/or highly personal information. And 2FA can help prevent identity theft.





Our newest Cloudeight Endorsed Email Program - Very Similar to Windows Mail & Outlook Express.

Cloudeight Stationery works great with OE Classic!

Read more about OE Classic here!




Sales of the following products and services help support our newsletters, websites, and free computer help services we provide.

Cloudeight Direct Computer Care: Single Keys, SeniorPass, or Season Tickets - always a great deal. Cloudeight Direct Computer Care is like having PC insurance. Get more information here.

Emsisoft Anti-Malware: Emsisoft is the only Cloudeight endorsed and recommended Windows security program. It provides users with a complete antivirus, antimalware, anti-ransomware, anti-PUPs solution. We offer single Emsisoft licenses and multi-computer licenses at discount prices. Also, we offer our exclusive Emsisoft with Cloudeight installation & setup. Get more information here.

OE Classic Email program. The email program that is most like Outlook Express. We can even set it up for you. Get more details here.

Reg Organizer: Reg Organizer is the Swiss Army Knife of Windows tools. It's far more than just a registry optimizer and cleaner... it's a Windows all-in-one toolkit. Reg Organizer helps you keep your computer in tip-top shape and helps you solve annoying Windows problems. Reg Organizer works great with Windows 10! Get more information about Reg Organizer (and get our special discount prices) here.

SeniorPass - One year of Cloudeight Direct Computer Care - unlimited sessions! Get more information here.

Windows 10 Customization: Make Windows 10 look and work the way you want it to. Learn more.

MORE IMPORTANT STUFF!

Your InfoAve Weekly Members' Home Page is located here.

Print our Cloudeight Direct Computer Care Flyer and spread the word about our Cloudeight Direct Computer Care repair services. Get our ready-to-print flyer here.

Help us Grow! Forward this email newsletter to a friend or family member - and have them sign-up for InfoAve Weekly here!

Get our free daily newsletter! Each evening we send a short newsletter with a tip or trick or a computer-related article - it's short and sweet - and free. Sign-up right now.

We have thousands of Windows tips and tricks and computer articles posted on our Cloudeight InfoAve website. Our site has a great search engine to help you find what you're looking for too! Please visit us today!

Help us by using our Start Page. It costs nothing, and it helps us a lot.

Print our Cloudeight Direct Flyer and spread the word about our computer repair service! If you want to help us by telling your friends about our Cloudeight Direct Computer Care service, you can download a printable flyer you can hand out or post on bulletin boards, etc. Get the printable PDF Cloudeight Direct Computer Care flyer here.



We'd love to hear from you!

If you have comments, questions, a tip, trick, a freeware pick, or just want to tell us off for something, let us know.

If you need to change your newsletter subscription address, please see "Manage your subscription" at the very bottom of your newsletter.

We received hundreds of questions for possible use in IA news. Please keep in mind we cannot answer all general computer questions. We try to personally answer as many as we can. We can only use a few in each week's newsletter, so keep this in mind. If you have a support question about a service or product we sell, please contact us here.

Subscribe to our Daily Newsletter! Get computer tips & tricks every night. Our daily newsletter features a computer tip/trick or two every day. We send it out every night around 9 PM Eastern Time (USA). It's short and sweet, easy-to-read, and FREE. Subscribe to our Cloudeight InfoAve Daily Newsletter!





We hope you have enjoyed this issue of Cloudeight InfoAve Weekly. Thanks so much for your support and for being an InfoAve Weekly subscriber.

Have a great weekend... be safe!

Darcy and TC
Cloudeight InfoAve Weekly - Issue #959
Volume 19 Number 17
February 25, 2022

Not a subscriber? Subscribe to our FREE Cloudeight InfoAve Weekly Newsletter here.





"Cloudeight InfoAve Weekly" newsletter is published by:

Cloudeight Internet LLC
PO Box 73
Middleville, Michigan USA 49333-0073

Read our disclaimer about the tips, tricks, answers, site picks, and freeware picks featured in this newsletter.

Copyright ©2022 by Cloudeight Internet