Cloudeight InfoAve Premium
Issue #736
Volume 15 Number 5
November 17, 2017

Dear Friends,

Thank you very much for subscribing and for being a part of our Cloudeight family. We appreciate your membership and support very much!





It's hard to believe that Thanksgiving in the USA is less than a week away. This year has flown by. We both wanted to take time out to thank each and every one of you for your support and friendship throughout the year. We hope that you and your loved ones have the best Thanksgiving ever! Let's all take some extra time out this year and give thanks for all the blessings we all have in our lives. Each one of is blessed in many ways. You can be sure we count you among our blessings. Have a happy and blessed Thanksgiving!

Don't forget our Thanksgiving stationery for Thunderbird, it's absolutely free. You can preview it and download it here.





Reminder: To ensure delivery of this newsletter, please add our email address to your address book and / or alert your ISP should you need to have it whitelisted in order to receive this newsletter. We send this newsletter from the following email address: cloudeight-news@thundercloud.net.







THANK YOU SO MUCH FOR YOUR GREAT RESPONSE TO OUR NEW E-BOOK


Thanks for giving our 2017 InfoAve Premium Volume 14 E-book such a warm welcome. We appreciate your support very much!




Buy any Emsisoft product, renewal or installation and get Revo Uninstaller Pro 3 Free!
We have just obtained more Revo Uninstaller Pro 3 keys, so we're bringing this sale back for a limited time (or as long as our supply of Revo keys lasts). Don't wait, get your free Revo Uninstaller Pro 3 key before we run out!

And...thanks to our friends at Emsisoft. It's because of them that we're able to make this special offer available to all our newsletter subscribers.

For a limited time when you purchase any Emsisoft license or renewal from our Emsisoft page, we'll send you a

FREE

lifetime license for Revo Uninstaller Pro 3. That's a $39 value... yours free! Revo Uninstaller has so many great features that can help you completely uninstall and remove programs and apps from your Windows computer. Revo Uninstaller Pro 3 is the latest and greatest version of Revo Uninstaller - you can get it free with any Emsisoft purchase from our Emsisoft page.

Get the best antivirus, anti-malware, anti-ransomware protection for your computer and get the best professional uninstaller

FREE

. Just buy any Emsisoft product from our Emsisoft page during this limited time offer period, and we'll automatically send you a lifetime license for Revo Uninstaller Pro 3 with your Emsisoft license and information.

Visit our Emsisoft page right now

.







Share Us on Facebook!
We'd love for you to share us with your family and friends on Facebook. Help us by sharing us on Facebook!








Subscribe to our Daily Newsletter!



Get computer tips & tricks every night. Our daily newsletter features a computer tip/trick or two every day. We send it out every night around 9 PM Eastern Time (USA). It's short and sweet, easy-to-read, and FREE. Just visit this page and sign-up. All you have to enter is your email address. Once you confirm your subscription, you'll receive our daily newsletter every day, six days a week. You can unsubscribe at any time.



Here are some important links for you:




A comment from Darlene
Thank you both for the great 2017 e-book. I have had it for a week and I can tell you I've use it over a dozen time to help me with my Windows 10 computer. Great Job! Darlene S.



A comment from Ed


It's hard to believe that you published all the information in the e-book in your InfoAve Premium newsletters. When I read through it I don't remember half the things that are in it. At my age, anything that helps jog my memory is very welcome. I love the new E-Book!

A comment from Theresa
I just bought your new ebook yesterday and I've already used some tips in it to help me with my new Windows 10 laptop. Your ebook is a bargain. It's huge! It will take me weeks to go through it all, but it will be a learning process too! Appreciate all you two do to keep us safe and our computers up and running. Theresa

A comment from Dianne
I want to thank TC for helping me with my email! He was great and got the problem fixed for me! What a great guy he is! Took the time and fixed it and as I told you TC. I sent the money for the booster! I appreciate the time you took and the understanding! You and Darcy are a great team and I have learned so much from the two of you! Thank you so much!



A comment from

Thelma


Oh Darcy, Thank you SO MUCH! What would we do without you and Cloudeight. I did look online how to fix it, but was afraid I would mess it up. I also noticed, that you got rid of that pop up. Those things are driving me crazy, and don't know how to get rid of them. Thanks so much for taking that dumb thing off my screen. Perhaps in your newsletter sometime, you could address those "POP UP" things, and how to get rid of them. Thanks, again, Darcy, you are my BEST FRIEND!!! Thelma



A comment from Doreen


Thank you so much. I enjoy your infoave newsletters sent to my inbox very much. I'm in great need of it as I have purchased an Acer Desk Top and I don't know who is going to win, bedraggled me or the confusing machine! Always enjoy your columns which I have received for many years and hope that we will succeed slowly but surely! Thanks again. Doreen



A comment from Bonnie


Thank you, thank you and thank you TC for your "Winter Care Checkup" this morning. And the great results. You and Darcy are the BEST and so trust worthy. Words just can't describe how much I appreciate the two of you and what you do for me and all others. Your newsletter and "Info Daily" are such a big help to me. May God continue to bless you in your work and keeping all of us updated on computer safety. Bonnie

Thanks so much to: Darlene, Ed, Theresa, Dianne, Thelma, Doreen, Bonnie and all of you who have taken time to write to us this week. Thanks for all of you who purchased our brand new 2017 InfoAve Premium E-book Volume 14. And thanks everyone who used our Cloudeight Direct Computer Care services. Also, a BIG thank you to all who have helped us with your donations and those who have shared our site with friends. THANK YOU! EB & TC.


Get more information about Cloudeight Direct Computer Care here.




Jim wants to know how to contact cell phones with his PC
A few years back i think you gave us info on how to contact cell phones through the computer. Can you refresh this if its possible. My SIM card went bad after hours in my cell and i had no way of reaching out or making contact.

Our answer
You can reach out to anyone with a cell phone using your PC and email. Just compose an email like you normally would, but instead of entering the person's email address in the recipient box, use their 10-digit phone number with the appropriate @ gateway behind it.

For example: 5552190774@text.att.net for an ATT customer or 5554470749@vtext.com for a Verizon customer.

Here are some gateways for the most popular US cell companies. Use the SMS Gateway to send text messages (email). Use the MMS Gateway if you want to send pictures or media.



If you want to see the image above in a larger format-- here you go.

If you're going to be sending a message to a T-Mobile customer, you'll need to add "1" (country code) to the beginning of their 10-digit cell number.

For a list of worldwide carriers, see this page.

And, of course, if you have a landline you could just pick up the phone and call any cellphone.


This question & answer is included in our new 2017 InfoAve Premium E-book Volume 14. Get your copy today!



Patricia wants us to recommend a CD/DVD burning program
Roxio software is gone from win 10, what DVD burning software do you suggest?

Our answer
Hi Patricia. Windows 10, like the previous versions of Windows, has a built-in disc burning feature that lets you burn all kinds of files to a CD or DVD without using any third party CD/DVD burning software. It is not very full-featured like Roxio and other CD/DVD burning software. There are some full-featured free CD/DVD programs, but like video downloaders, free CD/DVD burning software seems to very often come bundled with all manner of malware & PUPs.

After reviewing several, ImgBurn is the most full-featured, but it using an Open Candy installer, which, in our opinion, is malware. So, while ImgBurn is the best, we cannot recommend it.

So we're going to recommend our second choice: BurnAware. It's free and it will do almost anything you need to do when it comes to burning CDs/DVDs. You can read more about it and/or download it from this page.

It's free for home use. It was also free of malware & PUPs when we tested it.

Of course, if you prefer Roxio, it's not free, but it is available for Windows 10. We found it was currently on sale on Roxio's site for $19.99. See this page for details.

Hope this helps you, Patricia.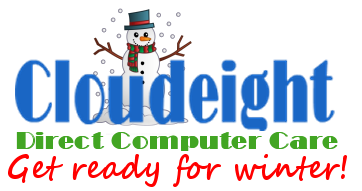 Cloudeight Direct Get Ready for Winter Cleanup
Winter is coming is coming and we're all going to be using our computers more. Let us make sure your computer is ready for those long, cold, winter nights.

When you order our Get Ready for Winter Computer Checkup Special:

We'll check your computer for malware and questionable programs
We'll check your startup programs and optimize them
We'll check your computer performance to make sure your RAM and CPU usage are within normal ranges
We'll check your hard drive for errors
If you're using Emsisoft, we'll make sure it's set up for best protection & performance
If we find anything on your computer that needs to be repaired, we'll give you a special discount on a Cloudeight Direct Computer Repair Key.
This is a great opportunity for those who have hesitated to use online/remote repair in the past to see what how really easy and convenient remote computer care is.
Now is the time to get your computer checked before winter arrives, and to see how easy our Cloudeight Direct Computer Care service is to use. You'll get all the above for just $25. This offer is good for only through Sunday November 19, 2017

Get more info and/or order your Get Ready For Winter Checkup right now!





Beverley wants to set a home page for her browser on her new computer
I recently bought a new computer and had Windows 10 installed. Now I can't automatically have Cloudeight as my start page even though I have clicked on the link to do so. I want you back!



Our answer


Hi Beverly. The JavaScript link on our Start Page does not work in all browsers. We made a complete tutorial on how to set a home page in any major browser. You can see our tutorial here.

If you need more help, just let us know. And thanks for using our Cloudeight Start Page, Beverley.





Betty can't get Chrome out of Incognito mode
I would like to disable Google Chrome incognito browser. It is not listed in extensions on my PC.
The private browser will not let me keep you as my start page. Thanks Betty



Our answer


Hi Betty. When any browser is in incognito (or "private") mode it's impossible to set a home page. That's because in private or incognito mode browsers don't save any settings, cookies, browsing history, etc. So whatever you do in private or incognito mode is not saved.

We are guessing that you inadvertently created a shortcut to Chrome's incognito mode. Now, when you click the shortcut to open Chrome, it opens with an incognito window. The easiest way to fix that is to delete the shortcut you are currently using and create a new one.

To Create a new one, press Windows Key + R to open a run dialog and type (or copy & paste)

C:\Program Files (x86)\Google\Chrome\Application

in the run box like this:




Press Enter (or click OK)

The folder that opens contains a file called chrome.exe. Right-click on it and choose "Pin to Start" and/or "Pin to taskbar". That will create a shortcut on your start menu and your taskbar. If you want one on your desktop, right-click on chrome.exe and choose "Send to" >Desktop (Create shortcut).

Make sure when you open it from the new shortcut you don't right-click the shortcut and choose "incognito mode" or you'll be back to where you are. Just left-click the shortcut to open Chrome in a normal mode.

Once you get that done, you can set a home page in Chrome by clicking the settings icon (very top right corner of Chrome - 3 vertical dots). Then click "Settings" from the dropdown menu. In settings find the section called "On startup" and tick the circle next to "Open a page or set of pages" and click the "Add new button"




And in the box that opens:




Type http://thundercloud.net/start/ and click "Add".

That's all there is to it. We hope this helps you!







Lana has a problem with image files


Thank you for all the help you have given over the years.

I have a problem that has just started and I have no idea as to what I could have done. I had my computer set up that if I double click on a JPEG or a PSP image it would automatically open in my old PSP 9 program. It always has done this till last week. Now, the PSP images still open in PSP but the JPEG images open in google viewer (Google Images). I got in contact with google and explained I didn't want my JPEG to open in their viewer.

Now it comes up like this... mx://image_viewer/index.htm?file:///D:/# tubes for SHG/happy%20aussie%20day.jpg
but nothing is showing

My browser is MX5 as I like it better then any others. I can open multiple web pages at the same time and it's easy to use.

Thanks for any help. Take care. Lana



Our answer


Hi Lana. It really doesn't matter what browser you're using, any browser can open multiple web pages at the same time - and your browser does not have anything to do with your default image viewer.

PaintShop opens PSP images automatically because PSP images are proprietary - they belong only to PaintShop. But JPG, PNG, GIF, TIF, BMP, etc. are images that a generic and not proprietary. You need to set a default image viewer in Windows 10. And you can do it this way (this applies to Creators Update 1703 and Fall Creators Update 1709).

Press Windows Key + i to open Settings. In Settings, click on Apps then click on Default apps on the left side. Look under "Photo Viewer". Click on the large plus sign to set a default photo viewer.

When you click on the large + sign to choose a default app, you will see a list of applications on your computer that you can choose from. Here's a list of applications on my computer that are listed when I click on the plus sign under "Photo viewer".




I want to make IrfanView my default image viewer so I click to select it. After I do , when I look under Photo viewer I see this:




Now IrfanView is my default image viewer for all types of images that it can open. You can choose whatever program you like if it's in the list of photo viewers. If you don't see your preferred photo viewer listed and you're using Fall Creators Update, go back to Settings > Apps > Default apps and down near the bottom of the page you'll see more choices, including "Set default by app".

Google has nothing to do with images on your PC. So try setting a default photo (image) viewer and see if that takes care of your problem.





Bernie found out some of his information is on the Dark Web
A few days ago, I followed the address to www.experian.com/ to see if I was on the Dark Web. A couple days later, I got a message back saying that I was there in three places. Experian then "offered" a way to protect myself. What are the implications about being on the Dark Web and will Emsisoft and/or Windows Defender protect me? Blessings, Bernie

Our answer
Hi Bernie. Unfortunately no security software is designed to protect you from data breaches that occur so frequently. That's how most of the personal information ends up on the Dark Web.

While Emsisoft can protect you from compromised websites, it cannot protect you from data breaches like those that happened recently at Experian or the breach at Yahoo which resulted in hundreds of billions of Yahoo user accounts being compromised.

So, first let's discuss the Dark Web and learn what it is. We went looking for an easy-to-understand definition of the Dark Web and found one on Transunion's web site.


What is the Dark Web?

The dark web consists of websites where the IP addresses (unique numbers that identify computers) are encrypted, or hidden on multiple levels. Encrypting data means it's manipulated into gibberish, so that it's virtually worthless without the code that would turn it back to its original format.

Certain software programs allow the IP address to be hidden, which provides anonymity as to where, or by whom, the site is hosted. The anonymous nature of the dark web makes it a haven for online criminals selling illegal products and services, as well as a marketplace for stolen data...

Dark Web Data Marketplace

While data such as stolen credit card numbers, Social Security numbers and bank accounts go for big money in the depths of cyberspace, any type of account that grants access to your personal information is fair game, including email, Skype, Facebook and the like. The more information a hacker can obtain about you, the greater the payoff will be.

For example, a random credit card number with the CVV code from the U.S may sell on the dark web for $5 to $8. However, data that includes — card number, bank identification number (BIN), date of birth, address and other relevant information — could go for $30 each. The price gets even higher if the credit card originated in the EU...."
So, there you have it. And just because your data was found on the Dark Web does not necessarily mean your identity has been or will be stolen. Experian may have found your name and email address on the Dark Web. An email address and even your name on the Dark Web is not enough information for criminals to steal your identity.

I just did a scan on Experian for my main email address. It was found one for a 2009 account I had with Adobe. Since I never use the same password twice for any important (financial, personal) accounts, I am not worried about my 2009 account. Adobe was a throwaway account I never used.

It depends on what information of yours appears on the Dark Web. Your Social Security number, credit card numbers, driver's license number, usernames and passwords for financial accounts or other highly personal accounts -- all would be serious and could result in identity theft or loss of money.

We cannot stress enough how important strong passwords are. It's very important you use strong passwords and that you change them every few months. And never, ever, use the same password on more than one sensitive account.

CreditKarma offers free credit report monitoring and completely free access to your credit reports. Keeping a close eye on your credit reports can help you spot suspicious activity.

If you are concerned that some highly sensitive information about you is on the Dark Web, freezing your credit would be a great option for you.

According to Clark Howard, a noted consumer advocate and financial expert: "A credit freeze allows you to seal your credit reports and use a personal identification number (PIN) that only you know and can use to temporarily "thaw" your credit when legitimate applications for credit and services need to be processed. The added layer of security means that thieves can't establish new credit in your name even if they are able to obtain your personal information.

Freezing your credit files has no impact whatsoever on your existing lines of credit, such as credit cards. You can continue to use them as you regularly would even when your credit is frozen..."

If you're in the USA, here's a page you can visit that has complete details about freezing your credit with all three major credit reporting agencies.

We hope this helps you, Bernie.





Help us and help yourself. Our new 2017 Cloudeight InfoAve Premium Volume 14 E-book is ready now. All of the information that was featured in every issue of InfoAve Premium from the past year is included in our new ebook! It's a great reference and an excellent computer manual that can help you keep your computer running well and make you a better, more informed, computer user. Our E-book keyword search makes it easy to instantly find whatever you're looking for. Our new E-book can even read to you!

Get more information and/or get our new 2017 Cloudeight InfoAve Premium Volume 14 E-book here.








Recycle Bin Options: Windows 10


Windows 10

In Windows 10, by default, when you delete a file you don't get a warning that asks if your sure you want to send the file to the Recycle Bin. You just right-click the file and click Delete and it's gone. Unless you've otherwise configured Recycle Bin the file does go to the Recycle Bin and can be immediately returned to its original location by pressing CTRL + Z immediately after deleting it.

But if you want to be warned before you delete a file, like you use to be warned in Windows 7 and earlier versions of Windows, that can be easily done. And here's how you do it.

1. Right-click on the Recycle Bin icon on your desktop and click on Properties.

2. Choose your C:\ drive.

3. Tick the box next to "Display delete confirmation dialog"

4. Click Apply/OK.




Now we don't recommend this because the Recycle Bin is like a safety net when you delete files. But if your brave and don't even want the files to be moved to the Recycle Bin, you can tick the circle next to "Don't move files to the Recycle Bin. Remove files immediately when deleted. Keep in mind if you do this there will be no easy way to recover the deleted files.

Oh and Colombo (EB) reminded me to say -- "just one more thing": If you're going to be using a cleanup utility to clean up your PC, most of them will empty your Recycle Bin automatically, so be sure to check to make sure you don't have anything you need in the Recycle Bin before doing a system cleanup.





Some Easy Password Tips
This tip is for everyone

We preached and preached about using a good password manager like LastPass to create and manage passwords, but alas we realize that many of you are still not using a password manager. But we can't begin to tell you how important it is that you use strong passwords and never use the same password twice on any site that deals with money or sensitive information (Social Security number, credit card numbers, etc.).

We have been around the computer world for a long time, so we know exactly why so many of you use simple passwords like sandyb1831 or reggie48... and we know why you use the same passwords over and over. Why? Because you can't remember strong complex passwords and it's a pain in the neck when you can't log in to sites because you can't remember your passwords. (These are all good reasons you should use a password manager like LastPass! )

So, for those of you who continue to resist password managers here's some tips on creating easy-to-remember, but strong and complex passwords from your old uncle TC and auntie EB.

Let's say your favorite movie is Gone With the Wind. You make as strong password from that, you know?

Gon3WlTHth3w1nd*

That's one way to do it. Notice the E's are 3's and the capital I in WITH is actually a lower case L. And the asterisk at the end adds a symbol to create a very secure password. According to www.howsecureismypassword.net it would take a hacker 4 quadrillion years to crack that password. That's longer than even EB is going to be around.

What if your wife has nice eyes? And her name is Meg?

iLuvuri'sm3g

You are in luck. Even though that password is fairly short, it would take 63,000 years for a computer to hack that password.

Or what about your license plate, last 4 digits of your cell number and your first name. You can remember those things, right?

NEOU812*4419*D@N

His Nebraska license plate is OU812, the last 4 digits of his phone number is 4419 and his name is Dan. As you can see we used asterisks to separate them and the @ sign for the a in Dan. Oh so clever! And Dan, you're pretty safe... according to www.howsecureismypassword.net it would take a computer 18 trillion years to crack that one.

OK... now we've given you some ideas on how to create some pretty strong passwords that are easy to remember and almost impossible to hack. If you don't want to use a password manager like LastPass, at least put our easy-to-use password tips to use!

Let's see what I can do with Darcy's name...

d@rcyYRuS0M3@N?

41 trillion years to crack that one, EB!



Controlling the Zebra
Windows 7, Windows 8x, Windows 10

Now, do I have your attention? What do zebras have to do with computers you ask? Actually, nothing at all. But we wanted a way to help you remember a very important keyboard shortcut that can help you erase mistakes faster than a Mr.Clean Magic Eraser.

This morning, I wanted to copy 22 files from one folder to another. I selected all 22 files, right-clicked on them, choose "Move to" ---> My new folder. Voilą! Just like that all 22 files disappeared from the original folder and appeared in the new folder... just like magic. Not so magic. The original folder was empty. Woe. Woe. Woe. But, luckily I remembered the zebra. That's how I remember it, because that's how I first learned it.

As soon as I realized I had moved the files instead of copying them, I just pressed CTRL + Z and all those files were back in their original folder. Like magic, I tells ya. So, I had a second chance to do what I wanted to do - copy the files from one folder to another, not move them.

You can use the zebra in most Windows applications. It's officially called the "Undo command", but we think you'll remember the zebra better. Next time you want to undo something you didn't mean to do, try CTRL+Z.

I wish I could undo the last tongue lashing EB gave me, but there's no zebra for her.


This tip is included in our new 2017 InfoAve Premium E-book Volume 14. Get your copy today!



Let's Put "Copy to / Move to" Back on Your Right-click Menu
Windows 10 (all versions)

Note! This tip is for Windows 10, but can be used for Windows 7 and Windows 8x too!

As most of us Windows 10 users know by now, there are two major Windows 10 updates every year. And sometimes little tweaks we add to our computers to make them more to our liking, often vanish after a major Windows 10 update.

Most of you have, or will be getting Windows 10 Fall Creators Update. If you're like us, and you had "Copy to" and "Move to" on your Windows right-click menu, the Fall Creators Update will remove it.

So, we think this tip will come in very handy for all of you who really like (or would like) having the convenience of right-clicking on any file or folder and having the option to copy or move the file or folder to another location without a lot of fuss.

For instance, if you have ever wanted to move a file or folder from, let's say, your C:\ drive to a flash drive or external drive, You could open up two Windows Explorer windows and drag and drop the folder or the file, but this is a lot of unnecessary rigmarole. Or you could also copy it from one location and paste in another location, but why make it difficult?

Before we tell you how to put it back, we're going to tell you why it's gone. The brains at Microsoft removed "Copy to" "Move to" from the Windows right-click menu with the introduction of Windows Vista. Wouldn't it just have been easier for the Windows brain trust to have left "Copy to" "Move to" on the right-click menu in Windows Vista, Windows 7, Windows 8, Windows 8.1 and Windows 10? Indeed it would have been a piece of cake, but it typical Microsoft fashion. logic does not play a large role in decision making. So "Copy to / Move to" vanished from the right-click menu. And why? We don't know why… Bill and company will not answer our calls!

OK! Are you ready? Let's put Copy to / Move To back on your right-click menu

Click on this link and save it to your computer. Unzip the file you just downloaded and either right-click on one of the two files inside the zip then choose "Merge"- or double-click on one of the 2 files in the zip. You'll get a warning that you're about to enter information into the registry. You can either trust us and allow the registry info to be entered and you'll have "Move to" or "Copy to" items on your right-click menu (depending on which file you chose). After you're done with the first file, do the same with the second file. After you've finished you'll have "Copy to" and "Move to" displayed on your right-click menu whenever you right-click on a file or folder. You'll find it is a lot easier copying and moving files with this nifty right-click enhancement.

If you want you can copy or move multiple files by holding down the CTRL key while you select each file you want to move, when all files you want to move or copy to another location are highlighted, right-click one of the selected files and choose "Copy to" or "Move to" from the right-click menu.

In the example below, I'm copying our wonderful, packed-full-of-goodies 2017 Cloudeight InfoAve Premium Volume 14 E-Book (which you can get here) to a flash drive.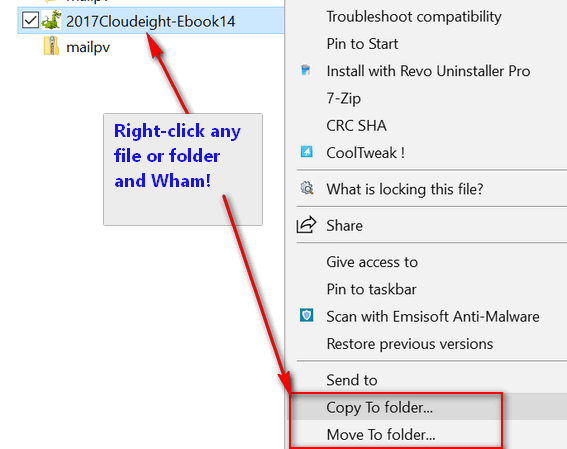 Now … if I could just put a "Move to" menu on EB's forehead. I'll let you all guess where I'd move her to! I sure would never copy her!





Want more computer tips & tricks?

Do you think all secure sites are safe? Think again!

Do you like Windows keyboard shortcuts? We have a long list of Windows 10 keyboard shortcuts for you here.

Don't forget! We have a new collection of Cloudeight Stationery for Autumn & Thanksgiving. It works great in Thunderbird! Preview and / or download it here.

We have thousands of Windows tips, tricks and more on our InfoAve web site

.

Come see for yourself!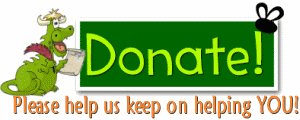 Donations help us continue our mission to keep you informed, separate the truth from the hyperbole, and help you stay safer online. We provide support to thousands of people. Every week we help dozens of people via email at no charge. Thanks to donations, we do a lot more than provide this free newsletter. We help you recognize online threats, fight for your online privacy, and provide you with the knowledge you need to navigate the Web safely, and help you get more out of your PC.



Help us keep up the good fight with a small donation

.

After you donate, you will receive an invitation to become a Cloudeight Booster.

Interested in making a automatic monthly gift?

Visit this page

. Help us keep helping you!




LibriVox: A Cloudeight Site Pick

If you like to read, but don't have the time, or you can't see well enough to read, or if you're just too lazy to read, then this site's for you. It's like a rummage sale of free audio books — mostly classics. The best part of this site is the hundreds of free audio books you can download and listen to. The second best part is that LibriVox is like a bag of Jelly Bellies – you never know what you're gonna get.

You see, LibriVox exists to make all public domain literature available in audio format to everyone. The fun part is you never know who's going to be reading to you or what they're going to sound like. That's because LibriVox doesn't care what its volunteer readers sound like – perhaps that's why there may more than on version of an audio book. Lucky for us all that neither EB nor I have volunteered to read for LibriVox, thus sparing you that horrid experience.

All the audio books on LibriVox are free and available in several formats. Most of you will like the audio books in zip format for PCs – just unzip the file, click on audio book and listen to your heart's content. If you are rich and have an iPad or iPhone you can get the audio books from iTunes. There are several other formats available, so choose the one that's right for you.

LibriVox makes it easy for you to find what you're looking for .For instance, being the dummy that I am, I typed in Edgar Allen Poe and got zero results. But when I search for Edgar Allan Poe I got 16 audio books, not surprisingly, all those books were written by Poe. Who is reading them, I have no clue although the one I downloaded had a lady with a nice-sounding voice reading it. No drawl!

Now, because I've run out of witty and humorous things to say about this site, I will turn it over to the site's keepers to fill you in on some other important goodies about LibriVox:



"About LibriVox

LibriVox Objective:

To make all books in the public domain available, for free, in audio format on the internet.

Our Fundamental Principles:

LibriVox is a non-commercial, non-profit and ad-free project
LibriVox donates its recordings to the public domain
LibriVox is powered by volunteers
LibriVox maintains a loose and open structure
LibriVox welcomes all volunteers from across the globe, in all languages

What We Do

LibriVox volunteers record chapters of books in the public domain, and then we release the audio files back onto the net for free. All our audio is in the public domain, so you may use it for whatever purpose you wish.

Volunteering for LibriVox is easy and does not require any experience with recording or audio engineering or acting or public speaking. All you need is a computer, a microphone, some free recording software, and your own voice. We accept all volunteers in all languages, with all kinds of accents. You're welcome to volunteer to read any language you speak, as long as you can make yourself understood in it. You don't need to audition, but we do suggest a 1-Minute Test recording just to check your setup. We'll accept you no matter what you sound like.

We operate almost exclusively through Internet communications on our forum, where all your questions will be answered by our friendly community…"



Legal Stuff! Yum! Yum!

LibriVox makes a point that all of the available audio books are public domain and copyright free in the good, ol' USA. However, LibriVox says, they may not be copyright free in your country, so you're supposed to check with your country to see if they are copyrighted there. If your country has a toll-free "is it copyrighted?" line, then by all means call to see if "The Raven" by Edgar Allan Poe, for example, is under copyright restrictions in your country. I would be shocked if it were since Poe was born in the USA, lived in the USA, died in the USA and, still, I think, buried in the USA unless he is now walking among the cast of the erstwhile zombie thriller series "The Walking Dead".

We are putting this in here so your country can't come back and sue us for not telling you to call your local copyright police and check to make sure the audio books you download are not going to expose you to copyright infringement lawsuits from people like Edgar Allan Poe (who died in 1849), Daniel Defoe (who died in 1731) and Charles Dickens (who died in 1870 and whose hair I love). Heaven knows we have no money and no lawyers. We are perfect targets for the copyright police who roam the streets in Lower Slobovia and Eastern Morosiva. One good foreign (or domestic) lawsuit and we'll be among the lying dead – and we won't be getting back up.

So, now that you've been warned about copyrights and copyright police and lawyers and lawsuits and troubles which may come to you through ghosts and ghouls in countries other than the USA, we hereby send you off in pursuit of free audio books – mostly classics – read by anonymous people whose voices are not screened by anyone to make sure they sound OK – which sounds really interesting to me. I love a good drawl.

Good news (and there's not much good news these days): If you live in the USA, you don't have to check with the copyright police since all the audio books on LibriVox are 100% guaranteed to be in the public domain, thus free from the earthly bonds of copyright restrictions. In a nutshell this means no one will come bangin' on your door to serve you papers, or ever order you to court to sue you for copyright infringement, not even, dare I say… Edgar Allan Poe.

Please visit LibriVox and open your ears – it's time for some free audio books! You can even use audio books to "read" while driving!

Be sure to have your friends subscribe to our newsletter, because they won't find reviews like this anywhere else! The New York Times review of LibriVox pales in comparison to ours! Yes! Yes! NYT! I'm available should you want to make me an offer!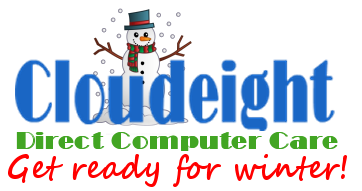 Cloudeight Direct Get Ready for Winter Cleanup
Winter is coming is coming and we're all going to be using our computers more. Let us make sure your computer is ready for those long, cold, winter nights.

When you order our Get Ready for Winter Computer Checkup Special:

We'll check your computer for malware and questionable programs
We'll check your startup programs and optimize them
We'll check your computer performance to make sure your RAM and CPU usage are within normal ranges
We'll check your hard drive for errors
If you're using Emsisoft, we'll make sure it's set up for best protection & performance
If we find anything on your computer that needs to be repaired, we'll give you a special discount on a Cloudeight Direct Computer Repair Key.
This is a great opportunity for those who have hesitated to use online/remote repair in the past to see what how really easy and convenient remote computer care is.
Now is the time to get your computer checked before winter arrives, and to see how easy our Cloudeight Direct Computer Care service is to use. You'll get all the above for just $25. This offer is good for only through Sunday November 19, 2017



Get more info and/or order your Get Ready For Winter Checkup right now!








A Very Special Thanksgiving

When I think of Thanksgiving, I think of myself as a boy, watching the Thanksgiving parade on television, mom busy in the kitchen preparing our Thanksgiving dinner and the feeling of love all around. I remember gray, cold and cloudy days and the steamy windows that cooking made. And I remember Thanksgiving snowflakes in the air.

My best Thanksgiving ever came when I was 9 years old. It would become the Thanksgiving Day to which all my other Thanksgiving days would be compared. It was also was my mom's last Thanksgiving, although none of us knew it would be then.

In my memory I can see my dad in his chair, reading the newspaper, my sister – all of seven years old – helping mom in the kitchen, and me in my innocence, unaware of what precious memories were unfolding.

And as I remember that Thanksgiving Day, I feel the warmth of the love that only a family can give. Life was so simple then. My entire world consisted of a tiny house, on a quiet street, in a very peaceful little village, situated quaintly on the shores of Lake Erie. My world, that world, was all I needed then. Everything was perfect in that very small house on Thanksgiving Day. A day that now seems so long ago — and so far away.

One year later my world would be turned upside down and it would never be the same again. Mom died just a few days before Thanksgiving the very next year. I was barely ten-years-old.

That perfect Thanksgiving was decades ago; I've had dozens of Thankgivings since. Yet, I compare every Thanksgiving to that magical and perfect one.

It's funny how some events in life make an indelible mark on your memory, a mark that doesn't fade no matter how many years pass. And, I'm reminded again, how it is always the things that aren't planned, the ones that do not seem so important when you're doing them, that often turn out to be the greatest moments of all, They are the ones you remember most often and the ones that live on the longest...

Read the rest of this essay here.








What in the world is Airplane mode?



For those of you with tablets & smart phones, or even a Windows 10 laptop, Airplane mode is probably no mystery to you. But if you're sitting there behind a Windows 10 Desktop with a 32" monitor you're probably wondering - because you can't imagine dragging your desktop on an airplane.

Well, Microsoft has visions of a unified operating system, even Windows in the Cloud. So, they're bound and determined to make one size fit all. So that's why you'll see Windows 10 on smart phones (but not many and for not much longer), Tablets, laptops and desktops.

While Airplane mode does come in handy for smart phones, and to a lesser extent for tablets, it's less important for laptops users and just about meaningless for desktop users.

So, what is Airplane mode, anyway?

Airplane mode is a feature on wireless devices (tablets, smartphones, laptops) that immediately disables all wireless frequencies, including Wi-Fi, Bluetooth, 4G, etc. It is meant to provide a quick and easy way to disengage devices from wireless frequencies when flying on commercial aircraft.

This reason why the feature was necessary in the first place, is because the FAA (Federal Aviation Administration) and the airlines - believed that wireless signals to and from connected devices may interfere with navigation. It has since been determined that such wireless signals and communications have little or no affect on aviation or navigation, and wireless devices are allowed on most U.S. domestic flights. So, Airplane Mode is no longer a necessity... however, the feature is still present on most devices - including all Windows 10 devices including desktops.

So, if you don't have a Windows 10 laptop, a tablet or a smartphone and you were wondering what Airplane mode is and what it does, now you know.




Reg Organizer 8.0 is available now
Ability to clean the cache of the installed applications.
A new Private Data Cleanup tool was added. It is designed for cleaning the data of a personal nature emerging in everyday use of your PC like browsing history and the drop-down lists with the paths of files you recently opened in Windows or applications.
The new System Cleanup tool combines the functionality for cleaning the disk and the registry allowing for effective freeing up of disk space and correcting the system problems like invalid shortcuts.
And a whole lot more!
If you purchased or renewed Reg Organize through Cloudeight within the last 12 months, you're entitled to a free version upgrade to Reg Organizer 8.0.
Save $14 on Reg Organizer right now!
Reg Organizer - A Swiss Army Knife of Windows Tools - Works Great on Windows 10!

Premium Subscribers' Home Page. You'll find the last few weeks of Premium archived on this page.
To change your subscription address, see "Manage your subscription" at the bottom of this newsletter.
Submit your questions, comments, and suggestions for possible inclusion in our newsletters here. This form is for questions, comments and suggestions for this newsletter, not for product support, stationery questions, or general questions concerning our products or services.
Send us your suggestions and recommendations for future freeware picks and/or sites of the week
Help us Grow! Forward this email newsletter to a friend or family member - and have them sign-up for InfoAve Premium here!
Get our free daily newsletter! Each evening we send a short newsletter with a tip or trick or other computer-related article - it's short and sweet - and free. Sign-up right now.
Have a question about a Cloudeight Software program, service, stationery, or need to ask about an order? Let us know!
If you need help with one of our software programs, have a question about an order, or have a question about any of our email stationery, screen savers, or other products - please don't use our InfoAve Questions/Answers/Tips form. Use our general Cloudeight support form instead.
If you want to help us by telling your friends about our Cloudeight Direct Computer Care service, you can download a printable flyer you can hand out or post on bulletin boards, etc.. Get the printable PDF Cloudeight Direct Computer Care flyer here.






These products and services are recommended and endorsed by Cloudeight:


Also.. don't forget:






We'd love to hear from you!



If you have comments, questions, a tip, trick, a freeware pick, or just want to tell us off for something, let ups know. Please visit this page.

If you need to change your newsletter subscription address, please see "Manage your subscription" at the very bottom of your newsletter.

We received hundreds of questions for possible use in IA news. Please keep in mind we cannot answer all general computer questions. We try to personally answer as many as we can. We can only use a few to in each week's newsletter, so keep this in mind. If you have a support question about a service or product we sell, please contact us here.





We hope you have enjoyed this issue of InfoAve Premium. Thanks so much for your support and for being a Premium subscriber..

We hope you all have a really great weekend and a very Happy and Blessed Thanksgiving!

Darcy & TC
Cloudeight InfoAve Premium - Issue #736
Volume 15 Number 5
November 17, 2017

Not a subscriber? Subscribe to our InfoAve Premium Newsletter





"

Cloudeight InfoAve Premium

" newsletter is published by:

Cloudeight Internet LLC
PO Box 73
Middleville, Michigan USA 49333-0073

Read our disclaimer about the tips, tricks, answers, site picks and freeware picks featured in this newsletter.