3D Tropical Fish Aquarium III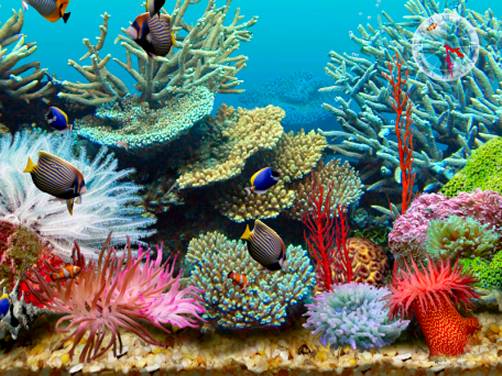 Cloudeight Premium 3D Tropical Fish Aquarium III Screen Saver
Features Our Premium 3D Tropical Aquarium III Screen Saver
Realistic, true-to-nature, animated tropical fish
Choose the number and type of fish in your aquarium
Turn the realistic aquarium sounds on or off
Ornate clock displays the current time in the screen saver
Other user-configurable options
Details: Our Cloudeight 3D Tropical Fish Aquarium III animated screensaver features an animated aquarium with bright and colorful tropical fish, corals and underwater plants. This screen saver is in a class by itself. You'll turn your computer monitor into a living tropical fish aquarium complete with natural aquarium sounds (or choose no sounds at all - it's up to you!). You can even add more tropical fish to customize your tropical aquarium just the way you want it. You'll have your very own aquarium - without the water and without the mess!
All of our Premium Screen Savers are free from badware, adware, malware, spyware, software bundles, other software, browser exploits and/or search engine exploits.
All Cloudeight Premium 3D Screen Savers are compatible with Windows 98, ME, NT, 2000, Windows XP and Windows Vista and all versions of Windows 7!
Home | Free Trial | Buy Now | About | Help | Contact | Free Email Stationery
All content is