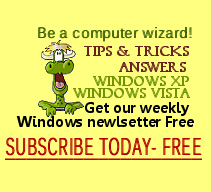 Click here to join our Mail List - it's Free! We'll notify you whenever we have a new stationery collection available and other cool things! It's free, private, and we don't share your email address or any information about you with anyone. Not ever! Click here to join now!



Welcome to the download page for People of the World

featuring the fine art of world-class artist Joyce Birkenstock.

Download People of the World Stationery Collection


NOTICE: MISS YOUR SCROLLING MUSICAL EMAIL STATIONERY? if you are using Windows 7 or Windows 8, you can get Windows Mail installed so that email stationery will once again work. Click here for details!

We'll fix your computer - while you watch!

About Cloudeight Internet:
Cloudeight is the Web's largest developer and distributor of free email stationery for Outlook, Outlook Express, and Windows Mail. We started making stationery in 1998 and have grown to become the most popular site for free email stationery. Cloudeight also develops and distributes shareware programs like Smileycons, CalendarPal, FolderMagic, and Email Backup Guardian as well as the freeware system cleanup program "Zappit". Cloudeight's social networking site "NotOverTheHill" is the fastest growing social-networking site for folks 40 and over on the Web.
Thanks for making us the most popular site for free email stationery on the Web!
Home - Help - - Contact Us - Computer Tips - NotOverTheHill -
Cloudeight Direct Computer Repair - Setup Windows Mail in Windows 7 or Windows 8
All content and stationery designs are copyright ©1999-20012 by Cloudeight Internet LLC.
Comments or questions? Please contact us.