Dear Friends.
Here are some important links for you: Here are some important links for you:





A comment from Kristine
I just want to thank you for your great service on my PC. I was one of the lucky ones who had both TC and EB work on my machine. They worked together and came up with a solution to my unique problem. In just over an hour they had me fixe up and now my computer runs GREAT. If you're having problems don't hesitate to use their services. There's no better price or belter service anywhere. Thanks to both of you. Kristine.

A comment from Deb
Darcy, Thank you so much for setting up Thunderbird email for me. I love it. It's easy to learn and once I learned to get around in it and now I can do everything I need to do with Thunderbird! I have been with you since the beginning. I appreciate all the good tips and all the great info you send my way. Thank you so much! And another donation is on its way!

A comment from Randy
WOW. What a difference in my computer. It runs so much better thanks to Darcy's work. She really knows what she is doing!. Randy

A comment from Toni
I had my computer session with TC recently. I watched him check everything out and make sure all was up to snuff. He made sure my Emsisoft was set up right and buzzed around all over the place. When he was done, he told me that I had done a great job taking care of my computer. I was so happy! He told me to keep on doing what I was doing - he only found a few minor things and adjusted them. I bought a season ticket recently and this was my first experience with Cloudeight's service. I feel so good knowing if I ever need anything. all I got to do is let them know and they'll take care of it. Thanks TC and Cloudeight!

A comment from Rich
TC: Many thanks for your patience and all the time spent to clear my computer problems and set me up with Last Pass. Computer runs great and your procedure for password transfer works nicely.

Thanks so much to Kristine, Deb, Randy,Toni, Rich and everyone who wrote to us last week. And thanks all those who used our Cloudeight Direct Computer Care services . TC & EB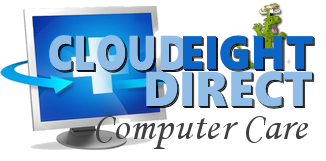 Joyce can't find our instructions for deleting her Yahoo account
Help, I was trying to delete my Yahoo account with your instructions and I somehow deleted them. Could you tell me where to find them again. Thanks for your help.

Our answer
Hi Joyce. Instructions for deleting you yahoo are on this page:

http://www.thundercloud.net/infoave/new/its-time-to-close-your-yahoo-accounts/

For future consideration, if you can't something we featured as a tip, you can go to http://thundercloud.net/infoave/new/ and type what you're looking for into the search on that page. That's how I found the article you were looking for :)



Rod has questions about LastPass and using public computers
Hi Guys - I sent you a small donation today because I really did not need anything from the birthday sale today but I do have a question. I downloaded LastPass (finally) but I am not using the program yet. When I begin using the program, will I be able to access web sites from a computer other than my own? We are currently "wintering" in Arizona and it is sometimes easier to access the web from our resort's computer room rather than from my own laptop. However I am thinking that when I use an "outside" computer I will have no way of knowing what passwords LastPass used. Thanks for all you do! Rod
Our Answer
Hi Rod. Thanks so much for your donation your kind words and your support. I'm afraid the answers you're seeking about LastPass are not simple, but the general rule of thumb to never use a public computer to access any site(s) where personal data is exchanged (financial, banking, online shopping, Social Security, Web mail) is the best rule to follow. So, I would strongly advise you to NEVER use a public computer to access any sites you log in to - especially financial & banking, web mail or other sites where personal information is exchanged.
About LastPass: LastPass remembers passwords for every site you log into, regardless of the computer or device you log into the site(s) from. When you use LastPass on a your personal computer, your password is decrypted on that computer. You unlock your password "vault" using a master password - that means you only have to remember one password. I've been using LastPass for a long time - and I really like it.

You're going to be much better off using your laptop when accessing your web mail, bank, financial institutions or doing any online shopping. Accessing these kinds of sites from a public computer is just asking for problems.

If you need to use LastPass on another computer you can do so by signing in at https://www.lastpass.com/ and logging on with your master password. While Autologin would not be available, you could access your passwords from there and paste them in the appropriate login. Again, we don't recommend you do this on a public computer if you're going to be accessing sites where sensitive or personal information is exchanged.
Our advice to you is to use Laptop to access any financial & banking, web mail or other sites where personal information is exchanged.
Thanks again for your donation, your kind words and your support.

Joe wants to move a shortcut from his Favorites folder to his Windows desktop
How do I move a favorite to windows 10 desktop to open quick?
Our answer
Hi Joe. Here's an easy way to create a shortcut on your desktop to any "Favorite" (bookmark) in your Favorites folder.
1. Press and hold down the Windows Key and tap the "R" key.
2. Type Favorites in the Run box and press Enter
Your Favorites folder will open and you'll see all your favorites. Find the one you want on your desktop, right-click it and click "Send to --> Desktop--Create Shortcut.
See screenshots below: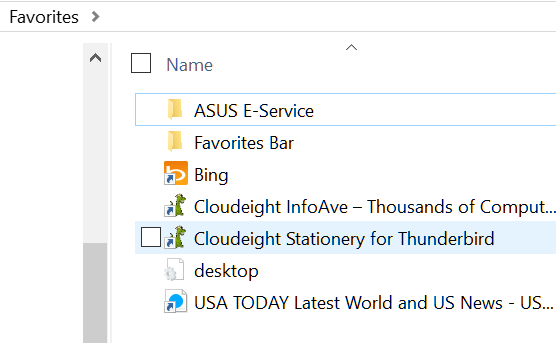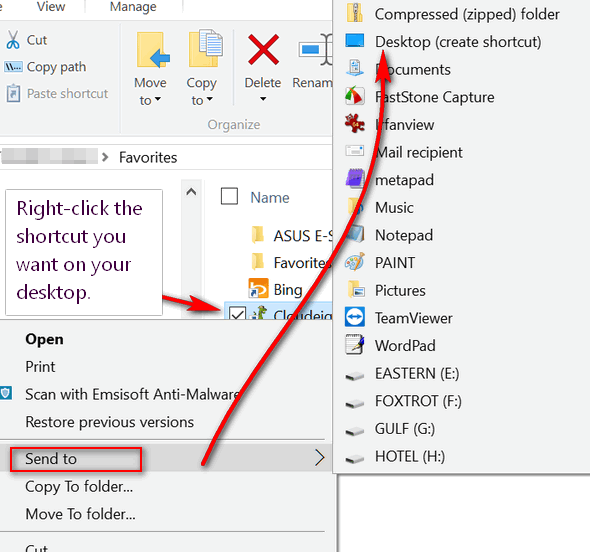 Dave has problems with Google Chrome & LastPass
What do you recommend for a Password Manager. I've been using LastPass with Chrome and have been encountering problems. Thank you
Our answer
Hi Dave. EB prefers RoboForm (but the free version is limited) and I like LastPass. I've used LastPass and Chrome for many years now, and I'm not having any problems with LastPass. A couple of years ago, I was having problems, but easily fixed them by removing LastPass, closing Chrome, and reinstalling LastPass for Chrome from the Chrome Web store. No program is perfect, but LastPass has served me well for the last 6 or 7 years. We both think if the problem is with LastPass, the simplest fix would be to remove LastPass from Chrome by going into Settings -->Extensions and right-clicking the garbage can icon next to LastPass and remove it from Chrome. Close Chrome, restart it, then download and install the version of LastPass made for Chrome from this page. It's a quick and easy fix... once you re-install LastPass, all you need to do is sign-in to LastPass with your master password, and you're back up and running.

Susan stopped getting our InfoAve Premium newsletter
After your input to me, I waited to see if my InfoAve Premium came last Friday, but again it didn't. Any more suggestions as to what I can do? I had been signed up for info InfoAve Premium for some years, but they stopped coming. Thanks: Susan
Our answer
HI Susan. Your newsletter is being sent to you at <******** @Rogers.com> so if you are not getting them, it means Rogers.com is censoring and deleting your personal emails, or you are doing it and not realizing it. I am sure you read about the billion + Yahoo users who had their accounts hacked; unfortunately Rogers.com uses Yahoo servers. Our suggestion to you is to get a free Gmail account and subscribe with that. You may also want to consider making your primary email account Gmail -- just imagine how much mail you are actually missing allowing your mail to be subject to Yahoo's games.

If you continue to use Rogers.com mail, you might want to try to whitelist the address from which we send our newsletter. We cannot guarantee it will work, but you may be want to try. The newsletter to add to your whitelist and/or contacts list is. infoave-premium@pr1.netatlantic.com. You should add that address to your contacts both in any email programs you use as well as on Rogers.com Web Mail.

We have confirmed that the last 4 issues were sent to you.

John gets a desktop error when starting Windows
Hi TC & Darcy. I'm long time member and booster ,I recently had a problem after an update when starting my computer I had no desktop and a message came up with the following:

"C\windows\system 32\config system profile\desktop refers to a location that is unavailable. It could be on a hard drive on this computer or on a network, check to make sure you are connected to the internet on you network and then try again if it still cannot be located the information might have been moved to a different location."

Hope you can help with this problem and will be quite happy to purchase a repair key if necessary. Thanks John

Our answer
Hi John. Thanks for your support and friendship.

This error usually occurs after a corrupt window update or when your PC did not shutdown correctly The problem can be something simple like an incorrect path to the desktop. Or it could be corrupted Windows system files. If it's just an incorrect path the desktop, it's a fairly easy fix.

Here's a simplest way we could figure out to restore your user account's default desktop location:

Windows may not be able correctly link your desktop to its current location, so we need to tell Windows to use the default location for your user account.

1. Hold the Windows Key and Press R. In the run dialog, type

C:\Users and click OK.




In the C:\Users folder find your User account, like mine would be C:\Users\TC - yours might be C:\Users\John or whatever you decided to name it when you set up Windows.

In C:\Users\YourUserName, find the folder called "Desktop" and right click it and choose "Properties":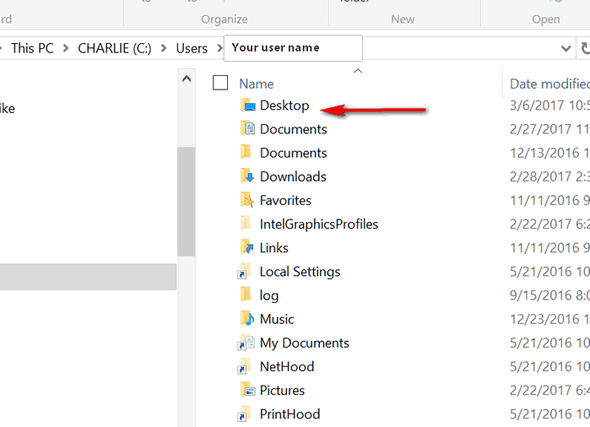 In the Properties dialog, click the Location Tab (see below):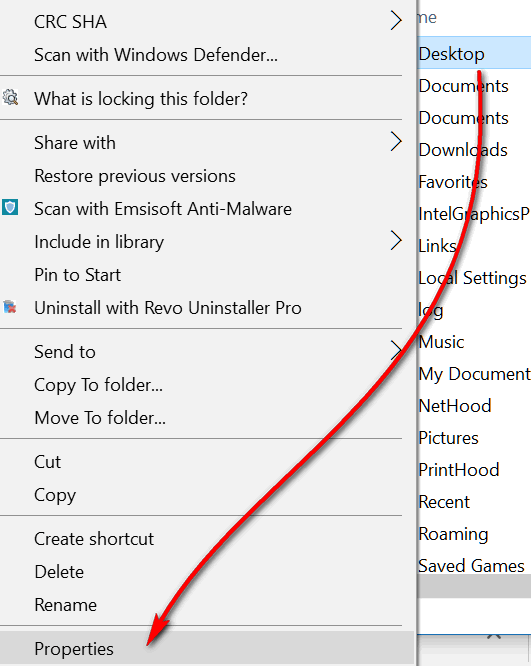 Click on "Restore Default", then click "Apply" then "OK" . Then restart your computer.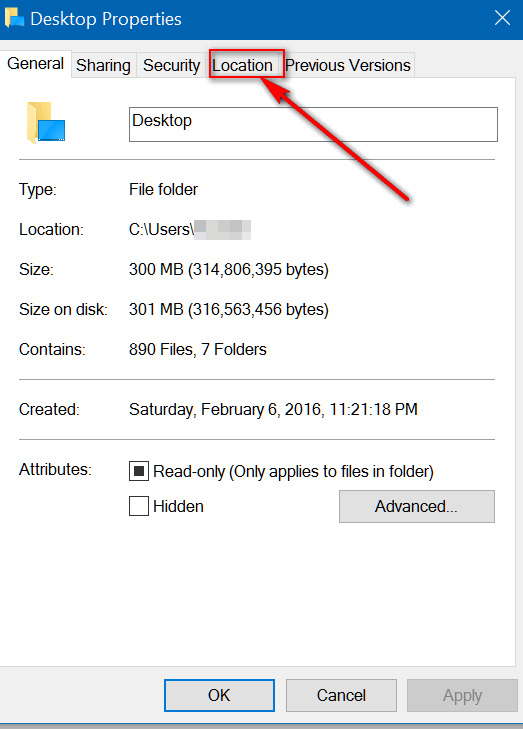 If this works you're all set, if not then the next easiest solution would be to create a new user profile for yourself and make it default. After you created the new user account you could then move your documents and other files to your new profile. Some of your installed programs would work fine, but others would need to be re-installed.

Please let us know if you need more help.






Pay What You Like Sale EXTENDED

Due to some unexpected problems last weekend, we're extending this sale through Sunday March 12. Here's your chance to choose the price you pay for the following Cloudeight products & services:
Cloudeight Direct Computer Repair - Single Key
Cloudeight Direct Computer Care Season Ticket - Computer Care for one full year.
Thunderbird Email Installation and Setup
Emsisoft Anti-Malware installation, setup and one-year Emsisoft license
Don't need anything? Please help us with a donation.
Our Pay What Your Like Sale Is Extended Through Sunday March 12, 2016
Get more details and pay what you like ... here!


Use a Windows Run Dialog to Open a folder or File Anywhere on Your Computer
Windows 7, 8x and Windows 10

We had question from a reader who had fallen for a tech support scam. The scammers put a toolbar on this person's taskbar with a phone number on it, and they also added a item to the person's start menu. We told them how to remove the phone number from taskbar, but removing the item from the start menu was a little more involved since they could not just right-click and remove it like most legitimate items on the start menu. In order to remove the item the scammers put on the start menu meant digging into Windows to find:

C:\ProgramData\Microsoft\Windows\Start Menu\Programs

Normally, you'd do this:
Open File Explorer and click This PC, then click C: Drive, then click Program Data, then click Microsoft; then click Windows; then click Start Menu; then click Programs... by why do all that? Don't work hard, work smart!

There's an easier way to get where your going if you are following instructions or reading a tip that requires you to dig deep into Windows to get to a file or folder. Here's how:

Press and hold down the Windows Key, tap the R key and paste in the file path...

C:\ProgramData\Microsoft\Windows\Start Menu\Programs

Then press Enter.

That immediately opens the folder.

Or let's say you're using Windows 10 and you want to find where Libraries are stored. You could open File Explorer and click your way through until you arrived at:

C:\Users\**YourUserName**\AppData\Roaming\Microsoft\Windows\Libraries

Or you could just replace the user name with your username and paste the file path in a Run dialog and you'd be at your destination in less than a second. It's kind of like having Scotty beam you over.
Oh and if you want to zoom directly to your Documents, Pictures, Music, Favorites, Videos or Users folders, you go directly to them using the Run command and typing the name of the folder... for instance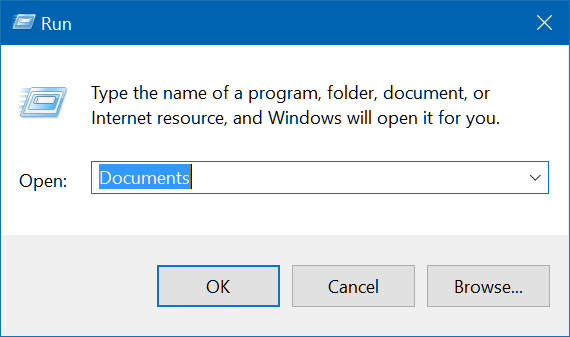 Some file paths vary by version of Windows. Windows 10 file paths can vary by version of Windows 10. The lesson here is that you can paste a file path in a Run dialog and open a folder or file quickly, without using File Explorer and drilling down through directories and you can do this whether you're using Windows 7, Windows 8x or Windows 10. You can also use the same trick to open most System and user folders.
Oh, yes, you can run some programs from the Run dialog too:
You can start Windows Calculator by typing CALC in the Run box and pressing Enter.
You can start WordPad by tying WRITE in the Run box and pressing Enter.
You can start Notepad by typing NOTEPAD in the Run box and pressing Enter.
There are a lot more too!

Put a Shortcut to Restart Your Computer on Your Desktop and/or Taskbar
Windows 10
There are several ways to restart Windows 10, but all of them involve at least 2 clicks or typing a command. Today, we're going to show you how to make a shortcut to restart your computer that you can put on your desktop or taskbar or both. And it's easy to do:
1. Right-click on an empty spot on your desktop and choose "New" ---> "Shortcut" from the right-click menu
2.When the Create Shortcut dialog appears, type the following in the box under "Type the location of the item":
Type SHUTDOWN /R (Make sure you leave a space after SHUTDOWN.)
3. Click Next
4. Give your new shortcut a name in next dialog. We suggest something boring like "Restart My PC" or "Restart" - don't be too creative or a month from now you might forget what it is .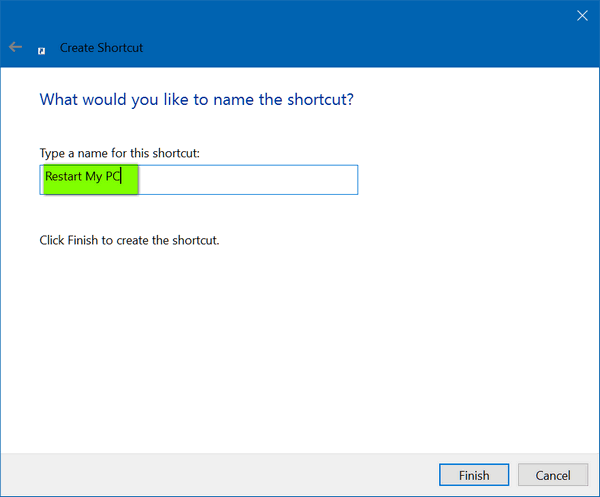 5. Click Finish and your new shortcut will appear on your desktop.

As you an see, above, the icon for "Restart..." is just a default icon assigned by Windows. You can leave it like that if you want or choose a different icon. To choose a different icon, right-click on the shortcut and click "Properties".

In "Properties" click "Change Icon"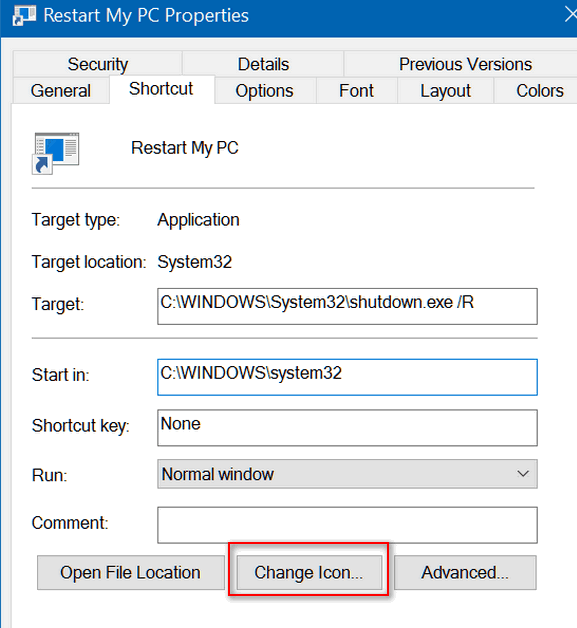 When you click "Change Icon" you may see the following - if you do, no problem, just click OK.

When the Change Icon dialog appears you'll see a lot of standard Windows icons. You can scroll through them (the scroll bar is at the bottom). For this tutorial we picked the red icon that kind of reminded us of an off/on switch. You can use whichever icon you like.
We select the red icon and click OK. The following appears. Click "Apply" and "OK" to set the Icon for your new shortcut.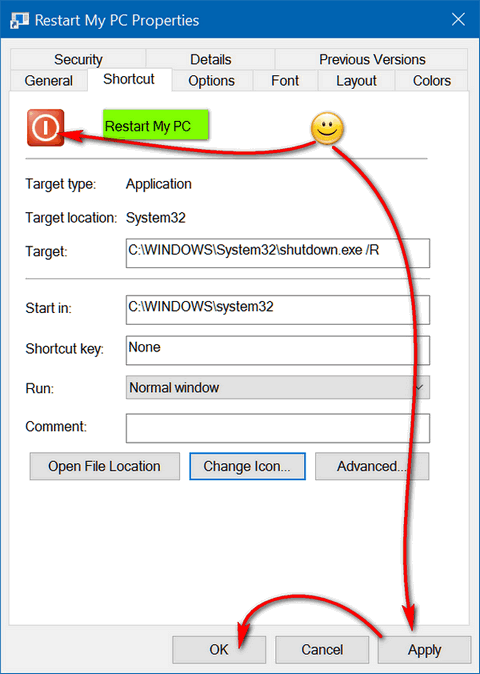 You can see below the icon is now on the desktop. We put the icon on our taskbar by right-clicking the desktop icon, and choosing "Pin to taskbar" from the right-click menu. As you can see we have a Restart My PC icon on both the desktop and the taskbar.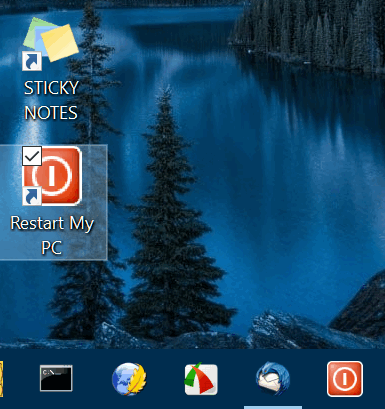 We could also add it to our start menu, however that would not make much sense, since then you'd be back to two-clicks to restart :)
To restart your computer, all you have to do is click the icon on your desktop and/or taskbar.

Problems with Windows Updates? Try the New Windows Update Troubleshooters
Windows 7, Windows 8 and Windows 10
For a long time we have been wondering about Windows Fix-it(s) and Windows Troubleshooters. Over the years, we've tried a lot of them, but to be brutally honest, we found most of them didn't work. In fact, it was a rare occasion when a Microsoft Fix-it or Windows Troubleshooter actually worked. We actually began to wonder if they ever actually tested these things.
However for those of you have been struggling with Windows Update, we're going to tell you that the new Windows Update troubleshooters do actually work - and most of the time. We've tried these on a half-dozen computers and the troubleshooters worked on 4 out of 6 of them. Not perfect, but certainly much better than the fix-its and troubleshooters of old.
If you're having problems with your Windows Updates in Windows7, Windows 8 or Windows 10, you can download the Widows Update troubleshooter for Windows 10, Windows 8 and Windows 7 from this page.
We know how aggravating Windows Update problems can be. Hopefully, the Troubleshooter will work for you and you're update problems will be over.





Put Your Favorite Windows 10 Settings On Your Desktop
Windows 10
Ahoy there mateys. MSDN (Microsoft Developers Network) published a Uris table (Uniform Resource Identifiers) that you can use to create shortcuts to the settings you use most often. We've used their table to make one that's more suited to Windows 10 and easier to use. You can see our table here.
Most of you who use Windows 10 know by now that the Control Panel was carried over from previous versions of Windows, and Windows 10 also has Settings. That's where you'll find most of the customization options for Windows 10 so you can make Windows 10 more the way you like it. It's interesting to note: Rumor has it that Microsoft really wants to do away with Control Panel, but for now it's still part of Windows
Now on with the show.
If you have Settings that you access often, you can make desktop shortcuts to them and save some time. Plus they look pretty spiffy on your desktop, I tells ya.
In the table near the bottom of this article, you'll find a table of Uris that we've modified to make simpler to use. The first column shows you the Settings Category, the last column shows you the shortcut, called Uris to confuse you. Do not let it confuse you; it is simple.
Want a shortcut to Wi-Fi settings? Right-click on your desktop, choose New —> Shortcut, and type ms-settings-wifi under "Type the location of the item". Click Next. Then you'll be asked to give your new shortcut a name. How about SETTINGS: WI-FI or WI-FI SETTINGS? You can name it whatever you like but if you name it Earl's Ice Cold Beerhouse, six months from now you're probably not going to know what the heck setting that shortcut is supposed to be. So, you might want to resist the urge to be too creative!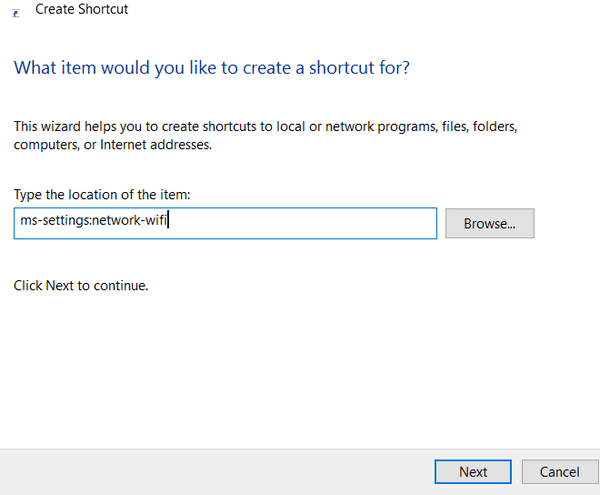 Above, in our example of creating a shortcut to Wi-Fi settings, in the box beneath "Type the location of the item: " we entered:
ms-settings:network-wifi
Then, we clicked "Next"
Then click Finish. And you're done. If you've done everything correctly, you'll see the shortcut on your desktop. When you click on the shortcut, you'll go directly to Wi-Fi Settings. You will not pass Go; you will not collect $200. But you will have access to your Wi-Fi settings.
OK…you get the idea now, right?
If you find yourself using certain settings frequently, creating shortcuts to the ones you use most often can be a time saver.
To get a list of all the settings Uris you can use to create desktop shortcuts, please see this page.





How to Keep Your Screen From Dimming Without Changing Power Options
Windows 7, Windows 8, Windows 10

This tip was sent to us by Nancy. If you have a reason to keep your screen from dimming and don't want to permanently changes your screen dimming settings in Power Option, Nancy's going to tell you how to do that...

"Years ago, and forgive for not remembering if this was one of your suggestions, I downloaded a little program titled 'caffeine'. Caffeine keeps your screen open even if you haven't used the computer for a period of time, even if your computer has been idle for longer than your screen timeout settings. I use this program everyday and find it invaluable. It is free and easy to download and use whenever, or if ever, you need it. I keep it on my Task Bar for convenience.

www.zhornsoftware.co.uk/caffeine/

Make sure to read all the way to the bottom to download the older version because the new version gives a false but annoying virus warning on some system (the developer explains on his site. I still have the old version and I have no problems.

:-) Nancy ...Long time Cloud eight booster!"

Thanks s much Nancy, I'm sure some of our readers will find this tip very helpful. Just to make it easy, the direct download link to the version Nancy is using and recommending is http://www.zhornsoftware.co.uk/caffeine/caffeineOldIcons.zip .

Working With Zip Files
Windows 7, Windows 8, Windows 10
We have had many people write who download software in zip files that are made to be run without installing the program. This tutorial will show you how to working with Zip files containing programs that are meant to be run without being installed.
While we know many of you have zip program, for this tutorial, we're just going to use Windows built-in compressed (zipped) file utility.
We've downloaded a zip file for a screen utility called Caffeine.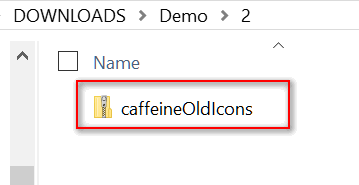 Above... the zip file we downloaded called "caffeineOldIcons.zip"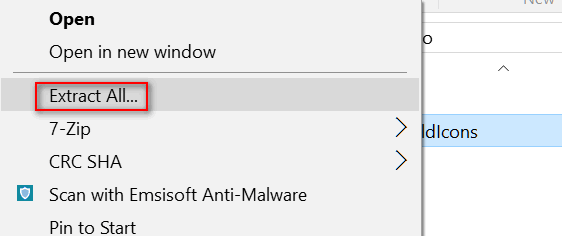 We right-click on the zip file and choose "Extract All..." and the following dialog opens.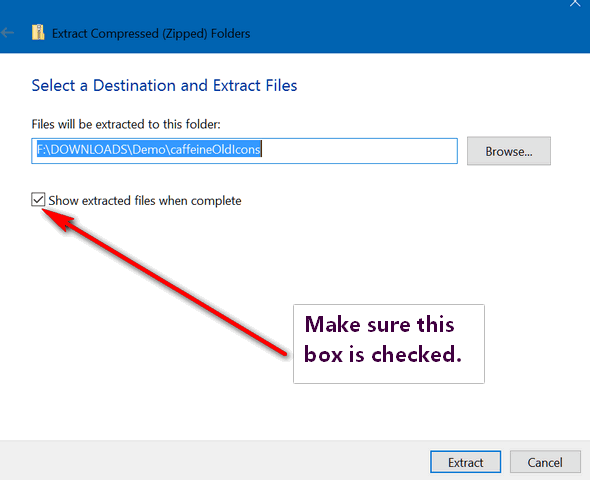 Be sure that "Show extracted files when complete" is checked. Then click "Extract".
When the extraction is complete, you get new dentures. No. No. No. Kidding... when Windows extracts the files from the zip you'll see all the file contained in the zip in a new window.


Above: You can see that the zip file contained two files, the program file or Applications (exe) and text file called "readme" which contains some info from the developer. You can run the program by double-clicking the application. But if you plan on running this application more than one time, we suggest you keep on reading...
Instead of double-clicking on the application to run it, we suggest you right-click on the application's icon and choose "Pin to Start" or "Pin to Taskbar" or both. (See the screenshot below.) That way you won't have to remember where the program is the next time you want to run it. Note: You can also run the program by right-clicking the program's icon and clicking "Open" (see below).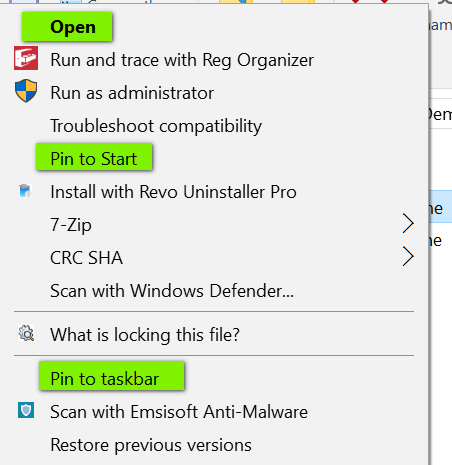 Or, if you don't want to add it to your taskbar or start menu, you can create a desktop shortcut.

Right-click on the application's icon. From the right-click menu, choose "Send to --> Desktop (create shortcut)" as shown below:
If you later decide you love the application so much, you can right-click the desktop icon you made and pin the program to your start menu or taskbar or both.
We hope this helps you understand how to work with zip files for programs that don't need to be installed to run.
This article applies to zip files containing applications - not to zip files of pictures, stationery, documents or other files.

Donations help us continue our mission to keep you informed, separate the truth from the hyperbole, and help you stay safer online. We provide support to thousands of people. Every week we help dozens of people via email at no charge. Thanks to donations, we do a lot more than provide this free newsletter. We help you recognize online threats, fight for your online privacy, and provide you with the knowledge you need to navigate the Web safely, and help you get more out of your PC. Help us keep up the good fight with a small donation.
It's the beginning of a new year, and we really need your support. We hope you'll take a few minutes today and help us with a small donation.

After you donate, you will receive info on how you can become a Cloudeight Booster.
Help us keep up the good fight with a small donation.
We would really appreciate it.

Announcing a Brand New St. Patrick's Day Stationery Collection for Thunderbird



It's that time of the year again. It's time for all of us to don our green attire and celebrate St. Patrick's Day. We are announcing a large collection of St. Patrick's Day stationery to make your St. Patrick's Day emails stand out - plus you'll have a lot of fun using our special St. Patrick's Day stationery too.
OK... Let's forget the blarney, and get down to business!

Preview and download "St. Patrick's Day Stationery for Thunderbird here.


Little Miracles Everywhere

To be honest, winter wasn't so bad this year – certainly a big improvement over the brutal winters we have had over the last few years. Life-threateningly cold, highway clogging snow storms, and bitter winds forced most of us to seek shelter in our warm homes. I often thought about the homeless during those harsh savage winters. I even made a note to myself to remember those poor folks and in some way help them the following winter – but like so many things these days – I forgot.

But It is what it is.

Spring has finally started to sneak up on us here in the Great Lakes part of the country. But Mother Nature is a capricious lady and I know, because I've lived through so any springs here that snow may be swirling around in the spring air as late as early May. Not that Mother Nature can fool me at my age, because I know she has more surprises ahead. Early spring can throw some mighty big surprises at us. Just when you think she's going to hand summer the reins, she gives them back to winter and snow starts flying. It will be mid-May here before we can officially say goodbye to old man winter.

The last few days have been sunnier and nicer. It's not that we're having a heat wave by any stretch. It is still a task to walk outside. It's been in the 50's and with the unrelenting spring winds – sometime gales – walking hasn't been exactly easy. And now, as if winter's going to come back and slap us in the face - it's going to get bitterly cold for the next week or so. And all the weight I gained over the winter isn't helping much. I feel like I am slogging along carrying a truck tire. I hope to discard the tire sometime within the coming months, although the pizza I had for lunch today isn't going to help that cause. Hey my son took me to lunch. I didn't want to disappoint him by eating a few leaves of lettuce spruced up with some chopped tomatoes and onions.
Read the rest of this essay here.



Reg Organizer - A Swiss Army Knife of Windows Utilities and Tools

Reg Organizer works on Windows 7, Windows 8, Windows 8.1 and Windows 10. The newest version of Reg Organizer has newly added special tweaks for Windows 10 - including a Windows 10 Start menu fix.

Get more information and or order Reg Organizer today and SAVE!




This Free MS Word and PDF Editor Is Worth a Look
We get a lot of questions from readers about converting PDF to MS Word doc, and converting MS Word docs to PDF. Newer versions of MS Word (and most word processing programs in free office programs) and open PDF files and save them as Word Docs.
That being said, if you don't want to install a full-blown office program, but you'd like a really nice MS Word-like word processor that can create, open and edit both PDF and Word documents then we think that you'll find our freeware pick, AbleWord, worth a look.
The folks from AbleWord describe ii this way:
AbleWord is a very capable word processing application that can read and write most popular document formats including PDF's. It is fully featured, supporting image formatting, tables, headers & footers and includes spell checking and print preview functions. Best of all it is totally free even for commercial use.
And in our tests it did admirably well, considering that it's a free program. You can create, open and edit the following format with AbleWord:
Word.doc
Word.docx
PDF
RTF (Rich Text Files)
TXT (Plain Text Files)
HTM (Web page)
HTML (We page)
More information from the AbleWord Web site:
Edit PDF files as simply as Word® documents

There are a few free Word Processing packages available for Windows but none come close to the features offered by AbleWord. It is highly compatible with popular document formats including .DOC & .DOCX but AbleWord can also open and save as a PDF which makes it a very useful tool to have.

AbleWord (is) very simple to install and use, it is commonly used as a PDF Editor and also for converting PDF to Word® but of course it is also a splendid Word processor and supports most of Microsoft Word® features.
We found AbleWord very easy to use. The PDF editing function works well on some PDF files, and so-so on more complex files. It's not a professional PDF editor like Adobe Acrobat Pro, but then again it doesn't cost hundreds of dollars. It's 100% free.
You can read more about, and/or download it from the AbleWord Web Site.
Here are some screen shots from our installation and testing of AbleWord.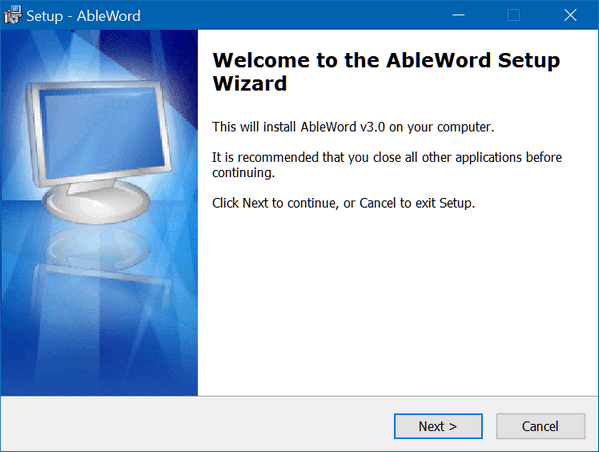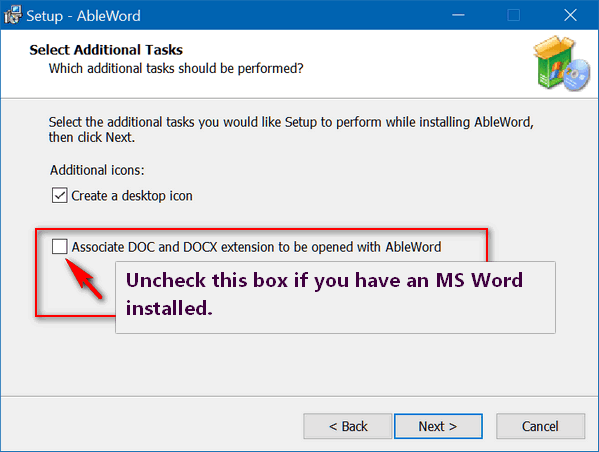 Above: No malware or tricks, but AbleWord does associate itself with MS Word DOC and DOCX, which is great if you don't have MS Office installed or some other Office program that handles DOC and DOCX formats installed. If you have MS Office or another office program installed, you might want to uncheck the box as shown in the screen shot above.
AbleWord looks great. It has a nice, almost quaint.. but functional, easy-to-use interface.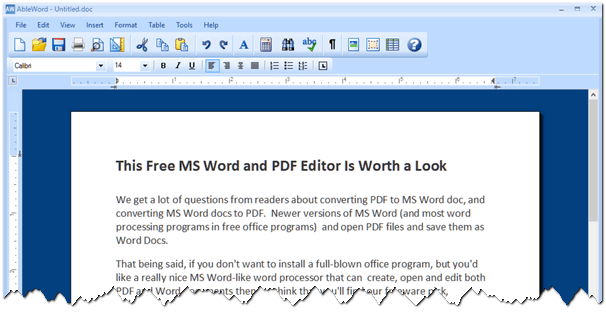 Below: You can save and edit file types shown below.

If your looking for a free, functional, easy-to-use Word processor that can edit both Word documents and PDF files, then AbleWord might be just what you're looking for.
You can read more about, and/or download it from the AbleWord Web Site.




Pay What You Like Sale EXTENDED

Due to some unexpected problems last weekend, we're extending this sale through Sunday March 12. Here's your chance to choose the price you pay for the following Cloudeight products & services:
Cloudeight Direct Computer Repair - Single Key
Cloudeight Direct Computer Care Season Ticket - Computer Care for one full year.
Thunderbird Email Installation and Setup
Emsisoft Anti-Malware installation, setup and one-year Emsisoft license
Don't need anything? Please help us with a donation.
Our Pay What Your Like Sale Is Extended Through Sunday March 12, 2016
Get more details and pay what you like ... here!




Why don't you answer me?

When you order something from us, or write to us about an order, or a Cloudeight session, or scheduling a session or ask for help with any of our products, pages, or services, we'll always answer you - and always within 48 hours. Just because we'll always answer you, doesn't mean you'll always get our answer. Unfortunately, instead of ISPs actually working to help protect you and your accounts, many, Yahoo for instance, seem to think that a large volume of emails censored as "spam" by misconfigured and outdated spam filters and rules, make users feel protected. Actually, all it does is ensure you'll not get all of your mail, including important email.

If you order something from us, email us with a question about an order, ask a question about one of our products or services, schedule a Cloudeight Direct Session or have a question about a Cloudeight Direct session you have scheduled, you'll always receive an answer from us - and always with 48 hours - most often much sooner.

So, if you don't get an answer from us and you emailed us regarding any of the things mentioned above, check your spam folder or check in you Web mail spam, bulk or junk folder. Odds are that's where you'll find our answer to you. If you do find it in any spam, junk or bulk folder, mark it "Not spam (junk, bulk)". So next time our mail does not end up in one of those folders.

This seems to be a continuing problem with those who use Yahoo, or any of the ISPs like Rogers.com, Frontier.net, Bellsouth.net, AT&T, and other who use Yahoo's mail servers and services.

One more thing. If you ask a general computer question for inclusion in our Newsletters, you may not always get an answer. We do answer as many as we can by email and in our newsletters.




Please visit our Emsisoft order page to see our new prices.



Premium Subscribers' Home Page You'll find the last few weeks of Premium archived on this page.
To change your subscription address, see "Manage your subscription" at the bottom of this newsletter.
Submit your questions, comments, and suggestions for possible inclusion in our newsletters here. This form is for questions, comments and suggestions for this newsletter, not for product support, stationery questions, or general questions concerning our products or services.
Help us Grow! Forward this email newsletter to a friend or family member - and have them sign-up for InfoAve Premium here!
Get our free daily newsletter! Each evening we send a short newsletter with a tip or trick or other computer-related article - it's short and sweet - and free. Sign-up right now.
Have a question about a Cloudeight Software program, service, stationery, or need to ask about an order? Let us know!
If you need help with one of our software programs, have a question about an order, or have a question about any of our email stationery, screen savers, or other products - please don't use our InfoAve Questions/Answers/Tips form. Please use our general Cloudeight support form instead.
If you want to help us by telling your friends about our Cloudeight Direct Computer Care service, you can download a printable flyer you can handout or post on bulletin boards, etc. Get the printable PDF Cloudeight Direct Computer Care flyer here.

These products and services are recommended and endorsed by Cloudeight:
Emsisoft Anti-Malware- The best anti-malware you'll find anywhere. Great protection -- both proactive and reactive. Learn more here.
Reg Organizer-- A Swiss Army knife of PC tools. Easy for beginners to use -- with advanced features for experienced users too. Learn more here.
Cloudeight Direct Computer Care - Computer Repair Service-- And for computer repair, you can't beat our remote repair service. You never have to leave your home, take your computer anywhere or leave it with someone you don't know or trust. We can fix most computer problems and all you have to do is sit back and relax. Learn more here.
Thunderbird Email Setup - we'll set up Thunderbird for you - works great with Windows 7, Windows 8 and Windows 10. Get the details here.
Windows 10 Customization - Make Windows 10 look and work the way you want it to. Get more info here.
Also.. don't forget:
We're offering something we think most of you will enjoy. We have a daily tips and tricks summary newsletter that is sent six days a week. It features daily tips, freeware picks, and site picks and interesting computer tips, tricks and more. It's short and sweet - very brief and lightweight. If you'd like to receive or daily tips and tricks newsletter (completely free, of course). You can subscribe here.
You can also help us by using our Start Page.
We have over 100 free games to our Start Page too - come and play all day. It costs nothing to use our Start Page--and helps us a lot.
Your Premium Members' Home Page is located here.



Cloudie's Pay What You Like Sale Extended Through Sunday March 12, 2017

We'd love to hear from you!
If you have comments, questions, a tip, trick, a freeware pick, or just want to tell us off for something,, please visit this page.
If you need to change your newsletter subscription address, please see "Manage your subscription" at the bottom of your newsletter.
We received hundreds of questions for possible use in IA news. Please keep in mind we cannot answer all general computer questions. We choose a few to use in each week's newsletter, so keep this in mind. If you have a support question about a service or product we sell, please contact us here.

We hope you have enjoyed this issue of InfoAve Premium. Thanks so much for your support and for being a Premium subscriber.
Have a great weekend!
Darcy & TC
Cloudeight InfoAve Premium - Issue #700
Volume 14 Number 21
March 10, 2017

Subscribe to our InfoAve Premium Newsletter

DISCLAIMER ABOUT THE TIPS & SOFTWARE RECOMMENDED IN THIS NEWSLETTER-- PLUS OTHER IMPORTANT INFO:

All software recommendations we make in this newsletter are based on our own experience and testing of the programs that we recommend. This does NOT guarantee they will work on YOUR computer. We assume you will read the program documentation and use the program according to the instructions. We make no guarantees about any program recommended in this newsletter or its suitability for any particular purpose. We will not be responsible for any problems you may have. We do not and cannot provide support for any products other than our own Cloudeight products and we will not answer email concerning any product which is not a Cloudeight product. We urge you to use good judgment when downloading and installing software and to use a program only after reading the program's documentation. And, all Tips & Tricks in this newsletter have been tested by us on several different computers and were found to work as indicated. They may not work on yours. We make no guarantees. Anything we recommend you try and use at your own risk. We will not be responsible for any problems caused by any software programs recommended in this newsletter or any of the tips and tricks in this newsletter.. Readers' comments are their own and Cloudeight Internet LLC is not responsible for comments of our readers. All readers' comments, suggestions, questions, and tips and tricks sent to us become the property of Cloudeight Internet LLC. You understand that we may use your comments without your explicit permission.
"Cloudeight InfoAve Premium" newsletter is published by:
Cloudeight Internet LLC
PO BOX 73
Middleville, Michigan USA 49333-0073