Don't have 2 computers? Here's a Deal for you!
BUY ONE & GET AN EXTRA YEAR FREE! U

nlimited computer care for one computer for TWO full years - Just $99



For the first time ever, during our Spring Sale, you can get a Cloudeight Direct Computer Care Season Ticket good for unlimited computer care & repair for one computer and we'll give you an extra year free. That's TWO YEARS of Cloudeight Direct Computer Care for just $99 - save over $100 off our regular price for a single Season Ticket. Buy One and Get a Second Year Free! This offer is available for a very limited time only.

This is the first time we've ever offered a Cloudeight Direct Computer Care Season Ticket good for two full years of computer care and repair. This offer is available for a very limited time only! So don't wait - help us and help yourself too. Our Season Tickets are like inexpensive insurance for your computers.

Get more info and/or get your Season Ticket and get an extra year FREE!


Windows 10 Spring Creators Update - Coming Soon!
Windows 10
Is Microsoft running out of names or are they fixated on the word "Creators"? Whatever the reason is, the next Windows 10 version update (version 1803) looks like it will be called "Spring Creators Update" and will be released sometime next month (April 2018).
Windows 10 Spring Creators update will bring as many (or more) new "improvements" and features to Windows 10 as Windows 10 Creators Update brought with it when it as released in April 2017.
We list some of the new features here, but one the most anticipated new features is Timeline..
Windows 10 Spring Creators Update's Timeline Feature (Microsoft's words):
Timeline introduces a new way to resume past activities you started on this PC, other Windows PCs, and iOS/Android devices. Timeline enhances Task View, allowing you to switch between currently running apps and past activities.

The default view of Timeline shows snapshots of the most relevant activities from earlier in the day or a specific past date. A new annotated scrollbar makes it easy to get back to past activities.

It pulls in all your activities across your devices up to 30 days and allows you to pick up exactly where you left off in any app that supports it. It stores browser history, opened documents, locations visited in the Maps app, articles read in the News app, and more.

It syncs across all your devices, meaning you can resume what you were doing on one computer on all your other computers logged into the same Microsoft Account. It lives in the Task View area and is one of the more helpful features being implemented into Windows, especially if you have multiple Windows 10 devices.

Above: Timeline settings

Other new features in Windows 10 Spring Creators Update include:

Font Settings and Fonts in the Microsoft Store

Fonts are moving from Control Panel to Settings. You'll also be able to get new fonts from the Microsoft store . Control Panel's font settings have not been able to show off newer font capabilities, such as color fonts or variable fonts. Microsoft thought Windows users needed a refresh. Actually, Microsoft seems bent on getting rid of the Control Panel and in Windows 10 Spring Creators Update they continue to move things out of Control Panel and into settings.

Cloud Clipboard

In Microsoft's continuing attempts to make it easier to work and share across different devices they've come up with Cloud Clipboard. Cloud Clipboard allows users to copy images, text, documents, links, etc. between Windows 10 PCs and Android and Apple Phones. In one early version, Windows Key + V brings up the Cloud Clipboard.

A new look

Windows 10 Spring Creators Update will reveal the "Reveal effect". In this new version of Windows, the apps on your start menu will glow and borders will be highlighted when the cursor moves over them. The Reveal effect will be used on other features like the Calendar fly-out.

Above: The "Reveal effect" on apps menu.

Control Startups and Sounds from Settings

The Settings app in Windows 10 Spring Creators Update features a new page to turn on and off apps that load at startup, Sounds will also be moved from Control Panel to Settings.

Start Menu

In Windows 10 Spring Creators Update, you'll be able to access settings for a particular app by right-clicking on its live tile.

Microsoft Edge improvements

Mute Tabs in Microsoft Edge

In other browsers, like Chrome and Firefox users have been able to mute tabs for quite some time. Microsoft Edge catches up. In Spring Creators Update Microsoft Edge will get the mute tab feature.

Clutter-free Printing

Microsoft Edge will have a new feature that will allow you to print web pages more cleanly without ads and other clutter. Microsoft Edge in Spring Creators Update will offer you the option to enable the "Clutter-free printing" option in the print dialog – you can choose to print only the web page content you want. This option will be available for certain kinds of web pages.

More to come…
There are probably even more feature updates and operating system changes coming to Windows 10 "Spring Creators Update". We'll keep you updated as we get closer to the release date.
All features shown above seem almost certain to be included in Windows 10's next version update. But we do have to mention that until Windows 10 Spring Creators Update is released, everything – including its name – is subject to change without notice. We will keep you updated.




Check Your Router to Make Sure It's Hacker-free
Windows 7, Windows 8.1, Windows 10 (all versions) and using Wi-Fi
You're doing everything right – using good security software, a strong Wi-Fi network password so you're safe, right. Well, probably. Hackers are nothing if not innovative and they can break into a router using what's known as DNS-hijacking. And if your router is compromised, so are all the devices connected by it. And let's be honest – the chances that your router has been compromised are really quite slim. But, since it takes only a few seconds to make sure, we're going to provide you with a link to a web site where you can check your router to be sure it hasn't been hijacked.
Before we do that, again we want to make sure you understand that it is very unlikely your router has been compromised – our motto is always to present things in an honest, non-scary way. We don't like tech sites that scare people in order to get viewers/readers.
So take a few seconds and make sure your router is clean and uncompromised; we're pretty sure you'll find that it is.
Check your router by going this site. Click the "Check your router" button.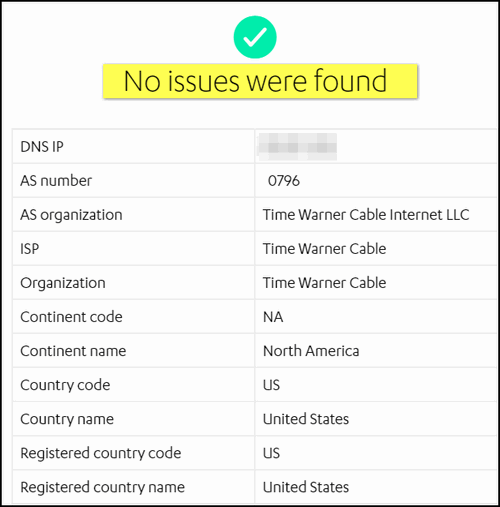 Names You Can't Use For Files and Folders in Windows
Windows 7, Windows 8.1, Windows 10

Today, I was working on a tip about the Windows Control Panel and I took a screenshot. We have done a lot of tips about Control Panel and I had used about every variation of the name Control Panel I could think of to name screenshots. Today, I decided to name the two new Control Panel screenshots con and con1. But what to my bloodshot eyes should appear when I tried to name a file con.png?

This: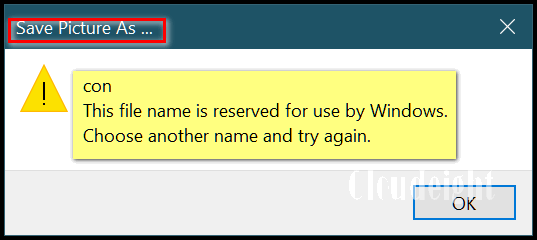 So - no con do, EB!

Maybe somewhere in my long ago, I knew there were system reserved names that you could not use to name a file or folder, but I sure don't remember it. This came as a surprise to me - and I've been using Windows for twenty-some years. Just goes to show you that no matter how much you think you know, there's always more to learn. I learned this like we learn a lot of things, by doing and trying things. That's the best way to learn.

This is just a fun tip. If you have an inquiring mind, you just may want to know that in Windows these are the names that are reserved for Windows use only- so you can't use any of the following names to name a file or folder in Windows:

con
prn
aux
nul
com1, com2, com3, com4, com5, com6, com7, com8, com9
lpt1, lpt2, lpt3, lpt4, lpt5, lpt6, lpt7, lpt8, lpt9

None of these names are case sensitive, so you can't get around using the names by using all capital letters... CON is the same as con in Windows. You can substitute a zero for the letter "o" and use the names c0n, c0m1, c0m2, c0m3 ... you get the picture!



How to Sort Bookmarks in Chrome and Firefox
Anyone using Chrome or Firefox on Windows 7, Windows 8.1 or Windows 10 (any version)
One question that we are frequently asked is how to sort bookmarks alphabetically in Chrome and Firefox. We're happy to tell you that it is quick and easy to do both browsers. So here's how you do it:
Chrome
Open Chrome, click CTRL+ SHIFT + O (not zero) and Chrome's Bookmark manager will open, Now click on the 3 horizontal dots icon on the far right edge (see the screenshot below).

From the drop-down menu that appears, click on "Sort by name" to put your Chrome bookmarks in alphabetical order.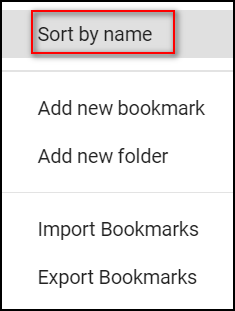 Your bookmarks will be instantly sorted by name. You will get a confirmation and a chance to undo it. See the image below:

If you have more than one folder in your main Chrome bookmarks folder: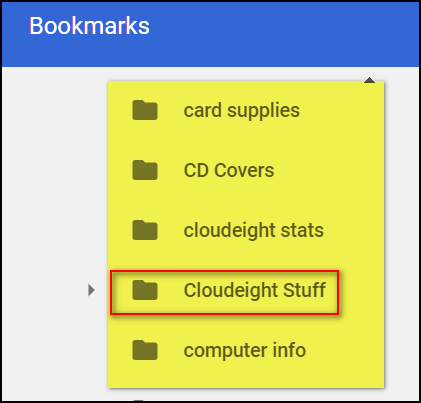 If you created your own folders in Chrome bookmarks, you will need to open your main Bookmarks folder ( CTRL+SHIFT+O (letter O not number zero). Highlight the folder you want to sort (it will be in the folder list on the left) you want to sort and click the menu icon (3 vertical dots) and click "Sort by name" Do this for each folder. However, if you have sub-folders in a folder each one of those has to be done individually if you want all files in each sub-folder sorted by name. Sorting the parent folder sorts the contents of the parent folder by name. it does not sort the contents of each sub-folder by name. You will have to do each of those individually too.
---
Firefox
Open Firefox bookmarks manager by using the shortcut CTRL+SHIFT+B. Then click on "Views" on the menu at the top of the window. Then choose "Sort" and "Sort by Name". That's all there is to it. Note that Firefox gives you many different sort options including A to Z and Z to A.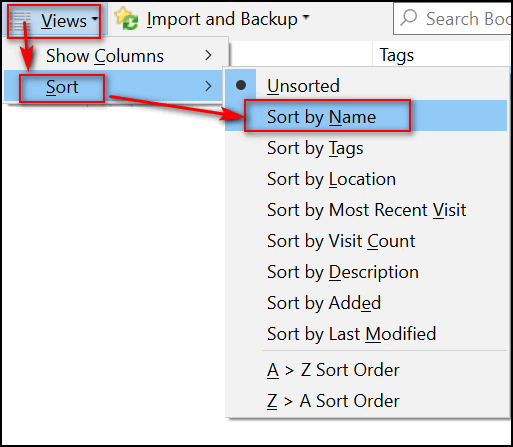 Show Control Panel and Recycle Bin in File Explorer on Windows 10
Windows 10 (all versions)
Quick & easy tips are the tips we all like best — they are easy to do and useful too. This tip works in all versions of Windows 10.
If you would like Control Panel and Recycle Bin to show on the Navigation pane in File Explorer, it's easy to do. Just to clarify terminology, the Navigation pane appears on the left-hand side of File Explorer. It's a menu that allows you to choose between items such as This PC, Quick Access, and more.
Here's how easy it is to change File Explorer so it lists Control Panel and Recycle Bin in the Navigation pane of File Explorer:
#1. At the top of File Explorer and click "View" at the top.
#2. Click the down arrow next to Navigation pane, and check "Show all folders" and you'll see Control Panel and Recycle Bin in File Explorer in the Navigation pane.
See?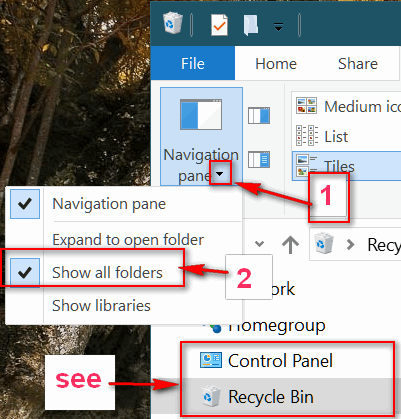 You can empty the Recycle Bin from here or access all Control Panel items – right from File Explorer.



Want more computer tips & tricks?
How to Find the Default User Name and Password Of Almost Any Router

65 Windows 10 Run Commands

We have thousands of Windows tips, tricks and more on our InfoAve web site. Come see for yourself!



HELP US HELP YOU!

Make a small donation and help us help you!

Our annual spring donation drive is underway. If you don't need any of our products or services right now, please help us with a donation. Even the smallest gift is appreciated. Every donation helps us to provide useful information that helps you with your computer as well as helping to keep you safe on the Internet. We offer free help to thousands of people every year... and we offer an honest and inexpensive computer repair service too. We do everything we can to help you with your computer and keep you safe too.

So if you don't need any our products or services right now, please consider helping us with a small donation. If you're not a Cloudeight Booster already, you'll be invited to join our boosters after you make a donation of any amount. Our boosters get freebies and special booster-only offers

Please help us by making a donation right now.

Interested in making a monthly gift? Visit this page. Help us keep helping you!

Thank you so much for your support!




Our Favorite Download Sites
When it comes to keeping you safe, steering you away from download sites that thrive on tricking you into download parasitical download bundles (are you reading this CNet - Download.com and, how about you, Softonics?). Installing software bundles teaming with adware, browser hijackers, backdoors, search engine hijackers, and even worse, is a really good way to not only harm your computer - but a good way to toss away your privacy - and maybe even sanity. These download bundles contain other software - we call them parasites - that try to trick you into clicking "Yes" or "OK" thus giving them permission to install their garbage on your PC. It's bad enough playing whack-a-mole with download buttons and links, but it's really bad if you keep clicking next > next > next when you install software and don't read the dialogs as they pass by.
One of the best things we can do to keep you safe is to keep you away from download sites that prey upon your trusting nature and count on you being in hurry when you download and install software. So today, we're going to tell you about the only two major download sites we trust.

We download a lot of software - particularly freeware. We have to. We're always testing new software trying to find good software to recommend to you.
But these days downloading software, especially freeware, is a bit like playing Russian roulette. There are so many software download installers that try to sneak unwanted 3rd-party junkware and worse by unsuspecting users, that you must be constantly vigilant when you install any software you've downloaded – particularly freeware.
But it's not enough to be vigilant when you install software that you've downloaded, you have to be extra careful where you download it from. Unfortunately, the world's most popular download site (CNet's Download.com ) has decided to make even more of a crap shoot out of downloading by taking clean freeware and bundling it in its own installer. And the worst download site in the world, Softonics doubles down on CNet's game with even worst bundles of garbage (see our article about Softonics here).
So, if you like to download software we're going to tell you the two sites from which we generally download – after we make a simple suggestion. Whenever possible, we always try to download from the software developer's site - the program's homepage, so-to-speak. That does not guarantee that we (or you) will always get clean software, but it does give us a better chance than downloading from sites who care more about getting their garbage installed on your computer and making money than they care about you or integrity and/or clean downloads. But no matter where you download, take our advice – and always be careful – even developers who offer clean software sometimes love to play Whack-a-Mole with the download links.
Here they are – in order – our two favorite software download sites:
Our favorite download site – by far – is SnapFiles. The site's developer has been around as long as we have – that's a long time! – and we've come to trust his reviews and his site. On SnapFiles programs that that may try to install 3rd-party software are noted so you can be watchful when you install. They have a section dedicated to freeware and one dedicated to trialware. If you're looking for freeware, be sure to browse only in the freeware section on SnapFiles.
Here's some info from the site owner:
What makes us different from other download sites?

We download and test EVERY program before listing it.
We create the screenshots.
If it's not working for us, it will not be listed.
If it appears to be a waste of your time, we won't list it…

If we have any doubts as to the integrity of the software and/or author, we will not list it.
Unlike most other software download sites, we actually download, install and review every single program before it is listed on the site. We use our years of experience to bring you the products that appear reliable and worth your time. If it's not working for us, we won't list it. If it appears to be a waste of your time, we won't list it…

Adware & Bundle Policy
All products you find at Snapfiles.com are carefully selected and constantly monitored.
Please refer to our Adware policy for additional details.
If you are looking for a trustworthy download site where the reviews are accurate and where software bundles are clearly identified, you'll want to make a trip to SnapFiles and take a look around - they have a great selection of freeware.
---
Another download site we use occasionally is MajorGeeks. And while we don't use MajorGeeks nearly as much as SnapFiles, it's still a good download site and worthy of mention here. MajorGeeks does not do as good of a job of notifying users when applications contain bundled software, but the download links are easy to find and the reviews are generally trustworthy.
Here's some information from the owners of MajorGeeks:
MajorGeeks is a small, home-based software download site where all the software is handpicked and tested by just two people. We lean heavily towards freeware, but we gladly post high-quality shareware. We do not automate anything, and we reject 95% of submissions. While most websites brag about having hundreds of thousands of software titles to download, we brag about having fewer than 10,000. The intention is to give you a place to go where you can find the top 1% of software, and we try only to add software that we consider to be four stars or better. We have no employees, no offices, and no social life. We live for this stuff and hope you appreciate the difference.

How we test for software:

1: We Google it and look into the software and company reputation. Sometimes we can eliminate a program right here.

2: If it passes step 1 then we need to scan it with multiple virus scanners using VirusTotal, for example.

3: Last is the most important and unique step at MajorGeeks for software we're comfortable listing. We use VMWare Workstation to test the software safely. We want to see if it does what it promises, is fairly priced if shareware and is worthy of a 4 star or better rating. If we have time we write a mini review with our thoughts and post that first under MajorGeek says. We will also grab screenshots at this point if needed.

Here is a video explaining it better.

If you need further assistance, please visit our Boot Camp for how to use te (sic) website, check out our must have free downloads list or for personal help, stop by our Support Forum and ask for help. We believe you will find our forums friendly to newcomers.

The Software Awards Scam is a classic example that still applies today. A lot of those big websites will do whatever they have to do to get traffic from authors. We have even seen sites offer to remove negative reviews for authors to trade for traffic. Can you imagine? Please, be careful who you trust.
If you're looking for a decent and trustworthy download site, give MajorGeeks a try.






Now available: Reg Organizer 8.5

If you purchased or renewed Reg Organizer through Cloudeight within the last 12 months, you're entitled to a free version upgrade to Reg Organizer 8.5.

Save $14 on Reg Organizer right now!

Reg Organizer - A Swiss Army Knife of Windows Tools - Works Great on Windows 10!






Spring Forward: Playing With Time

Well. here it is again. The weekend of the time change
Just last year I learned that calling daylight saving time, "Daylight Savings Time", with an S, is horribly stupid and incorrect. They say it makes me look like an idiot to everyone who knows better; it's correctly called daylight saving time. So for decades, I've been considered stupid for calling it daylight savings time. Who cares? Obviously, I do, since I wrote this.
Now, this year, once again I've been educated by those who know. Yes indeed. I just learned that it's not Daylight Saving Time, it's daylight saving time – no uppercase letters. At least that's what the Associated Press stylebook says.
Who in the heck ever consults the Associated Press stylebook? You wouldn't really do that, would you? It costs over $20 just to get the online edition. Now I'm sure many of you reading this would be glad to send me a free online subscription to the AP stylebook thinking it would improve my writing, but you know better.
Look here: "Daylight Savings Time is a misspelling, but more common than the correct term. Setting our clocks 1 hour forward in the spring is often referred to as "Daylight Savings Time" even though "Daylight Saving Time" is the correct spelling…" [From https://www.timeanddate.com/time/dst/daylight-savings-time.html ]
But you see, you can't believe anyone about anything anymore..because that article is wrong. And how do I know this? Well, because the aforementioned AP stylebook says it's correctly spelled "daylight saving time". And if you're puffed-up enough to think you set the style for all writers, then I guess you better be right.
But me? I'm not puffed up – at least not with knowledge. But I am tired of being corrected, I tells ya. So, not wanting to look like an idiot or a fool any more than I usually do, I've called this piece "Spring Forward: Playing With Time" – the uppercase being correct because… I said so.
It's my stylebook that counts here!
And if you're thinking I'm going to remind you to set your clocks ahead an hour, I'm not...

Read the rest of this essay here.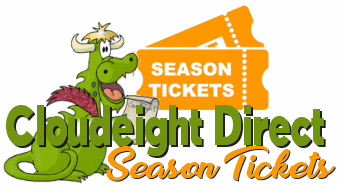 Our Spring Super Sale is Underway - We're offering Cloudeight Direct Season Tickets - Buy One Get One Free!
Cloudeight Direct Computer Care Season Tickets BUY ONE GET ONE FREE and MORE! Annual Service Plans On Sale Now!




What is the cloud...really?

The Cloud... the cloud... the cloud. The Microsoft Cloud... the Amazon Cloud...what the heck is the Cloud really?

EB says the simple way to explain the cloud is to say its like having an external hard drive to store information from your computer.. but you are using an external hard drive owned by someone else, like Microsoft. However...

Have you ever seen "The Wizard of Oz"? Well if you have, then you know what The Cloud is. It's that dark, sinister, twisting column of caliginous gases and detritus stuff. Or have ever lain down in the grass on a warm spring day and looked up and imagined dragons and horses and castles floating by in The Clouds - then you know what The Cloud is and what The Clouds are. But unfortunately, the cloud we are talking about is not so ephemeral or delicate...nope it's mostly hard stuff like EB's head or the cider in EB's fridge.

The cloud used be called "The World Wide Web", and then more commonly referred to as the Internet. And whether you call it the World Wide Web or the internet or even the (and I hate this term) the interwebs, you are talking about a bunch of interconnected computers called servers. And despite the euphemistic, light, airy, feathery, soft and fluffy sounding name, the cloud is no more than a web server, or a whole bunch of servers in a data center. That's all the cloud is. Or as EB likes to say, the cloud is a big external hard drive owned by someone else where you can store your data free -- or for a fee.

It's just typical cool-speak to make you think it's something new. But it's not. The Microsoft Cloud is just like anyone's else's cloud, just a bunch of Web servers, interconnected and storing your precious files (OneDrive) or a company paying big bucks to store data in the cloud. Of course, those who run the servers back up everything a whole bunch of times because the last thing the cloud needs it to lose someone's precious love letters or pictures, or almost as bad, some company's entire payroll

There is no question that the cloud has its place. With more and more folks using more than one device to access the internet, it's nice to be able to easily access the same data from each of those devices.

But the cloud is definitely a euphemism because a web server -- or a collection of interconnected servers -- looks nothing like a cloud. Trust me. Look at your computer, does it look like a cloud? If so, please send us a picture!

I guess euphemisms are nothing new are they EB? How about the word "tinkle"?




Sales of the following products and services help support our newsletters, websites, and computer help services we provide.

Cloudeight Direct Computer Care: Single Keys or Season Tickets - always a great deal. Cloudeight Direct Computer Care is like having PC insurance. Get more information here.

Emsisoft Anti-Malware: Emsisoft is the only Cloudeight endorsed and recommend Windows security program. It provides users with a complete antivirus, antimalware, anti-ransomware, anti-PUPs solution. We offer single Emsisoft licenses and multi-computer licenses at discount prices. Also, we offer our exclusive Emsisoft with Cloudeight installation & setup. Get more information here.

Cloudeight Backup Service: Professional setup of a complete backup system including creation of rescue media, image backups, incremental backups, Cloudeight Direct Backup session key and a lifetime license for Ashampoo Backup Pro 11. Get all the details here.

Thunderbird Email Setup: Thunderbird is a great email program that you can use with your Gmail and Outlook.com (Hotmail) web mail accounts as well as with your Internet provider's email. We'll set it up right for you. Our set up includes configuring up to 3 emails accounts, and setting up Thunderbird to use stationery (if desired). Our Thunderbird Email Setup Service is always a great deal. For more information visit this page.

Reg Organizer 8.5: Reg Organizer is the Swiss Army Knife of Windows tools. It's far more than just a registry optimizer and cleaner... it's Windows all-in-one toolkit. Helps you keep your computer in tip-top shape and also helps you solve annoying Windows problems. Reg Organizer works great with Windows 10 too! Get more information about Reg Organizer (and get our special discount prices) here.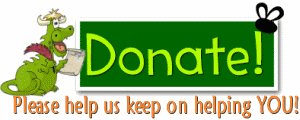 If you don't need any of the above products or services at this time, please consider helping us by making a donation. Everyone who makes a donation is invited to become a Cloudeight Booster and is eligible for special Cloudeight Booster Freebies and special Cloudeight Booster sales. Please consider making a small donation today. Thank you so much!