Cloudeight InfoAve Premium
Issue #799
Volume 16 Number 15
February 1, 2019

Dear Friends,

Welcome to Cloudeight InfoAve Premium issue #799. Thank you very much for subscribing and for being a part of our Cloudeight family. We appreciate your friendship and support very much!






Donations help us continue our mission to keep you informed, separate the truth from the hyperbole, and help you stay safer online. We provide support to thousands of people. Every week we help dozens of people via email at no charge. Thanks to donations, we do a lot more than provide this free newsletter. We help you recognize online threats, fight for your online privacy, and provide you with the knowledge you need to navigate the Web safely, and help you get more out of your PC.

Help us keep up the good fight with a small donation.

Interested in making a monthly gift? Visit this page. Help us keep helping you!

Thank you so much for your support!




A comment from Artie
I have been getting your newsletters for years and I can't tell you how much help you have given out for free. I needed some advice with my windows 7 and emailed you and was surprised at how quickly you answered. Years ago I copied down the info you gave about what to do if struck with Ransomware. I used it successfully once on my windows 7.

I just recently purchased Windows 10 and was just getting acquainted with it. Looking for a recipe for stuffed pork chops scrolled down about 5 places and clicked on one I was immediately struck with ransomware. Of course the recorder was telling me to not turn off my computer...to call the number to have my computer unlocked. Again I searched for the famous RSTRUI.EXE info and found that 10 isn't exactly like 7 when it comes to getting to Safe mode. Nevertheless, I unplugged my computer for about 15 minutes and managed to get back on track. That clue from Cloudeight alone has saved my computer twice from a big repair bill. I have learned a lot over the years from reading your free letters.

You do a wonderful service to many people for free and I surely do appreciate you. Most companies that has a business working on computers like you do not pass out info for free.

A comment from Mary
Hi Darcy...So glad you were able to take care of my problem. Now it works like a new computer, I have had no problems with it all anymore. It's great to have it working right again. Thank you so much. Mary

A comment from Sandy
Just wanted to let you know how satisfied I was with TC and his computer skills. I needed help last week to fix a few problems and I now have my computer running like a champ. There were some problems with my being able to communicate with him via the text box, so he used notepad to talk to me and eventually called me so I could answer his questions. I would highly recommend Cloudeight Computer Care to anyone who has a computer problem. Thanks, Sandy

A comment from Gene
Unattended support is a great idea. I had a problem with my computer and Darcy came to the rescue and no appointment necessary. The next morning I woke up and my computer was fixed! Thank you so much for your excellent service. Gene

A big Cloudeight "Thank you!" to Artie, Mary, Sandy, Gene and everyone who took time out to write to us. We appreciate your kind words and your support very much! EB & TC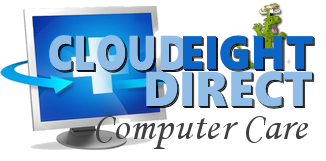 With our Cloudeight Computer Care, we'll fix your computer while you watch. You'll be getting the best computer repair service available, at the best price, from people you trust. Our Cloudeight Direct Computer Care single repair keys are a great deal. They are good until you use them. For more information see our Cloudeight Direct Computer Care home page!




Here are some important links for you:




Helen just got the October 2018 Update
Hi. I just received an update named October update . Is this the update Micro Soft pulled back because of so many problems? I was Version 1803 and now am Version 1809.So far all seems to be okay and hope that is true. Nothing I can do but would appreciate your input on this. Love, Helen

Our answer
Hi Helen. Microsoft pulled the October 2018 Update (version 1809) on October 5, 2018, then re-released it on November 13, 2018 after fixing most of the major problems with it. As far as we know, there are no major problems with it now and you should be just fine with it.

Hope this helps you, Helen.
.



JoAnn thought she was getting Roku support
Hi Darcy, I called Roku for support and they told me I have 8 hackers going into my PC and they couldn't give me support for my Roku. He said I didn't have a firewall or good antivirus. Can you please help me determine if what he was telling me is true!! Here's what he told me below. He tried to sell me a service to fix this problem. I told him I was going to check with you and work with your company first. Can you help me please! This is freaking me out because he says I shouldn't do any banking or email on my network right now. Thank you kindly for your help!

This is what he told me that I have:

hacking issue/online identity theft of name, email, user id and passwords.

He says I must:
remove hackers from user id
remove hackers from network
remove hackers from email
block all the 8 current connections
block all the foreign address(Russia)
block all the connections between network and hackers
install network security

Need to work with this company to fix this problem:
anti hacking department
a grade solution llc
1-2 hour
one time fee::$200-300
bill/invoice work report.

833-671-xxxx
Jason brooks

Our answer


Hi JoAnn. You were not at Roku, you were at supportnumberusa com - I was able to figure this out by doing a search of the phone number you had for them. They are not and have nothing to do with Roku, even though they created a scam site called Roku dot supportnumberusa dot com

I checked your system over and you are using Microsoft for both security (Defender) and firewall. There are no hackers on your system, etc. I do advise that

you get Emsisoft

though, for added protection, as Defender will protect from virus, but not a lot of malware and PUPs which are much more prevalent. I can do the setup/install of Emsisoft for you if you want. Never allow someone or a company you do not know, on your computer.

Here is Roku support:

https://support.roku.com/contactus

------

JoAnn wrote back:

"Oh wow, Darcy! I had no idea this could happen. Omg!!! What scary things people do. Thank you, thank you, thank you. I am so glad to have you helping me. Yes, I want Emsisoft. You mentioned that in our first session. Can you let me know how I purchase it after you set it up.( http://www.thundercloud.net/emsisoft/ ). Thank you ever ever so much for the educational lesson on getting the correct support. Omg. What a scary lesson I just learned. Thank you for the correct website. You are awesome! JoAnn"






James wants to set a home page in Chrome
How do I make Info Ave my home page on Google Chrome. I have it on IE but something happened and it is gone from chrome. ( I probably screwed something up ).

Our Answer
Hi James, It's very easy, here's how:

1.) Open your Chrome browser.

2.) Click the Chrome Settings icon (top right – three vertical dots … see below):




3.) From the drop down menu which appears, click "Settings" (see below):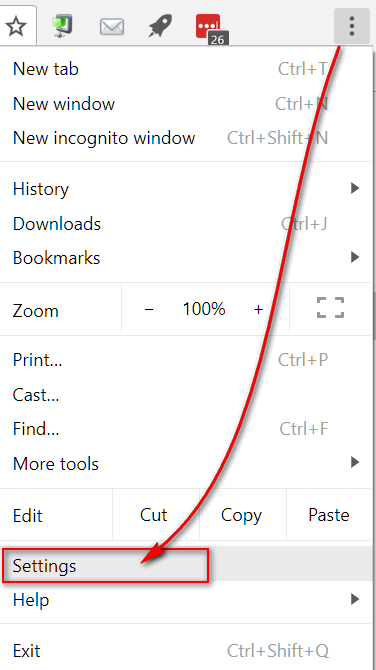 4.) Under the heading "On startup", tick the circle next to "Open a specific page or set of pages" then click on "Add a new page"(see below):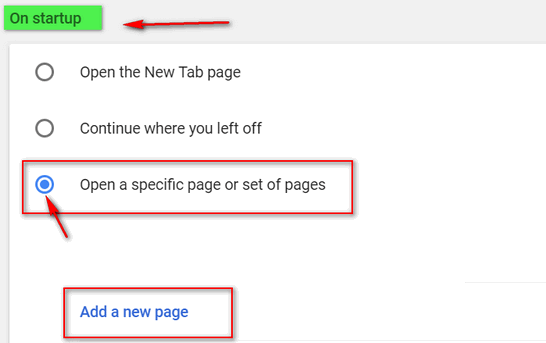 5.) Under add a new page, type the address of the site you want to be your home page. For example, our home page is http://thundercloud.net/start .

After you type in the address of the site you want as your home page. In your case, you'd type in http://thundercloud.net/infoave/new/ for our InfoAve page. Then click the "Add" button.




Now close Chrome and reopen it, Whatever URL (web site address, hopefully ours!) you typed in under "Add a new page" will be your browser's home page.

Let me know if you need any more help,



Karen has USB troubles
I have been reading your tips & suggestions for more than a decade & now I finally have a question that I've never seen discussed anywhere. My hobby is machine embroidery & I typically use digitizing software on my computer for downloading, combining/ editing designs & transferring them to a thumb drive which goes into my embroidery machine. That's where the problem lies.

Most embroidery machines can't easily read large capacity thumb drives, so I normally use small capacity (1-5 GB - yes, getting hard to find) drives; I divide my design files onto different drives, in order to stay organized (but I digress!). Some of these drives have a write-protect switch & others do not. I'm not sure if this is a factor, but the problem comes when it's time to remove the drive. When I right-click on the drive or follow the hidden icons to tell the computer to release the drive, it says it's "currently in use". Even after I have shut down the program, it still won't let me. On some of the drives, they are set-up to be 'Quick Release' drives, but w/ others I have resorted to putting it into write protect mode before removing, hoping it helps. On the sticks that don't have this feature, I'm scared I'm going to corrupt the drive/ files & other than re-starting the pc, I have not been able to find a means of getting it to release. Yes, even going into my Task Manager or Drive Attributes/ Hardware settings hasn't helped -- it still tells me it's in use! Please Help!

Our answer
Hi Karen. I recently had the same thing happen to my computer - it kept showing flash drives and USB external drives as "in use" even when I know they're not.

I did two things. First, I ran the USB Troubleshooter we discuss here.

After completing that process, I shut down my computer completely - all power off. Then I removed the USB flash drive & the USB external drive. I waited a few minutes then restarted my computer. Then I plugged in a Flash Drive and used "Safely Remove Hardware" to remove it, and it worked perfectly I did the same with my external drive and again it worked. Since then I have had no more problems with it.

As for your question about whether removing it without using the Safely Remove Hardware feature will damage the drive or cause data loss - not usually, but it can.

Try the solution I used and see if it works for you.

Barb lost her Cloudie desktop icon
I lost my Cloudie desktop icon and got it back with System Restore, but the next day my computer suddenly stopped for no known reason, and when it started again Cloudie was gone again. I did System Restore again and got him back, but I don't think it's a good idea to keep doing that. Is there some way to keep Cloudie where he belongs, on my desktop? I would also like to know how to enable Flash Drive without having to do it each time after rebooting. I thought I had done that in Settings, but apparently I have not. Thank you for any advice.

Our answer
Hi Barb. The Cloudie desktop icon comes from our site, it's called a favicon (you can learn more about favicons here). When you create a desktop shortcut to our Start Page on your desktop, you'll see the Cloudie icon magically appear.

If you use Chrome it's really easy. Just go to www.thundercloud.net/start/ and then click the 3 vertical dots for settings at the top right. Then, in the drop-down menu that appears and click "More tools" then "Create shortcut" and that's it.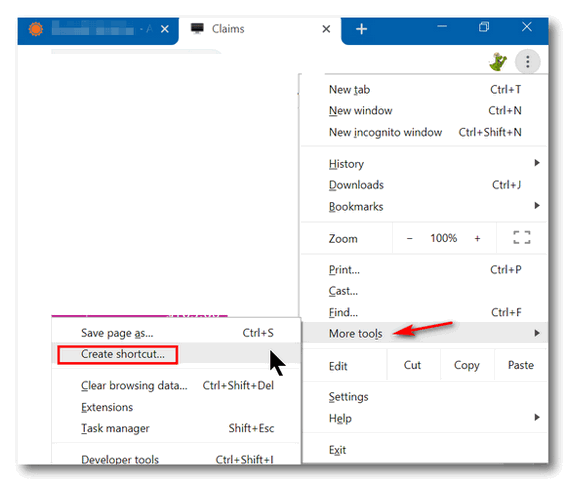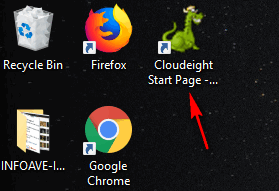 And there's Cloudie on my desktop.

It might be a good idea, before creating a shortcut this way, to remove the current shortcut you have for our site on your desktop.
-------
Barb wrote back: "Thank you very much T.C. Isn't it strange how we sometimes take a fancy to things that are not exactly necessary, just because we find them attractive. I'm pleased to know that I don't have to do System Restore to get my Cloudie back. Have a beautiful day, Barb."

Susan wants to know if she needs to use the software that came with her external hard drive
I LOVE your Newsletters! In this day and age of scams and fake news, your Newsletters are so refreshing, offering trustworthy programs and answers to great questions! Thank you EVER so much! And Happy New Year!!! My question: I'm running Ashampoo for backup onto a Passport external drive. Is it safe to uninstall WD Backup as well as their toolkit, etc.? I don't see the need for it unless I start having trouble with Ashampoo? Thanks so much, please stay with us, we so need you!! :)

Our answer
Hi Susan. Thank you and thanks for being with us through the years! Yes, the western digital software is completely unnecessary and can be removed.

We are not going anywhere! Happy New Year!
****
Susan wrote back: "So good to hear you'll continue to be helping us! Honestly, I don't know where we would all turn to without you. Thank you so much for doing what you do! Thanks for answering my question so quickly, you guys are amazing! Faithfully yours, Sue "




Includes "Anytime Repair" with Our Unattended Support Feature!

SeniorPass: A Great Deal for Our Friends 60 and Older!

With our Cloudeight Direct Computer Care SeniorPass, our friends age 60 and older get one full year of unlimited computer care and repair for one low price. With our SeniorPass you'll get the best computer care anywhere - any time you need it!

SeniorPass is valid for unlimited computer care & repair sessions for one full year starting with the first time you use it. The clock does not start ticking until you use your SeniorPass for the first time. A great deal!

Having SeniorPass is just like having insurance for your computer. You'll get one full year of computer care and get help with almost any computer problem whenever you need it. We're here to help you.

Computer care & repair for one full year just $99! Check out our SeniorPass offer right now!

Get your SeniorPass and/or get more information here.








Clipboard History In Windows 10 October 2018 Update (Windows 10 Version 1809)
Windows 10 October 2018 Update (version 1809) and newer

One of the most popular types of freeware programs have been clipboard managers. Why? Because until Windows 10 October 2018 Update (version 1809), you could only have one item on your Windows clipboard at a time; whether it was an image or text, you were limited to one item. Period. So, smart developers created clipboard managers that allowed you to store and access many clipboard items. Clipboard managers came in handy for those of us who find ourselves typing the same text over and over like….
Best regards,

Phillip P. Example, Esquire
Example, Sample & Example
Attorneys at Law
Who wants to type that stuff over and over. (Yes EB? Yes I know they probably have people who type this stuff over and over. This is just an example. No pun intended.)
In Windows 10 Version 1809 all you need to do it turn on Clipboard history and you'll instantly have access to all the items you've copied to your clipboard. It works just like a clipboard manager, but being Microsoft they can't just call it a Clipboard manager, they call it Clipboard history. Whatever you call it, it works like a Clipboard manager and stores everything you copy and keeps them all neatly organized… see?
Just click on the item you want to paste.
But before you can use the new clipboard, you have to turn it on. And how do your turn it on? I'm glad you asked. Open Settings (Windows key + i), click on System, and click "Clipboard" on the menu on the left. See?
Oh yes… don't forget to turn the switch under "Clipboard history" to "On".
And if you have multiple devices and you have a Microsoft account, you can access your clipboard from your other devices as well.
You can view your entire Clipboard history by pressing Windows key + V. You can delete single items from the Windows Clipboard history or clear everything at once.
And now, instead of typing something over and over, all you have to do is press Windows key + V and click on the item you want to paste, see?
Best regards,
Phillip P. Example, Esquire
Example, Sample & Example
Attorneys at Law
Don't be scratching your head… we're not really attorneys and either is Phillip P. Example. Is he? Aw shucks... you get the idea!



How to Change the Default Download Location in Chrome
Windows 7, Windows 8x, Windows 10 (all versions)
Chrome browser
Chrome, by default, does not ask where you want to save your downloads like some other browsers do. Instead, it automatically saves files you download to your User account Downloads folder (C:\ Users\Your user name\Downloads) .
But you do have options to customize Chrome's default download location or even set it up so Chrome asks you each time where you want to save a file.
Here's what you can do:
1. Go to Settings in Chrome (Click the 3 vertical dots icon in the upper right hand corner of Chrome) then click Settings.
2. In the settings dialog, scroll all the way down to the bottom. You'll see Advanced Settings. Click on Advanced Settings, then scroll down to Downloads
3a. Under Downloads, you can either change default location to the folder to which you want to download (Darcy uses Desktop, I use F:/downloads).
3b. Or you can turn the switch to "On" next to "Ask where to save each file before downloading". After you do that, Chrome will ask you every time you download, where you want to save it.
You can download to any drive, internal or external or any folder of your choice using either option. See the screenshot below:




If Windows 10 Features Stop Working – Try This
Windows 10

Sometimes. for no reason at all, some Windows features will stop working. The Windows 10 start menu and/or settings may stop working. Cortana, Windows Store / Windows Store Apps or other Windows 10 features may suddenly stop working. Usually, this happens after a version update or after a cumulative Windows update, and rarely it happens for no apparent reason at all.

The first thing you should do if you notice Windows 10 isn't working the way it should or if some Windows 10 features stop working, is this:

1. Shut down your PC completely.
2. Wait 4 or 5 minutes.
3. Turn on your computer.
4. Wait while Windows 10 loads completely.
5. Try your computer and check to see if you still have problems.
If that does not work, here's something you can try that has worked for us many times in getting Windows 10 computers working correctly again and all Windows 10 features functioning as they should.

1.) Type CMD in taskbar search.

2.) When Command Prompt appears at the top, right-click it and select "Run as administrator".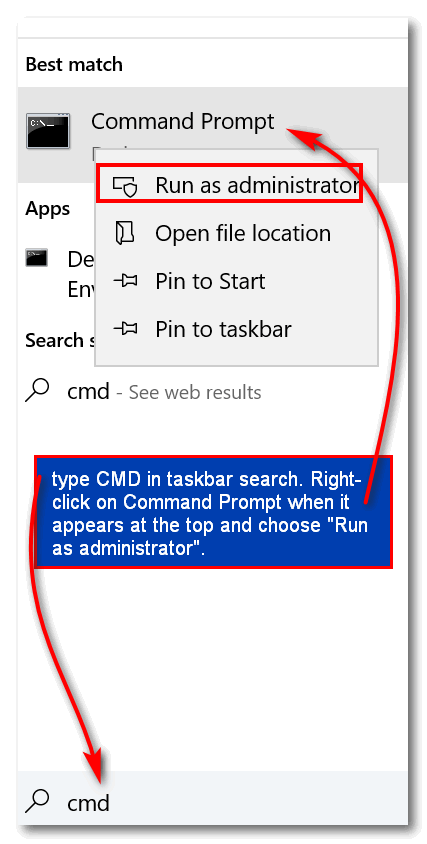 3.) Enter the following commands, one by one, and press Enter after each.



DISM.exe /Online /Cleanup-image /Scanhealth





DISM.exe /online /cleanup-image /restorehealth





sfc /scannow



Each command will take some time to run, so be patient. When all commands have completed, restart your computer.

If all went well, you should your Windows 10 problems should be resolved.

If, after you've tried the above, you still have major Windows problems, you have the option to run a Windows 10 Reset or a Windows 10 repair installation.




How to See a List of All the Files You've Recently Accessed
Windows 7, Windows 8x, Windows 10 (all versions)
Did you know that every time you access a file or folder in Windows, it's added to a list. It's like leaving a paper trail of everything you've opened on your PC. Do you know how to see this list? It's easy. Very easy.
Open a Run dialog by holding down the Windows Key and tapping the "R" key. Type RECENT in the Run dialog and press Enter or click "OK".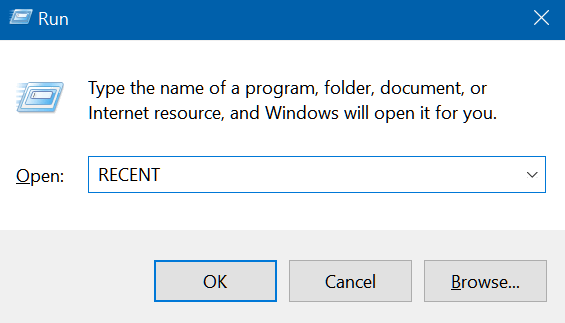 And you'll see a long list of files you've accessed recently. The list is a lot longer than you can see in the screenshot below, because it's been a long time since I've cleared my "Recent" folder.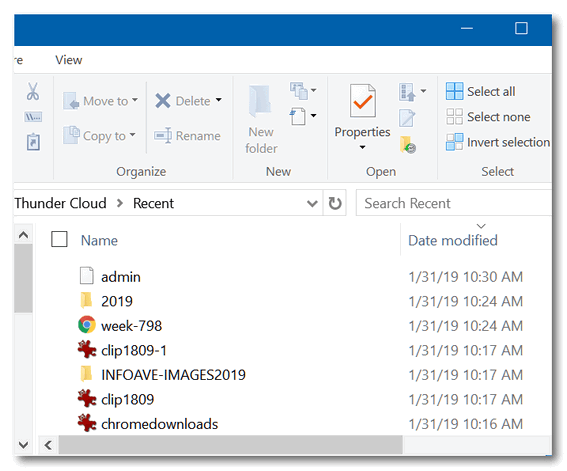 Windows 10 users will notice also that a list of recently accessed files and folders appears in File Explorer > "Quick Access".
If you want to clear this list of recently access files and folders, do this:
Windows Key + R to open the Run dialog.
Type Control Folders in the run box to open File Explorer Options and click OK or press Enter.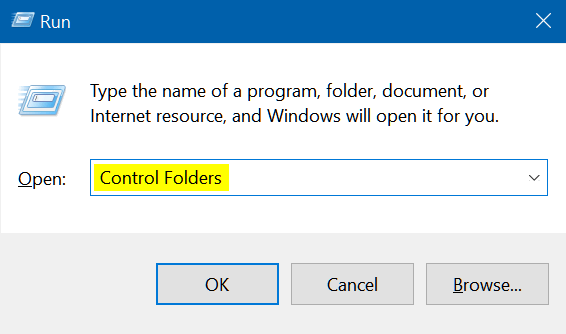 In File Explorer Options (Windows 10 & Windows 8x) or Folder Options (Windows 7) under the General tab, under "Privacy", next to "Clear File Explorer history" click the "Clear" button. See the screenshot below. .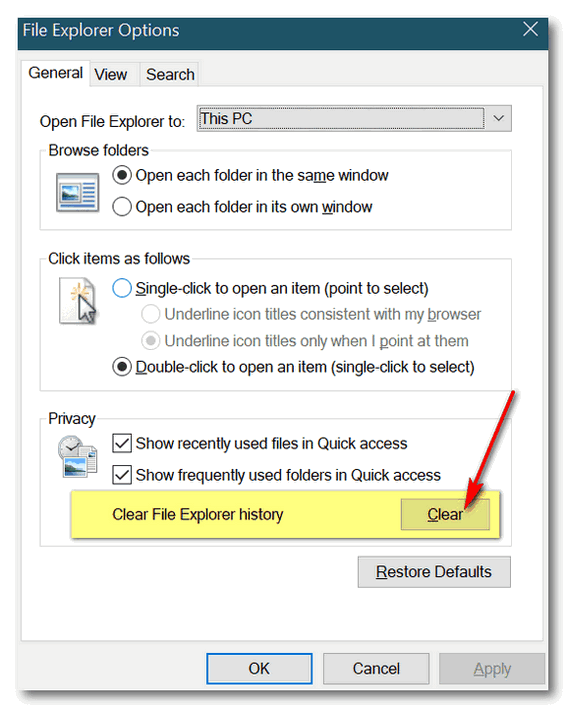 So now you know how you (or anyone with access to your PC and a little Windows knowledge) can see what files and folders have been recently accessed on your computer. And now you know how to clear that list too. I always love to do this with EB's computer. You should see the stuff she looks at! It's embarrassing, I tells ya!



Want more computer tips & tricks?
Windows 10 Tip: How to Turn on Spell Check and Auto Correct in All Programs
Making Windows 10 Easier to Use

We have thousands of Windows tips, tricks and more on our InfoAve web site. Come see for yourself!





Anytime Support is Available At No Extra Cost With Any of Our Annual Support Plans!

$99 Senior Pricing for a full year of unlimited Computer Repairs!

If you have a Cloudeight Direct SeniorPass or Season Ticket you are now eligible for Anytime Support at no extra cost! All you have to do is request us to set up Anytime Support for you. We can schedule a time with you and setup "unattended access". It only takes about five minutes to set this up. Once this is done, we will be able to log on to your computer any time you need us - as long as your computer is on. You will not need to be sitting at your computer! And we'll be able to give priority scheduling on those who have Anytime Support set up. This service is included with your SeniorPass or Season Ticket at no extra charge! Ask us about this service.






You're Getting Old

No one over 40 likes to be reminded that they're getting old. For instance, let's take EB as an example of youth gone wrong. I happen to know, for example, that's she's taken (as of this second) she has sucked in 446+ million breaths of air, her cold heart has beaten over 2 billion times, she's seen the moon circle the Earth over 750 times. In short, she's old. Let's just call a spade, a spade. She's OLD OLD OLD!

My dear departed dad would always respond to the question, "How are you doing" by saying "I'm still breathing, and that sure beats the alternative." He was old when he said that.

EB is so old in fact, that:

April 26th, 1986: A catastrophic nuclear accident occurs at the Chernobyl Nuclear Power Plant in Ukraine - over half her life ago!

She was 14 when Bobby Fischer defeated Boris Spassky in a chess match in Reykjavík, Iceland

She was 16 when the war in Vietnam ended.

She was 20 when then president Jimmy Carter was attacked by a swamp rabbit while fishing in his home town of Plains, Georgia. I mention this because EB is a Southern girl.

You're probably thinking I spent a great deal of time looking up all this stuff about EB. But it only took a few seconds to dig into the past and dredge up all kinds of goodies.

By now you're probably puffing out your cheeks, getting ready to explode into a frenzy of expletives, and close your browser in disgust because you think I'm ranting and raving just to tell you how really OLD EB is — but of course, you'd be wrong. Like most of the time, I do have a point, but love to build up suspense before I get to it. I like the hissing sound you make while you read this wondering if I have a point, and if I do, am I ever going to get to it. And I am only kidding about EB. She's younger than me, I am loathe to say.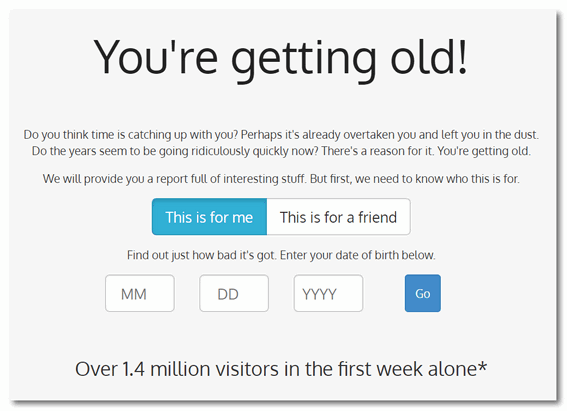 But the point is that there is a really interesting site where you can type in your date of birth and get a full list of interesting facts about your age – and more importantly – remind you just how old you really are. While it may make you wince to see how many days old you are, or how many breaths you've taken, how many miles you've traveled, some of the history-making things that have happened during your LONG lifetime, and much more, you can also run a report on your friends, especially those who are older than you — if there are any — and send them a link to their "age report" just to remind them how really old they are.

The site is called "You're Getting Old" and you can learn some really interesting facts and be reminded over and over and over again just how old you really are. So muster up some courage and come along with me and be reminded that YOU'RE GETTING OLD!

Don't be afraid. Visit our site pick, "You're Getting Old" right now.





Now available: Reg Organizer 8.25

If you purchased or renewed Reg Organizer through Cloudeight within the last 12 months, you're entitled to a free version upgrade to Reg Organizer 8.25.

Save $14 on Reg Organizer right now!

Reg Organizer - A Swiss Army Knife of Windows Tools - Works Great on Windows 10!






It's February

"...To those of us who knew the pain
Of valentines that never came
And those whose names were never called
When choosing sides for basketball
It was long ago and far away
The world was younger than today
And dreams were all they gave for free
To ugly duckling girls like me…" (Janis Ian "At Seventeen")

To me, February is the worst month of the year and here we are again: It's February.

Though February is the shortest month, it seems like the longest month to me. February this year, like most years, has twenty-eight days. By the time it is over, it will seem like sixty-two days; at least to those of us who live in the Northern part of the United States. Here spring begins on March 20th, according to the calendar, but it doesn't really begin until sometime in late April…and sometimes it waits until mid-May.

When spring doesn't begin until mid-May and winter starts creeping in around mid-October, it doesn't leave much time for summer.

February is a cruel. cold month. It is the mean, odious step-mother of months. It leads us into March – when spring is supposed to begin. But, March is nothing if not a big tease. The calendar says spring begins on March 20th. But spring does not really begin in March. At least it does not begin in March in my little town.

February, where I live, is a month of wall-to-wall clouds – damp, cold, air; snow, rain, sleet, and ice. February is a month of horrible, cold, dark, ugly weather. Spring is so close we think. But not really. We have sixty-two days of February to get through.

Read the rest of "It's February" here.






Donations help us continue our mission to keep you informed, separate the truth from the hyperbole, and help you stay safer online. We provide support to thousands of people. Every week we help dozens of people via email at no charge. Thanks to donations, we do a lot more than provide this free newsletter. We help you recognize online threats, fight for your online privacy, and provide you with the knowledge you need to navigate the Web safely, and help you get more out of your PC.

Help us keep up the good fight with a small donation.

Interested in making a monthly gift? Visit this page. Help us keep helping you!

Thank you so much for your support!






What is a Microsoft Account?

If you have an email address that you can sign in to at www.outlook.com, then you have a Microsoft account. In other words, if you have an email address ending in:

@hotmail.com
@outlook.com
@msn.com
@live.com
@live.ca
@webtv.com

... you have a Microsoft account.

Your Microsoft account can be used to access any or all Microsoft services. And in Windows 8.1 and Windows 10 you can also use your Microsoft account to log in to your Windows PC.

You can have more than one Microsoft account.

If you want to use a Microsoft account to log into Windows 8.1 or Windows 10, you might want to keep it separate from your regular @hotmail, @live.com, @msn.com, @outlook.com etc. address that you use for everyday emailing. But you certainly don't have to.

Just remember, when you create a new account by going to https://www.outlook.com, you're creating a new email address and a new Microsoft account.

Logging into Windows 10 with a Microsoft account allows you to access all of Windows 10's features. Another advantage to logging in to Windows with a Microsoft account is that if you forget your Windows password you can reset it online - so you'll never be locked out of your computer.




Sales of the following products and services help support our newsletters, websites, and computer help services we provide.

Cloudeight Direct Computer Care: Single Keys or Season Tickets - always a great deal. Cloudeight Direct Computer Care is like having PC insurance. Get more information here.

Emsisoft Anti-Malware: Emsisoft is the only Cloudeight endorsed and recommend Windows security program. It provides users with a complete antivirus, antimalware, anti-ransomware, anti-PUPs solution. We offer single Emsisoft licenses and multi-computer licenses at discount prices. Also, we offer our exclusive Emsisoft with Cloudeight installation & setup. Get more information here.

Thunderbird Email Setup: Thunderbird is a great email program that you can use with your Gmail and Outlook.com (Hotmail) web mail accounts as well as with your Internet provider's email. We'll set it up right for you. Our set up includes configuring up to 3 emails accounts and setting up Thunderbird to use stationery (if desired). Our Thunderbird Email Setup Service is always a great deal. For more information visit this page.

Reg Organizer 8.20: Reg Organizer is the Swiss Army Knife of Windows tools. It's far more than just a registry optimizer and cleaner... it's Windows all-in-one toolkit. Helps you keep your computer in tip-top shape and helps solve annoying Windows problems. Reg Organizer works great with Windows 10 too! Get more information about Reg Organizer (and get our special discount prices) here.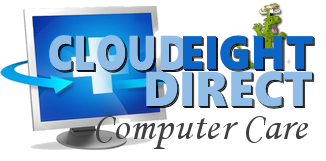 With our Cloudeight Computer Care, we'll fix your computer while you watch. You'll be getting the best computer repair service available, at the best price, from people you trust. Our Cloudeight Direct Computer Care single repair keys are a great deal. They are good until you use them. For more information see our Cloudeight Direct Computer Care home page!





Premium Subscribers' Home Page. You'll find the last few weeks of Premium archived on this page.
To change your subscription address, see "Manage your subscription" at the bottom of this newsletter.
Submit your questions, comments, and suggestions for possible inclusion in our newsletters here. This form is for questions, comments, and suggestions for this newsletter. This form is not for product support, stationery questions, or general questions concerning our products or services.
Send us your suggestions and recommendations for future freeware picks and/or sites of the week
Help us Grow! Forward this email newsletter to a friend or family member - and have them sign-up for InfoAve Premium here!
Get our free daily newsletter! Each evening we send a short newsletter with a tip or trick or a computer-related article - it's short and sweet - and free. Sign-up right now.
Have a question about a Cloudeight Software program, service, stationery, or need to ask about an order? Let us know!
If you need help with one of our software programs, have a question about an order, or have a question about any of our email stationery, screensavers, or other products - please don't use our InfoAve Questions/Answers/Tips form. Use our general Cloudeight support form instead.
Print our Cloudeight Direct Flyer and spread the word about our computer repair service! If you want to help us by telling your friends about our Cloudeight Direct Computer Care service, you can download a printable flyer you can hand out or post on bulletin boards, etc. Get the printable PDF Cloudeight Direct Computer Care flyer here.




These products and services are recommended and endorsed by Cloudeight:
Also... don't forget:




We'd love to hear from you!

If you have comments, questions, a tip, trick, a freeware pick, or just want to tell us off for something, let us know.

If you need to change your newsletter subscription address, please see "Manage your subscription" at the very bottom of your newsletter.

We received hundreds of questions for possible use in IA news. Please keep in mind we cannot answer all general computer questions. We try to personally answer as many as we can. We can only use a few to in each week's newsletter, so keep this in mind. If you have a support question about a service or product we sell, please contact us here.





Subscribe to our Daily Newsletter!

Get computer tips & tricks every night. Our daily newsletter features a computer tip/trick or two every day. We send it out every night around 9 PM Eastern Time (USA). It's short and sweet, easy-to-read, and FREE. Just visit this page and sign-up. All you have to enter is your email address. Once you confirm your subscription, you'll receive our daily newsletter every day, six days a week. You can unsubscribe at any time.

Print our Cloudeight Direct Computer Care Flyer!

Print our Cloudeight Direct Computer Care Flyer and spread the word about our Cloudeight Direct Computer Care computer care and repair services. Get our ready-to-print flyer here.




We hope you have enjoyed this issue of InfoAve Premium. Thanks so much for your support and for being a Premium subscriber.

Have a great weekend.

Darcy & TC
Cloudeight InfoAve Premium - Issue #799
Volume 16 Number 15
February 1, 2019

Not a subscriber? Subscribe to our InfoAve Premium Newsletter

Share Us on Facebook!
We'd love for you to share us with your family and friends on Facebook. Help us by sharing us on Facebook!






"Cloudeight InfoAve Premium" newsletter is published by:

Cloudeight Internet LLC
PO Box 73
Middleville, Michigan USA 49333-0073

Read our disclaimer about the tips, tricks, answers, site picks and freeware picks featured in this newsletter.

Copyright ©2019 by Cloudeight Internet