Cloudeight InfoAve Premium
October 5, 2012
Issue #468
Volume 10 Number 2
Dear friends,
Welcome to InfoAve Premium, Issue #468. Thank you very much for subscribing to this newsletter.
---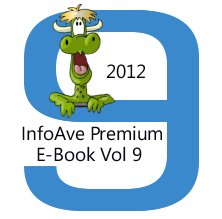 SPECIAL PRESALE FOR 2012 EBOOK- Last week!
InfoAve Premium Volume 9 E-Book - Coming October 2012
PRE-ORDER BONUS! Get a coupon good for $15.00 off any Cloudeight Direct Computer Care service! Coupon available only with this special pre-sale offer.
Special Offer to get our newest Ebook on a 8 gig USB Flash Drive. We only have a limited amount of 8 gig drives and when they're gone, they're gone - so reserve yours now!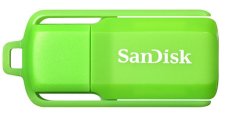 Contains all the questions, answers, tips, tricks, freeware, site picks, back to basics, and more from the past 52 issues of our InfoAve Premium Newsletter! (USB may vary in color)
Another Special bonus! This USB comes with all previous InfoAve Premium Ebooks.
Reserve your InfoAve Premium Volume 9 E-book on 8GB USB Flash Drive (includes all previous InfoAve Premium ebooks and a valuable coupon good for $15.00 off any Cloudeight Direct Computer Care Service! Reserve yours now!
---
Premium Members' Home Page Link Has Changed!
Reminder! Your Premium Members' Home Page has links to the last few issues of InfoAve Premium. If you didn't receive an issue due to ISP problems, you can read the issues you missed there. As always, we try to ensure that each of you receives his or her newsletter in their inbox each week. But sometimes ISPs interfere.. Please bookmark the your Premium Members' Home page. You can visit the Premium Members' Home Page here.
---
We've helped more than a thousand of you with your computers since we started our Cloudeight Direct Computer Care Service! If you're having computer problems - we CAN help you!
We all know that sooner or later our computers are going to start having problems. We can help you with any computer need -- from diagnosing and fixing Windows problems - to setting up a wireless network for you - to safeguarding by creating an image-based backup (the only kind that really works when you really need it to work) - to cleaning up your computer and optimizing it -- and more. We can do almost anything you need done and we guarantee our work - you're either satisfied or we'll refund your money.
We connect to your computer and fix it while you watch
We will connect to your computer via the Internet and fix any problems you may be having. You can watch us work and chat with us while we do. If you have any computer questions you'd like to ask we'll be glad to answer them for you. We don't just fix your computer, we explain what we're doing and why we're doing it and we are right there with the entire time. Since we've started we've helped hundreds of you with your computer problems and we've received dozens of referrals and testimonials from our readers and customers.
We offer many other computer services too! If you have a problem with your computer - we can fix it!
Get more information about Cloudeight Direct Computer Care and / or get your repair keys here.
---
If you have comments, questions, a tip, trick, a freeware pick, or just want to tell us off for something, please visit this page.
If you need to change your newsletter subscription address please see "Manage your subscription" at the bottom of this newsletter.
We hope you enjoy this issue of InfoAve Premium! Thanks again for subscribing. And thank you all for your generous support.
---
Our new Donation Station is open and offering you some really great gifts in exchange for your donation. We're not asking for handouts -- we're asking for your help. We've got great deals on our Donation Station - including the best prices anywhere on Registry Commander and Captain Optimizer.
So please help us today and visit our Donation Station right now. We'd very much appreciate it. Thanks in advanced for your continued support!

A comment from Al
Thank you so much for getting my PC in good Working order again, also for setting up the Windows Mail program. It was a pleasure to watch you work to get it all done in a short time. I've enjoyed the weekly Newsletter for a long Time. I will continue to support your excellent work. Thank you so mach again to both of you.
Thanks very much, Al. We appreciate your support and nice comments. Thanks for using Cloudeight Direct Computer Care. TC & EB
---
A comment from Pam
When I bought my latest laptop, it was the first time I was faced with not having Outlook Express at my disposal. I tried several free programs, none of which made me happy, but I was not prepared to pay the sum Microsoft was asking for Outlook. However, it soon got to the point where I was reconsidering my position on that. I decided to give Thunderbird another try, and managed to get it working quite well with a few add-ons. Then came the announcement that EB and TC could get Windows Mail working on my Windows 7 computer. I hadn't used Windows Mail, but I figured it had to be better than Thunderbird, so I finally decided to try it out. I am so glad I did.

An appointment was made, and TC appeared right on time. The process was painless, quick, and very pleasant. Considering that it was early in the morning, I was very impressed with TC's cheerfulness and sense of humour. :) Usually when I have to have anyone assist me with tech support, I find it very frustrating as often the support person knows less than I do, or he or she assumes I know nothing about anything, and is so condescending that I want to just hang up and forget the whole thing. TC was down-to-earth, treated me like I actually had some working brain cells, and did an awesome job getting things up and running quickly. The added bonus was that I ended the session with a smile on my face. What an awesome start to my day. :)

Oh yes - Windows Mail works beautifully, too. :) I admit there are a couple of fun little add-ons that I miss from Thunderbird, and I do miss having the calendar, but I am so thrilled to once again have an email program that works the way I want it to, without having to tweak it all the time.

So thank you, TC, for your assistance and your attitude. It truly was great to deal with you. I often recommend you and EB to others, but each experience I have with you two and CloudEight impresses me more and more. You two really are the best. !

Congratulations on 10 years, and thank you both for giving us all so much help and quality information.

All the best to you,
Pam S
Thanks very much for your support and your good wishes. Thanks so much for using Cloudeight Direct Computer Care. All the best to you too!
---
A comment from Terry
Just wanted to thank you for your years of bringing us tips, suggestions and new programs and ideas. I have used your Computer Care and TC, you were great. My most recent programs are Registry Commander and Captain Optimizer along with many others you have suggested, you have never steered me wrong. Wondering what Windows # will come along after 2014 when XP is no longer supported. Not to worry, I will have you to help me along, thanks again. Terry from Arizona
Thanks so much for your support and your very nice comments, Terry.. We appreciate it very much. By 2014 -- we're betting on Windows 9 being in beta by then. TC & EB
---
A comment from Donna
I just want to say CONGRATULATIONS on your 10th Anniversary!!!!! Cloudeight has been my source of education since I got my first computer, so here's a BIG THANK-YOU too!!!! When I found you 8 years ago (at the age of 48), I was using the "Trial & Error System". If I got a message asking "Are you sure you want to...?" I would get scared and say NO, so I have learned so much without the fear Thanks again for all you do and keep on doing. YOU'RE GREAT!
Thanks for your good wishes and nice comments. The computer world has changed so much in the last 8 years. Thanks for your support too. TC & EB
---
A comment from Eddie
Congrats on your anniversary! You have been a Godsend to computer users. I look forward to every issue and read every line. SO many tips and shortcuts have been discovered from the newsletter. God Bless you and I look forward to many more years of the best computer info and support on the web!
Thanks for the anniversary wishes, your support and your kind remarks. Best to you too, Eddie. TC & EB
---
A comment from Vairi
I would just like to say a big thank you to Darcy for fixing my overworked computer!! WOW! it is great now. Purrrring away nicely! I have been a loyal follower of your news letter for years and have bought many of your products. I have never been disappointed. I hope you will continue your wonderful work helping and informing us all of the pit falls to be aware of in the internet. You are both great and I look forward every week to the news letter. Thank you. Cheers, Vairi
Thanks for your very nice comments and for using Cloudeight Direct Windows Mail Setup Vairi. TC & EB
---



Hermann asks about Readability
Just wondering if you heard or have any information on a freeware app called "Readability". It is supposed to be plugin for browsers to replicate the "Mac Reader Mode" turning whatever web page you are viewing into a nice clean document.

It is found at http://readability.com/ , since I'm a bit cautious when I'm asked to sign up for anything just try it out, and the fact I don't see much of a "Privacy Statement" either.

I have a neighbor friend with a Mac, and I like what it does to web page, and I often wondered why Windows PC's didn't have something similar.
Thank you for all your support, take care, Hermann.
Our answer
Thanks so much, Herman. We've recommended Readability before -- it's one of the "good" browser extensions. It makes a cluttered web site more readable -- and makes it easier to print as well. Evernote has a nice feature too - called "Clearly" which does the same thing as Readability -- maybe even a little better. And we're catching up to the modern age too. We've installed a feature on our InfoAve site that allows you to send any tip, freeware pick or article on the site via email. It also allows you to strip away the ads and extraneous things and print just the article - or save it as PDF. You can try that out at http://www.thundercloud.net/infoave/new/
So yes -- we do think highly of Readability and Evernote's Clearly. It's a great way to read or print any article without all the clutter and distractions.
---
Linda can't update her Microsoft Security Essentials
This past Sunday, I received a notice from Microsoft Security Essentials stating my computer might be at risk that it needed updating. Since that day, I have tried to update MSE numerous times but get a reading that it could not install updates because of internet or network connectivity problems. I then used the "help" link in MSE to read about my problem and get a resolution to no avail. I have used MSE for over a year and have never experienced this problem. Can you advise me please?
Our answer
Hi Linda. You're not alone. This happens to a lot of people -- so much so that Microsoft has a special page where you can download the updates manually. And since this recently happened to me too, I had the page handy.
The manual updates worked fine for me and since I did one update manually, MSE has been updating automatically and normally ever since. The following Microsoft KB article applies to Windows XP, Vista and Windows 7 both 32bit and 64bit editions. Be careful you download the correct version for your computer. If you're not sure if you have 32bit or 64bit, right-click "Computer" (on the start menu) and choose "Properties". It will tell you if you have 32bit Windows or 64bit Windows.
Here's the page you need to read and from which you can manually download the latest spyware and antivirus definitions for Microsoft Security Essentials.
One note. There's a mistake on the page. At the top it says Windows XP, Windows Vista, and Windows 7. At the bottom it says "Applies to Windows 7 Professional". Don't worry about that error at the bottom. It's just Microsoft being Microsoft!
---
Ruth wants her pictures back
I accidently deleted some photos I had put in the recycle bin. I would like to get these pictures back as they are from my 50 year class reunion. Is there any way I can retrieve the deleted items in my recycle bin? Thank you for your help. I love receiving my newsletter every week. I have been a member for quite a while and trust everything that you have printed in your newsletter. Your suggestions are very helpful in working with the computer. Again thank you.
Our answer
Thanks, Ruth. We are assuming here that you "Emptied" your Recycle bin. If were wrong, and you haven't - you can easily get the files back from your recycle bin.
So let's assume you have emptied your Recycle bin and the files you deleted are gone. We've explained what happens when you delete a file in Windows many times, but it never hurts to refresh our memories. When you delete a file in Windows, nothing is removed from your computer. Windows marks the space occupied by the file you deleted as unused. The file you deleted is still there but you can't see it our use it. If you act quickly enough, before the space that the file you deleted occupied, your can recover it using a free program called Recuva (you can get it at http://www.piraform.com/recuva ). But you have to do it soon after you've accidently deleted the file, the longer you wait the greater the chance it the space will be overwritten with other data. And while you can recover files from overwritten space, you won't be happy with how they look, especially photos. They'll have bits missing and not (probably) be acceptable.
Any file that ever existed on Windows - in fact everything you've written or done on your computer can be resurrected using high-tech forensics software - which is very expensive. Recuva does a good job of restoring accidentally deleted files as long as you act quickly enough - and recover the files before the space they occupied is overwritten.
We hope this helps you.
---
Jean wants to know if stationery music works with Widnows Mail on Windows 7 64-bit
Will music work with your "Windows Mail" on a 64 bit computer? I have read that it will not. My husband is reluctant to give up his slow as a snail XP because he loves to create emails in Outlook Express that have animations and music. Thank you for your response and the bajillion other items you have provided help for. You two are the greatest!
Our Answer
Thanks very much, Jean. Yes. The music works on 64bit computers (Windows 7 and Windows 8). We have been redoing many of our stationery collections so they work on both 32bit and 64bit computers. Some of older stationery will work, but the music won't work on 64bit computers until we redo them. But we've already redone a few dozen collections and all our new collections will work on both 32bit and 64bit Windows 7 and Windows 8 -- provided, of course, Windows Mail has been activated. It's a service we've been offering for a while now. If you're interested in getting Windows Mail working on any 32bit or 64bit Windows 7 or Windows 8 computer we can help you with that. See our Windows Mail Setup page.
Most, but not all Windows 7 computers are 64bit. You can get 32bit Windows 7.
A note to anyone who's thinking about getting Windows 8 when it's released on October 28, 2012, --- Windows Mail works very well with Windows 8 too
---
Sharon wants to know why she's not getting her premium newsletter
Why am I not receiving my Infoave Premium newsletter anymore? I have not received it for the last two weeks.
Our answer
We'll tell you that your ISP is censoring your InfoAve Premium using filters that detect "undesirable" keywords in the content. Of course, your ISP will flatly deny it - who wants to admit to censorship? Last week's issue was completely blocked by Yahoo - because of its content. And every person who reads or has ever read InfoAve Premium knows what the content is. We discuss subjects like spam. malware, hijackers, Trojans, viruses, hacking, phishing, bundling, scams, spyware, adware and so on. These kinds of words trigger some mail filters (usually faulty ones).
If we had a dollar for every ISP who has lied to their customers about censoring email, we'd be in much better financial shape.
All we can tell you -- and all the others who have missed issues is this: We have sent InfoAve Premium - faithfully - every week for 468 weeks now. We've not missed a single issue. We realize too that we are human and prone to make mistakes, become ill and all the other things humans are susceptible too. But we'll tell you this. If for any reason we ever miss an issue for any reason we'll send a short announcement and let you know why. That's a promise.
So if you don't get your newsletter, and you don't get a short announcement from us saying we can't send your Premium newsletter some week, you can bet your ISP censored it and blocked it. You can also bet if you confront your ISP about it, they'll deny it.
If you check the InfoAve Premium home page and you see an issue listed there -- you'll know it was sent. We only post new issues on that page after they've bee sent.
We can only send the newsletter, we cannot guarantee your ISP won't block it. Each week our newsletter hosting computer works hard to make sure the newsletter is sent to all subscribers - and sometimes they work one-on-one with an ISP with whom we've been having problems. But we can only do so much - we cannot force your ISP to deliver our newsletter to your inbox.
That's why we urge everyone who is having problems receiving our newsletters to get a free Gmail account and change their subscription address to it. Gmail may occasionally put our newsletter in the spam folder - and you may have to go into your spam folder and mark it "Not Spam" -- but they'll never block it or refuse it.
---
Stella has Windows 7 and misses Windows Move Maker
I used to love making Windows Movie Maker presentations on my Windows XP computer. I recently bought a new computer with Windows 7 and couldn't find Windows Movie Maker? Why did they get rid of it? It was as fun program and my family used to enjoy some of the presentations I created with it, put on DVD and watched on TV. Is there any way to get it back?

Our Answer
Microsoft doesn't always make the smartest moves. Perhaps that's why they've fallen behind Apple and Google. There backward thinking "We are Microsoft, we are invulnerable" has not served them well. Not putting their customers first for a long time, hasten its rapid decline. They seem to be waking up from a long hibernation lately. We'll see how well their Surface tablet fares against the likes of iPad.

Anyway...for some reason, Microsoft left out Windows Movie Maker out of Windows 7. We Windows Movie Maker was a rather nice, easy-to-use program.. We've used Windows Movie Maker to make some great movies out of digital images. We say "movies" - because they're more than slide shows....but they're not really quite movies either. Windows 7 includes Windows Live Movie Maker which is a cloud-based application and not the same as Windows Movie Maker that was included in previous Windows versions. I guess you could say Windows Live Movie Maker is about as much like Windows Movie Maker as Windows Live Mail is like Windows Mail, in other words not much like their predecessors at all.

For those who don't know, Windows Movie Maker lets you take digital photos and add special effects, fade-ins, fade-outs, music, titles, captions an more - then burn your movie to a DVD and play it on DVD player so you can watch your digital photos come to life on your big screen TV.

Windows 7 does not include Windows Movie Maker; it is part of the Windows Live Essentials package which includes Windows Live Mail and other applications of questionable usefulness and resource-eating vintage.

If you, like us, are not fond of Windows Live anything, and you'd like to use Windows Movie Maker on Windows 7, you'll be glad to know you can download Windows Movie Maker 2.6 and use it on Windows 7. And before you write and tell us that Microsoft doesn't list Windows 7 on the download page (it says it's for Windows Vista), pay no heed: we've tested Windows Movie Maker 2.6 on Windows 7 (32 and 64 bit) and it installs and runs just fine.

You can download Windows Movie Maker 2.6 from this link . It's free and it works great on Windows 7. And just because we try everything -- it works on Windows 8 too :-)
---
Daniel says Browser Defender/LinkExtend (Safety Services) says Thundercloud.net is not safe!
Hi kids, just a FYI about some alarms going off in Firefox 15.01 per your Cloudeight Start Page. With LinkExtend (Safety Services) add-on... http://www.browserdefender.com/site/thundercloud.net/ (I have disabled WOT as I know you don't care for it) & NoScript 2.5.5... " Blocked all from send smtp.com as per your settings" (or something to that effect). I'm certainly not worried about anything, but thought you should know if you don't already. Keep Smilin'... Daniel

Our answer
Is there no end to the browser add-ons to protect you from everything under the sun? There seems to be no end to the security toolbars who presume to tell you which site is safe and which is not. When I'm doing a Cloudeight Direct Computer Care session and I see these kinds of toolbars -- I always recommend removing them. And not because they say we're not safe. Actually, before I started answering your question, I went to their site and what do you know -- it says Thundercloud.net is safe now. Maybe they can't make up their minds or maybe this toolbar is not very reliable...what do you think? We think it's a lot of guessing and mystery formulas. There's nothing dangerous on our site. And even Browser Defender says so :-)

So we will keep smiling now because Browser Defender/LinkExtend says we're safe! I think I'll go celebrate.

Thanks, Daniel - you keep smiling too. We're glad you don't put too much faith in these kinds of toolbars -- the best security feature ever invented is between your two ears -- your brain and your common sense.
And a little tip for everyone. Don't overload your browser with unnecessary toolbars -- if you do you browser performance is going to degrade. It's a fact. Keep it simple. Use good antivirus, good antispyware, keep them up to date, scan your computer with Malwarebytes once a week - and always use good common sense when on the Internet.
---

Revo Uninstaller. Geek Uninstaller. Which is best?
Windows XP through Windows 8

(This tip comes rom Don P's question: "You tell Barb to use Revo and later on Geek - why the change?")
While Revo Uninstaller remains a great choice, we've both become fond of Geek Uninstaller lately, for one reason: Simplicity and speed. Geek is faster than Revo Uninstaller and is simpler to use. The user doesn't have to decide "Are you sure?" when removing leftover items. With Geek you don't have to select any leftover items, you just click "Finish" after it does a scan for leftover items after the software program has been remove. When it's done scanning - you're shown the leftover registry items, folders, etc. and you only have to click "Finish".
We have seen some comparative tests done between the two, and it thoroughness, Revo wins by a narrow margin. Both are good. We still think Revo is a great program, but Geek is too. It's faster and easier to use -- so we use Geek and we think it's a good choice for you too. But were not dismissing Revo. If you prefer Revo, then by all means keep using it. You should at least give Geek a try.
Geek is now offering a paid version with more features -- but for our money, we'll stick with the free version -- although the paid version has some nice features.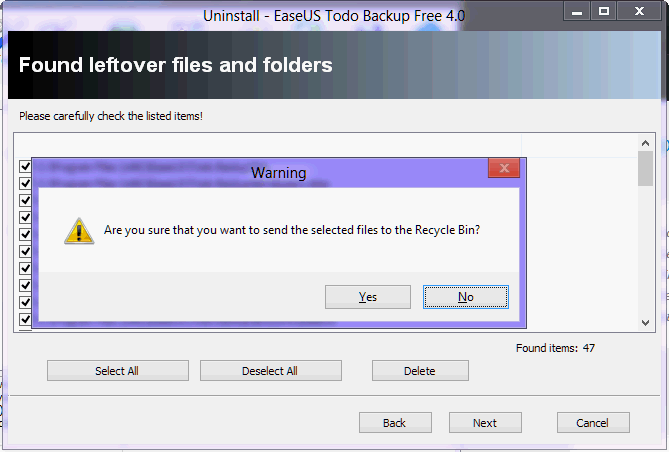 Above - you can see that with Revo you have to check the items you want to remove and then see a warning "Are you sure...". Nothing wrong with that. Revo also took longer to scan for leftover items. Is it more thorough? My a smidgeon. Is it worth the extra user time? It's up to the user.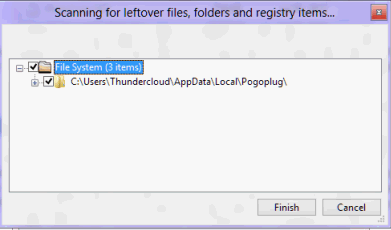 Geek's leftover traces dialog is simple and straightforward -- the boxes for items to be removed are pre-checked. All the user has to do is click "Finish".
Which should you use? It's up to you. Both are great programs. Both have very serviceable free versions. It's your choice. Which is best? Whichever is best for you.
You can download Revo Uninstaller Free here. You can download Geek Uninstaller Free here.
---
Our top pick for making image backups and hard drive clones
Windows XP through Windows 8
(This tip was suggested by a question from Ford R. who wrote: "Could you recommend a good (K.I.S.S. ) free or inexpensive hard drive cloning program that will also make the cloned hard drive bootable. I would like to would like to upgrade my wife's hard drive to a larger one without the hassle of reinstalling Windows, her programs and files from the old drive. Any and all recommendations would help. Thank you, Ford")

Our top free pick for cloning or imaging a hard drive is still Macrium Reflect. We've used it to restore a drive and to clone an old failing hard drive to a new one. A hard drive clone is different than a hard drive image. We'll explain that.

Drive Imaging

When you image a drive you are doing it more for backup purpose. And we want to make clear -- the best way to use the drive imaging process is to make an image of a healthy Windows installation and, copy that image file and keep it in a safe place. and if you wish set up an incremental backup to the original image, keeping the one you save in the first step clear of any changes -- that way you have at least one image that was made when your computer was running well.

The purpose of copying and saving the original image is this: If you incrementally back up to the original image and your computer becomes infected with a virus or some other form of malware, guess what's on your image backup too? By copying and saving that one original image and keeping it safe you would you would still have that clean original image for restoration purposes. You sure don't want to use an image created when your computer was infected or when things were starting to go south with Windows.

Drive Cloning

Cloning a drive clones the entire contents of the drive to another drive or partition and does not create an image file. Cloning a drive is most useful when you want to upgrade your hard drive to a new larger drive or clone a failing drive to a new one. There is one big problem with cloning and that is If you accidentally pick the new empty drive, and clone that to the original drive, you will totally overwrite all of your data and there is no getting it back. You can wipe out an entire hard drive if you mistakenly clone the empty drive to the Windows drive.

This is why we recommend using the hard drive imaging process to upgrade a hard drive. It adds an very long extra step (the image) but it is a much safer way to go than cloning because you always have the drive image file from which you can restore your current drive or a brand new one.

Conclusion

Macrium Reflect does both drive imaging and drive cloning. If you're going to be getting a new hard drive, using a drive image is the safest way to go. You can't make a mistake that would cost you all your data. Think of imaging as cloning with our the potential for disaster. Both imaging and cloning make an exact copy of the hard drive. You will need an external drive with enough capacity to hold the drive image. You will need to make the bootable media (it's easy to do with Macrium) - either a CD or USB. We suggest a CD because every computer can boot from a bootable CD -- but some older computers (even those only a few years old) cannot boot from a bootable USB flash drive unless you make changes to your BIOS settings. Macrium makes it easy to create a bootable CD.

Isn't the image you created bootable? Yes and no. It's bootable once it's been used to image your new hard drive, it's not bootable in the image state on your external (or secondary internal) hard drive. When you put the new hard drive in your wife's computer and turn it on -- you are going to get an error that no boot drive can be found. Simple to fix. Use the bootable CD you create with Macrium to boot your computer. The Macrium bootable CD contains a copy of the Macrium Restoration program. Simply select the image file you want to use to image the new hard drive (the one you created from the old hard drive) and start the process. In 30 minutes to one hour, the imaging process will be done and when you boot your computer with the new hard drive it will look as if nothing has changed -- but you'll be running Windows from the new larger hard drive -- all your files, folders, programs, settings and even Windows will be exactly as it was on the old hard drive. You won't have to fool around with re-registering any software you purchased or scramble around trying to find your Windows product key.

One more thing. The new drive must be at least as big as the old drive, preferably bigger. It's only common sense, but we wanted to make sure we covered all the bases.

You can get Macrium Reflect free from here.
Macrium Reflect works on Windows XP, Vista, Windows 7, and Windows 8. It works on 32bit and 64bit systems.
---
Upgrading to Windows 8 - Here's what you need to know
Windows XP, Vista, Windows 7 and Windows 8

(This tip was suggested by a question from Darlene N. who wrote: "This may be a dumb question, but I'm planning on installing Windows 8 when it comes out next month. Am I correct in assuming that all my programs and features will have to be reinstalled on installing the new windows?
Others might be as obtuse as I am and need to know the answer too.")
Microsoft is offering a special $39.95 Windows 8 upgrade to all users of the consumer versions of Windows XP, Windows Vista and Windows 7. If you've purchased a new Windows 7 computer within the last few months you are eligible for a free upgrade or a very low cost upgrade ($14.95) to Windows 8. Whether it's free for you or whether it will cost $14.95 depends on where you purchased your computer.
Upgrading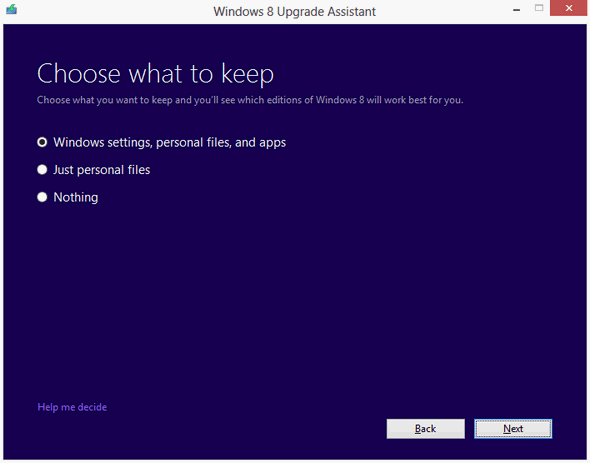 The Windows 8 Upgrade Assistant will check to make sure your PC is ready for Windows 8. It gives you a detailed compatibility report that lets you know if there's anything you need to do before or after the upgrade - it will tell you what actions you have to take before you can continue installing Widnows 8.

It will then ask you what you want to keep from your current Windows installation. You will be able to upgrade from any consumer edition of Windows 7 and keep everything including your Windows settings, personal files, and programs. If you are upgrading from Windows Vista, you will be able to keep your Windows settings and personal files but not your programs. If you are upgrading from Windows XP you will only be able to keep your personal files -- you will not be able to keep your programs or settings.

If you want to do a "clean install" of Windows 8, you can choose that option too. In the case of a clean install - you will keep nothing from your old computer. If you're using Windows XP or Vista and have all your personal files backed up, a clean install of Windows 8 may give you the best option -- a clean install always seems to run better. You can even choose to format your hard drive as part of the upgrade. But remember you can only do so as long as you have the boot media (i.e. Windows DVD). You can then format your hard drive from within Windows 8 but you cannot do it prior to it.
If your computer can run Windows Vista or Windows 7 - you will have no problem upgrading to Windows 8. If you're running Windows XP, before you buy Windows 8 - make sure your computer meets the minimum requirements for Windows 8.
Here are the minimum requirements:
1 gigahertz (GHz) or faster processor
1 gigabyte (GB) RAM (32-bit) or 2 GB RAM (64-bit)
20 GB available hard disk space
1366 × 768 screen resolution
Microsoft DirectX 9 graphics device with WDDM driver
Internet access (fees may apply)
Microsoft account (LiveID) required for some features
Some features such as touch and Client Hyper-V may require advanced or Windows 8 certified hardware
The Windows To Go feature requires advanced hardware. To learn more about USB drives certified for Windows To Go, please visit www.microsoft.com/WindowsToGo .
To summarize:
If you're using Windows 7 you can keep all your programs, files, settings -- everything, when you upgrade. In other words, you keep everything when you move to Windows 8.
If you're using Windows Vista you can keep your files and settings but not your programs -- you'll need to reinstall all of your programs.
If you're using Windows XP -- make sure your computer is powerful enough to run Windows 8 - before you do anything else. You won't be able to keep anything but your personal files (pictures/music/documents, etc.).
---
Not enough room on your Windows 7 Start Menu to show all the programs you want displayed?
Windows 7

For many users with a lot of Start Menu programs on Windows 7, clicking on the Start button brings up a small display, which means the list of programs is short as well. To increase the size of the menu and therefore the number of programs and/or Recent documents listed there, try the steps below.. It will make the Start Menu easier to use:

Click on the Start button, then RIGHT click on a blank area of the right-hand dark section of the start menu (for the default screen, it's the black/gray area just above the "Shut Down" button), now choose "Properties". When the properties dialog opens, in the "Start Menu" tab, select the "Customize" link. Once that's open, you change the number of "Recent items" or "Recent Programs" in the counter at the bottom of the page. Adjust the number in those counters so the menu is short, or tall enough to display the number of programs you want displayed.
---
Be careful what names you use for your email addresses
All computer users

(This tip was suggested by Mary who wrote: "I received an email that others my also be receiving and thought you may consider including a warning in the newsletter.

The email appeared to be from PayPal. The salutation even had my correct name--not Dear Customer or similar. At the bottom was a place indicating I received the notice because I had opted to receive emails from PayPal. There was a link to click to unsubscribe. It really looked quite authentic.
It was stating that my credit card information needed to be updated. I knew this was not so, but I did go to the legitimate PayPal site to verify my account information. I did report the incident to PayPal and did forward the email to them.

These crooks are getting more clever in disguising their emails. As I said, this one did look quite authentic. The email address given was, on a quick look, the same as the PayPal email. So, all the more reason to never click email links, but to go to site---bank, PayPal, etc.--yourself.
Sorry about the length of this note. Mary"

It's so important these days to keep your name out of your email address. Let's say your name is Frank K. Brown. Don't make an email address like frankbrown@whatever.com or fkbrown@whatever.com -- because if you do it doesn't take a smart crook to address the email to :

Dear F K Brown or Dear Frank Brown.

If you choose an email like silverfoxx@whatever.com, watch what happens:

Dear Silver Foxx.

Do you see what we mean. You don't have a bank account or a PayPal account under the name Silver Flowers but you may have one using Frank K. Brown or F. K. Brown.

This simple tip can help you quickly identify fraudulent emails with out looking beyond the email's greeting. And of course, Mary is right that another good tip off to a fraudulent email is the ubiquitous "Dear Valued Customer" or "Dear Customer".

Mary had her name as part of her email address and this is how the crooks made that PayPal email look so authentic.

Do yourself a favor... create an email address (HotMail, Yahoo, Gmail, GMX, your ISP account) using something different than your name or part of your name -- then change your email address with any online stores or financial / bank accounts to the one you created. If you have an email account like TuquoiseBay22@whatever.com and the phishers are really smart, the next phishing email will be easy to spot:

Dear Turquoise Bay (or Dear Valued Customer, if they're not so bright) and any fraudulent emails purporting to be from a site where money changes hands - will be very easy to spot.

Do not ever use your name or parts of your name as your email address when creating an email address. And if you already have, make a new email account without your name or part of your name and change all your account with banks, PayPal, online stock brokerages, and online shopping accounts to your new address. It will make fraudulent emails easier to spot and therefore you'll be less likely to be fooled.
One more thing. When you set up a Gmail account (or other accounts) you'll get suggestions for setting up your email address and they'll always contain part or all of your name. You are not obligated, and in fact, you should NOT use these suggestions. You are not required to. The only thing you are required to do is to have a unique email address. Do not use any suggested email address that contain part of your name. OK?

Thanks for your question Mary, it should help many people more easily spot fraudulent emails.
---
Stone walls do not a prison make, nor iron bars a cage - but too many security programs do
All computer users

(This tip is based on our experience with many computers with our Cloudeight Direct Computer Care service -- and brought to mind by this email from Polly, who wrote: I have McAfee, SpywareBlaster, Avast, Malwarebytes, SuperAntiSpyware, for protection and use Google Chrome for my browser. My computer is running dead slow, since I put in the last Anti Virus program. Do I have too many anti virus's? My computer was purchased in July 2010. It is an HP, which I have never had a problem with before. It is a laptop. Polly")

We have worked on over 1100 computers and we've been surprised by how many people use multiple antivirus programs. In Polly's case, her computer is so bogged down by security software, especially the new Avast and McAfee which run multiple startup programs and startup services -- that a lot of her system RAM is begin gobbled up at Windows startup -- so before she even touches her keyboard or mouse it may well be that over 50% of her resources are unavailable to her right from the getgo.

Not only that, but two antivirus programs don't provide double protection, they cause conflicts and may even make your protection weaker. Don't ever install two antivirus programs.

If you're one of the many who think more is better, it's not. If you're using two antivirus programs, remove one of them -- it doesn't matter which one, but in Polly's case Avast would be the lesser of two evils. We suggest she remove McAfee immediately.

As far as Spywareblaster -- its heyday is past. Malwarebytes is the best antimalware around and provides great protection when updated and used on a weekly basis to scan and cleanse any malicious software. We're on the fence right now about SUPERAntiSpyware. SUPERAntiSpyware was purchased by SUPPORT.COM some time ago and it seems to be a bundler. SUPPORT.COM does not have a great reputation and we're reevaluating our relationship with them. We'll have more on SAS later. We don't want to rush to a hasty decision. It still is a good antispyware program - thanks to its original developers, its tendency to bundle other software has us concerned.

And for Polly and those who like Polly think the more security software the better, let us say this: You have locks on your doors and you lock your doors at night -- at least those of us living in the USA do. Everyone might be extra secure if they put multiple locks on their doors and bars on their Windows -- but who wants to live like that.

Putting more than one antivirus program on your computer not only bogs it down, it may increase the chances of infection because of the conflicts between antivirus programs. The protection may be come less and your computer may become more vulnerable. And it's a fact that installing more than one anti-virus on your computer does not increase your security. So don't do it. Don't ever run two antivirus programs at the same time.

As far as antispyware/antimalware programs, they don't conflict the way antivirus programs do. So you can install more than one antivirus if you choose to -- but if you have one good antispyware program, one good antimalware program (Malwarebytes) and one good antivirus, and you keep them all updated, you'll be well protected.
---
Transfer files from your iPad to your PC and from your PC to your iPad without iTunes
Windows XP and newer + iPad

iPads are the best tablet - no doubt about that. iTunes is great on Macs, but not so great on Windows. iTunes assumes everyone has an iPhone, iPad, or iPod and so it installs Apple Push, iPod helper, and the ubiquitous Bonjour service. And it's almost seems to me like an underhanded Apple attempt at Windows sabotage when all these startup programs and services start with Windows.

For those Windows users out there who are fed up with iTunes on Windows, there's good news for you. Now you can transfer music, movies, audio books, and more between your Windows PC and your iPad... all without iTunes.

If you're a Windows user who's happy with iTunes -- that's great. But many are not. If you're one of those you might like DiskAid5 a free program that allows you to transfer files between your computer and iPad without iTunes.

Here's a snippet from the developer's site:

"DiskAid 5 replaces TuneAid and includes a brand new intuitive music & videos transfer wizard for your media copy from any iPod, iPhone and iPad to your computer.

Transfer music, movies, podcasts (audio & video), iTunes U, audiobooks, any playlist or any specific selection or mix of all these. The copy will include iTunes meta data: ratings, play counts, and more.

DiskAid will rebuild your iTunes library from your iPhone, iPod or iPad; it's just like TuneAid, but even better! DiskAid also includes an automated duplicates handling to avoid copying tracks already in your iTunes library..."

Sound good? Interested? Then visit http://digidna.net/diskaid/ and read more about and/or download it.
---
What happened to the good ad-free online dictionaries
All computer, tablet, and smartphone users

You don't want an app, do you? How about just a good clean site where you can go look up a word. Where did they all go? I used to like Dictionary.com or Merriam-Webster, but they're so full of advertisements and both make it harder and harder to find what you're looking for. Hey! I'm looking up a work to find out what it means - I'm not looking up a word to buy a box of oatmeal or Google Nexus tablet. Just give me the darn meaning of qat -- good Words With Friends word, by the way.

It just so happens that qat means: n. the leaves of the shrub Catha edulis which are chewed like tobacco or used to make tea; has the effect of a euphoric stimulant. No ads for corn flakes or iPhones - no ads for anything. Although if there had been an ad for qat - I'd have bought some. After a week like we've had, I could use an euphoric stimulant. Hey! If any of our readers are millionaires, I'd be stimulated euphorically if you could just donate $50,000.00. I mean what's $50,000.00 if you've got several million? To you $50,000.00 is like $5.00 to EB and me. So stimulate me euphorically.

There are very few good online dictionaries that are free from annoying ads and floaters. And the problem with the big two (Dictionary.com and Merriam-Webster) is they're so full of ads and clutter that words don't seem to be the focus. But a dictionary should be all about words, right?

Unlike other online dictionaries, Wordnik gives you definitions and in-context examples so you can see exactly what the word means and exactly how the word is used. So you'll not only learn the definition of the word, but you'll learn how to use it too.

The creators of Wordnik sum it up best:

"What is Wordnik?

Wordnik is all the words, and everything about them. We believe that people understand words best when they can see them in real-world context, so here are some real-world examples for "Wordnik":

Wordnik is based on the principle that people learn words best by seeing them in context…"

Indeed! If you're looking for the best online dictionary of all, visit www.wordnik.com and see what you think. We think you'll think it's great. Look up Qi while you're there. Wanna play Words With Friends with me?
---
Our commitment to Cloudeight Stationery
All Windows users

With the release of Windows 7 came the decline of our Cloudeight Stationery site. We tried to make stationery for Windows Live Mail - but almost everyone who used Windows Live Mail was not happy with it. Plus creating stationery for Windows Live Mail was not a very creative endeavor due to the restrictions of Windows Live Mail. Microsoft claimed they were going to improve it -- but almost four years later Windows Live Mail isn't any better. Windows 8 takes a step backward with its primitive mail app. If my PC were a smartphone or a tablet, a mail app would be okay -- but my PC needs a full-fledged email client, not some Android mail app rip-off.

We fell upon hard times the last few years as we struggled to make up for the loss of all those Windows Mail and Outlook Express users who, weren't coming anymore because well, they didn't have an email program with which they could use our stationery. Email seemed to be on the decline with the rise of social networking and video chat and Skype.

When we found a way to work around Microsoft's deactivation of Windows Mail in Windows 7 (and Windows 8) we began making plans to making new stationery. We can help any Windows 7 or Windows 8 user get Windows Mail back, and they'll be able to use our stationery again - complete with music and scrolling (our regular stationery) or without (our QuickNotes stationery).

We're going to be releasing new stationery for Halloween, Thanksgiving, Christmas and Valentine's Day -- as well as stationery that can be used year around.

Today we released three new QuickNotes collections for Windows Mail and Outlook Express:

Renaissance
American Childhood
and
Seasons of Life

If you love using stationery, but have been disappointed with your choice of Email programs for Windows 7 (and Windows 8), we can enable Windows 7 for you in your 64bit or 32bit Windows 7 or Windows 8 computer. Please see http://thundercloud.net/direct/winmail.htm for details.

Even if you don't use stationery, you'll find Windows Mail a much more capable email program than any other free email program out there. It's more stable and less prone to problems than Windows Live Mail -- which Microsoft never updated much since it was released four years ago.

If you're a Windows Mail or Outlook Express user and you like to use stationery, you'll be happy to hear we're back in the stationery-making business again. And with Halloween and Christmas coming, you'll find a lot of great new holiday stationery coming your way.

Thanks for your support of our new endeavors -- we hope you'll give us the same support as we begin to revitalize our original endeavor -- Cloudeight Stationery.
---
What is hiding behind those *****
Windows XP, Vista, Widnows 7 and Windows 8

Have you ever forgotten a password in one of your desktop programs - like your email client -and need to know what it is for some reason? Then you look under account settings to find out what it is - but all you see are asterisks?
Don't you wish you could see what the asterisks are hiding. You can. There are several free programs that perform that function, and one of these is always in our software bag of tricks. It's impossible to remember all those passwords for email accounts and other programs on your computer that require passwords. And if you try to see what they are, all you see is ********. For the Web-site passwords we (of course) use LastPass and RoboForm. But for programs on our computers that require passwords such as FTP programs, Email programs, etc. we use a small freeware program called Asterisk Key by Passware.

All you have to do is open up the program that keeps a password hidden by asterisks, open up Asterisk Key, click "Recover" and the password under the asterisks is revealed.

Asterisk Key is simple to use and it works like a charm. While there oodles of theses kinds of program available (some not free) we're partial to Asterisk Key. You can get it free by visiting this site. Works on 32 and 64 bit versions of Windows XP, Windows Vista, Windows 7, and Windows 8.
---
The average victim of a tech support scam loses $875
All computer users
We've had the opportunity to work with a lot of you and help you with your computers one-on-one via our Cloudeight Direct Computer Care service.
Remote tech support is a big business and there are many legitimate companies offering it - including our company. But there are a vast number of tech support scams out there -- those in English-speaking countries are the targets.
We warn you again - NEVER believe someone who calls you out of the blue and claims they're from Microsoft or someone who calls and tells you that your computer is infected and they can help you for a fee. NEVER give them any personal information -- and above all NEVER let them connect to your computer. The average victim of these scams lost $875. You could buy a very nice new computer for that amount of money.
We'd like you all to read the following article because it will help you understand how these scammers operate and how they woo customers into believing them.
FTC cracks down on tech support scam run from India

The US Federal Trade Commission has carried out a huge international crackdown on a number of "tech support" scams being run out of India which have conned people in the UK, US, Canada and elsewhere out of millions of pounds since 2008.

As explained by the Guardian in 2010, the scams used "boiler room" tactics, dialing through phone books for English-speaking countries. People who answered the phone were told the call came from Microsoft or their internet service provider, and that the person's computer was "reporting viruses". The caller would then perform an unnecessary "fix" on the computer and charge the person for it – and sometimes sign them up to multi-year "support" contracts. The cost could run to hundreds of pounds....
Read the rest of this eye-opening article here
---
The Cloudeight Donation Station
Our Donation Station has some really great gifts and gift packages available to those who would like to help us by making a donation.
This is a really tough time of year for us and we really need your help. You can donate any amount -- any amount helps us. We've got some really gifts regardless of the size of your donation. So please visit our Donation Station right now and help us keep on helping you!
Please stop by our Donation Station today and help us keep on helping you.
---



Quantum English
Someone once said that if you use bad grammar it's kind of like having bad breath – you can say all sorts of intelligent things but no one is going to take you seriously. You can gargle and chew gum for your breath, but if you're grammatically illiterate, until now there was no easy solution. Luckily for you, in this modern age of instant communion, love and food, I've stumbled upon the most amazing and revolutionary discovery in the history of the English language, or at least since Garmond Retutsi discovered the now overused exclamation point in Palp, Sussex, England in 1488 – a scant 4 years before Columbus discovered Hispaniola and six years after King Phillip III beheaded his youngest and last wife, Queen Heather I. This was right before the Two Doors line of royalty began – and well before four doors became popular with families.

Anyway…

One summer morning, while I had nothing better to do – which is often the case on summer mornings – I sat behumbled on my couch listening to the air conditioner humming and my ears ringing. With this cacophony flowing through my head, I began thinking about a show I had seen several nights before on The Science Channel. It was about quantum physics. In this show they taunted us thinking viewers with some interesting concepts drawn from quantum physics. For instance, let's say you live in Middleburg, Pa. I'm not accusing you of being from Pennsylvania, I'm just saying. And let's say your darling Aunt Prudence lives in Gluttux, West Virginia – again, I'm not accusing you of having relatives from West Virginia. I'm just saying this so I can explain the concept of quantum physics to you.

OK now we're all happy, right? I'm not denigrating anyone from Pennsylvania or West Virginia. I'm just saying. Okay?
Read the rest of this essay here.
---
We can bring back Windows Mail in Windows 7 and Windows 8
Missing Windows Mail or Outlook Express since updating to Windows 7? Are you putting off the update so you don't lose your tried and true email program? We can fix that for you !

If you're using Windows 7 and you've been unhappy that Microsoft took away Outlook Express / Windows Mail -- we have some good news for you. We are very excited and pleased to announce that we have developed a way to bring Windows Mail to Windows 7 (we even have it working in Windows 8 Release Preview!).

We will connect to your Windows 7 computer (and those of you who've used our Cloudeight Direct Computer Care Service know how easy that is) and get Windows Mail working for you, setup up to three email accounts, import your contacts and email messages from Windows Live Mail (if necessary).

If you're not familiar with Windows Mail (not Windows Live Mail!), Windows Mail was the email program in Windows Vista that was an updated version of Outlook Express. You can do everything you did with Outlook Express with Windows Mail - including using Cloudeight Stationery (complete with scrolling and music -- if you like). But more than that - you get a great email program that puts every other email program we've ever tried to shame.

We've been using Windows Mail on Windows 7 and Windows 8 (preview release) for a while now -- and all we can say is WOW! It's good to have it back.

If you're fed up with Windows Live Mail, Thunderbird, IncrediMail and other email programs that don't work like Outlook Express and Windows Mail do - you're in luck. We can make Windows Mail work on your Windows 7 computer and you can enjoy the very best email program ever -- and ever have to settle for second-best again.
---
PasswordBox
Windows XP, Vista, Windows 7, Windows 8
Mac and Android too (smartphones and tablets)
A very nice password manager - and morbid too :-)
Download size varies by platform

OK listen up. Too many of you don't know your passwords. Too many of you are using simple passwords, and you're crusin' for a brusin'.

We've been harping on password managers ever since I harped on EB to install Roboform ten years ago -- and once she did she was sold. It's not easy for her to say "You're right". Trust me. EB still uses Roboform; I use LastPass because it works as well as Roboform, and I'm still angry with Roboform for selling "lifetime" licenses that expired once Roboform decided they were going to expire. Bad bad business. LastPass is free and works every bit as well as Roboform.

The month or so, I've been trying a new password manager called "Password Box". It works as well as Roboform or LastPass (and it looks slicker). I've been testing it for your sake. Because darn it, you're going to install a password manager for me or I'm going to keep harping on it. In the age of the Cloud -- you can can't have passwords like debbie47 or carl72 -- no no no! You need passwords like 7z&4B)32Lv8*3J and I'm not kidding you. Your password is your key and if you use a key that any can duplicate like grandma68 or prouddad12 or karen33 -- you're eventually going to be sorry. But how are you going to remember a password like 7z&4B)32Lv8*3J ? See? The beauty of a password manager is that you don't have to. Your passwords can be as long and complicated as you want them and you only have to remember one password -- your master passwords.

Oh -- and by the way -- those of you who use IE's saved-passwords feature? You might as well give your passwords to everyone who might use your computer. NEVER let your browser save your passwords.

PasswordBox is right up there with Roboform and LastPass -- it looks even better than those two -- it has a beautiful interface that is easy to use and makes it easy to choose the right login -- say if you have 2 or 3 different Gmail accounts.

You can store as many passwords / usernames as you want. It works on nearly every computer, browser and mobile device on the market. If you save your passwords on your PC you can access them on your phone or tablet computer. You only need to remember one password -- and you better make sure you remember it because if you forget it -- you're going to be put through the grinder to get back into your account -- and that's good. You don't want your ex-husband or ex-wife or concubine accessing your account, do you? No! So make it easy on yourself and don't forget your master password.

Password Box has a feature that is totally morbid, but when you think about it, we all die sometime. I'm lucky. I've got a long way to do because EB told me "only the good die young". But still, we all die and what happens to all those passwords? What happens to your financial accounts? What happens to your email accounts. Password Box lets you authorize heirs to access your Password Box in the unfortunate event of your death. I'm not sure exactly how this works, as I'm not dead yet, but you can read about it on Password Box in case you're feeling a little poorly lately.

Enough of the morbidity, and back to the frivolity. Speaking of frivolity, I'm going to bring in the wonderful developers who apparently had never heard of Roboform or LastPass because they say "PasswordBox.com was founded by Daniel Robichaud and Marc-Antoine Ross, two successful entrepreneurs tired of losing time keeping track of passwords..." Anywhere here are Danny and Markey to tell you about their wonderful invention -- Password Box.


"...Skip the Login Screen
Log in instantly and access your online accounts quickly without ever touching your keyboard.

Click on a site in your PasswordBox or type in the URL and get instant access
Control auto logins on a site by site basis
Express login even when you have multiple user accounts for the same site
Safety from keystroke malware - if you don't type it, they can't steal it

Your Passwords, Everywhere
Save a password to PasswordBox and it is instantly saved to your computer, mobile devices and your PasswordBox.

Syncs automatically so you always have your logins at your fingertips
Works on nearly every computer, browser and mobile device on the market
Available for all major browsers
Your passwords are always available from the secure PasswordBox website

Your Legacy, Secured
Pass on your online accounts to the people you care about in case something ever happens to you. Learn more

You won't leave loved ones in doubt about your online assets
Have peace of mind. Nothing will ever be transferred before death certificate validation
Protect your family from legal fees and added stress
Add or remove your digital heirs at any time

SECURITY
All of your sensitive data is encrypted and decrypted on your computer by a master password that only you know. This master password is NOT stored on our server, so your secure data can't be retrieved by anyone but you.

Who We Are
PasswordBox.com was founded by Daniel Robichaud and Marc-Antoine Ross, two successful entrepreneurs tired of losing time keeping track of passwords across their computers, phones and iPads. Today, tens of thousands of users around the world choose PasswordBox to keep their passwords at hand, share them with co-workers and family members, and pass them on to people they trust..."

You need a password manager. Not tomorrow, not next week, not next year -- TODAY. Please do this for us. Please secure your accounts with super-strong passwords that even you can't possibly remember. Don't use "password" or jennyk228 or stuff like that? Please? We don't want to be answering your questions about your Hotmail account being broken into and all your romantic letters from your boyfriend being posted on Facebook. No. Please. We have enough drama as it is.

Learn more about Password Box and/or download it for your PC/Mac/Tablet or smartphone at https://www.passwordbox.com/en .
Have a freeware program you like and want us to feature? Let us know!
---

Fark.com

If you're easily upset or you are a Puritan, you won't like this site...I warned you. Fark.com is a news aggregator for bizarre news and satire - and some of it is offensive. If you're offended easily -- you won't like this site. OK? I've warned you twice.

I am too old to take life seriously. I figure my few decades on this planet are but a speck of dust in the grand scheme of things... I'll be in the state of non-existence for most of my existence :-) It's easy! All you need is love! Everybody... all you need is love...

Anyway if you're growing older and taking life less seriously, then you'll find this site amusing, and sometimes brutally honest. It amuses me so I hope it amuses you too. If not, don't write and tell me how lurid or tawdry this site is because, I've warned you twice already.

Here's an example:

"Don't you hate it when you have excessive fluid on the brain so a doctor implants an experimental shunt in your head to relieve the pressure and then retires and since it's experimental nobody else knows what to do when the shunt breaks?"

Not funny if you're the patient, but how absurd that the doctor who implanted the experimental shunt, retires, and no one else knows anything about it.

This is the kind of stuff that makes me not take things too seriously. The world is nuts, people are bizarre, and the longer I live the nuttier things get.

I'm just saying.

Enough of this rambling. I hereby turn the last 32% of the article over to the developer and own of Fark.com -- a not-so-easily-offended guy, who goes by the name of Drew, but whose real name is probably Polly. I'm just saying.

Take it away Drew...

"What is Fark?

The first thing you should know is that Fark.com isn't a Weblog. Fark.com, the Web site, is a news aggregator and an edited social networking news site. Every day Fark receives 2,000 or so news submissions from its readership, from which we hand-pick the funny and weird notable news -- and not-news -- of the day.

Fark isn't an acronym. It doesn't mean anything. The idea was to have the word Fark come to symbolize news that is really Not News. Hence the slogan "It's not news, it's Fark." Fark was originally a word Drew became known for using online back in the early 1990s. He can't remember why, but his guess is that it was either to replace another F-word or that he was just drunk and mistyped something. He tells everyone it was the former since it's a better story that way.

Four letter domain names were getting snapped up quickly, so on a whim in the summer of 1997 Drew checked to see if Fark.com was available. It was, and he grabbed it. At the time the only thing you could do with a Web site was put up what was then called a vanity site. This was almost all the Internet consisted of back in 1997. Think of vanity sites as poorly coded MySpace pages. Yes, MySpace pages look pretty bad, but these were worse. Drew didn't want to use the Fark.com domain name for a vanity site, so he decided to wait until he had a better idea..."

We have a better idea than continuing on with this screed. Why not go to www.fark.com and see if you're offended or, like me, amused. Remember my opening admonition. It's probably not a site you'll want to share with your grandchildren :-)
---

What are feeds (RSS)?

You may have seen those little orange buttons that say RSS. You can click those and view the RSS feed from that page. But, more than half of the people using Internet don't know what feeds are. If you are one of these, then read on. If you browse through a lot of websites or Blogs then you, my friend, should know what feeds are because they would make your browsing easier. RSS actually stands for Really Simple, Stupid! No, no, just kidding. It stands for Really Simple Syndication.

Feeds provide subscribers with updated content from blogs and web sites that support feeds without having to visit the web site or blog itself. Without RSS Feeds news aggregators like Pulse and Flipbook would not work.

The 3 main types of Feeds are: RSS , Atom , XML. Whichever format your favorite feed is in, it really is nothing more than a form of syndication...just like your favorite syndicated column in your local newspaper a feed is "broadcast" to all its subscribers at one time. So think of a feed as a syndicated newspaper column. When it's published it appears in hundreds of newspapers around the world all at once. See? Feeds aren't anything new, they're decades old,

If you are really a fan of feeds you'll probably want to use a "Feed Reader". A dedicated feed reader allows you add the feeds from your favorite sites where they are updated automatically. Any time your favorite blog or RSS-enabled Web site is updated, the information in automatically "fed" to your feed reader. In other words you don't have to keep going back to the site to see what's new. There are many different feed readers available with varying Many of them are free. Some of the free ones include: Google Reader, MyYahoo, Bloglines, Netvibes, Newsgator, FeedDemon, etc. Feed readers allow you to integrate, organize and browse your favorite feeds without ever opening your browser.

Feeds are everywhere yet more than half of you don't know (and probably don't care) what they are. Isn't that fascinating?
If you make a donation today, you feeds us!
---

Hack attack on energy giant highlights threat to critical infrastructure
Hackers penetrated the internal defenses of firm that works with energy gear.

A provider of software that helps large swaths of the energy industry remotely monitor and control sensitive equipment is investigating a sophisticated hacker attack that managed to penetrate its internal defenses, according to a published report.

Malware signatures installed on the systems operated by Telvent Canada Ltd. strongly suggest the attack involved a Chinese hacker group known as the "Comment Group," KrebsOnSecurity reporter Brian Krebs wrote in an article published on Wednesday. Over the past few years, the group has targeted a variety of Fortune 500 companies, presumably to obtain blueprints, software source code, and other intellectual property that will allow Chinese industries to catch up to their Western counterparts.

http://goo.gl/JQ2RD
---
Warning: Facebook Scam Tricks Users to Share

A Facebook hoax is spreading widely across the network, encouraging users to share a message to avoid paying for membership.

The scam message says that Facebook has released a new membership price grid, including gold, silver and bronze levels of membership. It claims you can avoid paying by sharing the message's text with your friends before midnight. If not, says the message, you'll be forced to pay next time you sign on.

If you see one of your friends share the below message, do them and their friends a favor and let them know it's bogus.

http://goo.gl/IW9ZQ
---
Facebook hits one billion users, not counting fake accounts
One billion of the seven billion on planet Earth use Facebook regularly.

Facebook has done the totally thinkable: it now counts 1 billion accounts in its user base, as reported to NBC's Today Thursday. This count presumably doesn't include the substantial population of fake accounts, which constituted about 8.7 percent of users as of early August.

Facebook's growth has been steady for the last couple of years, with 955 million active users in August. Fake and spam accounts had ballooned over the last few months, going from between 42.25 million and 50.7 million in March to 83.09 million in August.

The company began a serious crackdown on Fauxbook accounts last week, evidenced by losses in page "likes" by entities including Shakira and Zynga's Texas Hold'em Poker. Facebook did not comment on the effect the purge had on the percentage makeup of fake accounts, but it apparently didn't slow growth much. If 8.7 percent of fake accounts held steady, there are 95 million impostors on Facebook by now.

http://goo.gl/UFT9d
---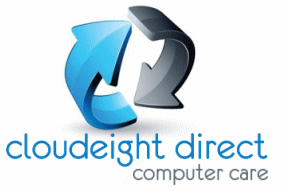 Cloudeight Direct Computer Care:

We make fixing your computer fun -- while we get the job done!
Your satisfaction is guaranteed or we'll give you your money back.
We treat your computer as if it were our own!
Get more information about our Cloudeight Direct Computer Care service here.
Big Savings for InfoAve Premium Subscribers! Don't forget your member coupon code is AB14949
Get more information and/or purchase your service keys now!
---
Important Links:
Premium Subscribers' Home Page - You'll find the last few weeks of Premium archived on this page.
To change your subscription address see "Manage your subscription" at the bottom of this newsletter.
Submit your questions, comments, and suggestions for possible inclusion in our newsletters here. This form is for questions, comments and suggestions for this newsletter, not for product support, stationery questions, or general questions concerning our products or services.
Visit this page if you're having problems getting our newsletter - or if you think your ISP is blocking, censoring or deleting this newsletter.
If you need help with one of our software programs, have a question about an order, or have a question about any of our email stationery, screen savers, or other products - please don't use our InfoAve Questions/Answers/Tips form. Please use our general Cloudeight support form instead.
---

Microsoft Security Essentials version 4 - excellent anti-virus protection. Free and easy to use - easy on resources.

BitDefender Free AntiVirus -- top-rated antivirus engine joins the ranks of the free.

AntiVir (free personal version available)

No anti-virus can protect you if you do not keep it updated. Update your anti-virus at least twice a week or more. Install and use only one anti-virus program. Installing two does not give you twice the protection. On the contrary, installing two could result in reduced protection and many computer problems.

Also, it's very important that you keep your Windows updated with the latest patches, fixes, and updates. If you don't have Automatic Update turned on, you should consider turning on Windows updates - at least to notify you when updates are available. You can still choose when to install them, not install them or install them automatically. If you don't install Windows updates you could be leaving yourself vulnerable to emerging threats. We highly recommend you install all Windows updates as soon as they become available.
Recommended firewalls
We do not recommend any third-party firewalls. We do recommend you use the Windows Firewall and leave it turned on.
Other recommended programs
These programs can help protect you and your computer in other ways than anti-spyware/anti-virus programs.
Malwarebytes (free version - no real-time protection - but very useful anyway.
Malwarebytes (Pro version) - includes real-time protection - lifetime license.
Registry Commander - The best program for keepin your registry clean and optimized.
Captain Optimizer - A great computer maintenance program - cleans, optimizes, and helps you maintain your computer.
Registry Commander and Captain Optimizer - Buy One and Get One Free!
Always keep your common sense with you when you're on the Internet. Don't be lured into installing free software or signing up for a free service if it seems too good to be true. Research it - google it! Read the privacy policy and/or Terms of Service or License Agreement of any free software or free service you're considering. As a rule of thumb, free products and free services which have extremely long, difficult-to-understand agreements are most often deceptive in nature. Be careful and stay informed - you'll be just fine. The internet is the greatest source of information ever - and it's all right at your fingertips. And despite all the nonsense and misanthropes that hide in the shadows, the Web is a wonderful place. Play it safe, use common sense, and enjoy all the internet has to offer.
---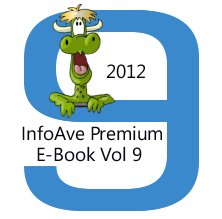 SPECIAL PRESALE FOR 2012-2013 EBOOK! Final Week!
InfoAve Premium Volume 9 E-Book - Coming October 2012
PRE-ORDER BONUS! Get a coupon good for $15.00 off any Cloudeight Direct Computer Care service! Coupon available only with this special pre-sale offer.
Special Offer to get our newest Ebook on a 8 gig USB Flash Drive. We only have a limited amount of 8 gig drives and when they're gone, they're - so reserve yours now!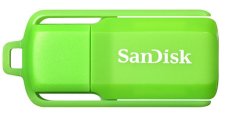 Contains all the questions, answers, tips, tricks, freeware, site picks, back to basics, and more from the past 52 issues of our InfoAve Premium Newsletter! (USB may vary in color)
Another Special bonus! This USB comes with all previous InfoAve Premium Ebooks.
Reserve your InfoAve Premium Volume 9 E-book on 8GB USB Flash Drive (includes all previous InfoAve Premium ebooks and a valuable coupon good for $15.00 off any Cloudeight Direct Computer Care Service! Reserve yours now!
---
We're offering something we think most of you will enjoy. We have a daily tips and tricks summary newsletter that is sent everyday. It's a summary of daily tips, freeware picks, and site picks - so it's very brief and lightweight. If you'd like to receive or daily tips and tricks newsletter (completely free, of course) you can subscribe here.
Don't forget... you can also help us by using our Start Page. We have added over 100 free games to our Start Page. It costs you nothing to use our Start Page --and helps us a lot.
---
Your Premium Members' Home Page is located here. This is a new location so don't forget to bookmark it or add it to your favorites.
We'd love to hear from you. If you have comments, questions, a tip, trick, a freeware pick, or just want to tell us off for something, please visit this page.
Thank you very much for subscribing to InfoAve Premium. We appreciate your help and your support very much.
Have a great weekend!
Best wishes,
Eightball & Thundercloud
Cloudeight InfoAve Premium Edition Issue #468
Volume 10 Number 2
October 5, 2012
---
IMPORTANT DISCLAIMER ABOUT SOFTWARE RECOMMENDED IN THIS NEWSLETTER

All software recommendations we make in this newsletter are based on our own experience and testing of the programs that we recommend. This does NOT guarantee they will work on YOUR computer. We assume you will read the program documentation and use the program according to the instructions. We make no guarantees about any program recommended in this newsletter or its suitability for any particular purpose. We will not be responsible for any problems you may have. We do not and cannot provide support for any products other than our own Cloudeight products and we will not answer email concerning any product which is not a Cloudeight product. We urge you to use good judgment when downloading and installing software and to use a program only after reading the program's documentation. And, all Tips & Tricks in this newsletter have been tested by us on several different computers and were found to work as indicated. They may not work on yours. We make no guarantees. Anything we recommend you try and use at your own risk. We will not be responsible for any problems caused by any software programs recommended in this newsletter or any of the tips and tricks in this newsletter.

Readers' comments are their own and Cloudeight Internet LLC is not responsible for comments of our readers. All readers' comments, suggestions, questions, and tips and tricks sent to us become the property of Cloudeight Internet LLC. You understand that we may use your comments without your explicit permission.
InfoAve Premium is published by:

Cloudeight Internet LLC
PO BOX 73
Middleville, Michigan USA 49333-0073

This newsletter is sent from the address infoave-premium/@/pr1.netatlantic.com . The IP address for Netatlantic is 69.25.194.50. Netatlantic is a respected newsletter hosting service. We have used their services for many years. All content is copyright ©2012 by Cloudeight Internet LLC (all rights reserved).